Now that Google has it's footing in what they want to be as a streaming game platform, they decided to announce what it is that makes up Stadia. We finally got some costs as well as other details about the service. We also now know about how it works overall. Google has been around for a long time changing the way we do lots of things in our lives. It was only logical that the tech giant jump into the gaming industry. Let's talk about these details.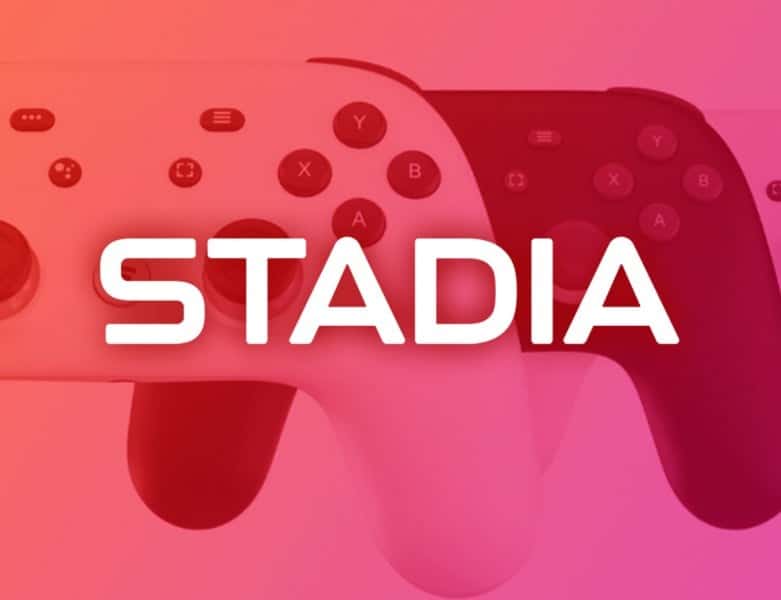 During the half hour event, there wasn't much that was said. There were more games showed off than anything else. So, in my recollection of the event, we're going to do the inverse. We're going to have the information be the main event. At the end I'll have the list of games announced thus far.
What You'll Need:
The first real piece of information that they stressed is that you should have at least 10Mbps of internet download speed. This is the lowest quality gaming that you can get, but when you look at their data graphic below, it shows that you'll get at least launch day XBOX 360 level gaming out of it. By that I simply mean that you'll get standard 720p gaming with stereo audio and under 60 fps. So all in all, if you're just wanting to play these exclusive games that Stadia offers and you could care less about fidelity, then having 10Mbps is the least that you can get away with.
If you have at least 20Mbps, then Stadia's services toggle up in your favor. It sort of adjusts to higher settings like you could manually change on a PC game if you had higher specs in your PC.  With regards to having 20Mbps, you'll get modern day XBOX 360 level gaming out of it. What I mean by that is adjusted resolution of up to 1080p with 5.1 surround sound and a full 60 fps! Not too shabby if you ask me.
Lastly, they go onto mention that if what you have is 35 Mbps or more, you'll get the best that they can offer. If your display supports 4K resolutions, you'll have it with this. If not, you'll still benefit from other added attributes. This comes in the form of the 60 fps and 5.1 surround sound. Will they ever offer 8k, higher frame rates, 7.1 surreal sound or Atmos audio configurations? Who knows, but if they do, I'm guessing it will be at 50 mbps on up.
What You'll Get:
As you'll read in the pricing section next, there are a few different ways to ingest Stadia. If you want to simply use the service and browse for a game and buy it digitally, you can do that the same way you can browse the eShop and buy a game for instance. That service is called Stadia Base. If you want like an XBOX Pass scenario where you pay for a monthly cost and play whatever you want from their library, you can do that too. That option is called Stadia Pro. With Stadia Pro, you'll get free games periodically as well. You can also still buy games outright like you can with Stadia Base. These two options can be done on any device that supports Stadia like a Chromecast Ultra, PC, supported Pixel phones, or anything that has a Chrome browser. So if you already have a controller, then you're good to go. They seem to stress that controllers are a requirement. They never really mention mouse and keyboard for the PC experience, but I'm supposing it's implied.
Now, if you have none of these things and you want to go all in on this. You could go out and buy a Chromecast for your TV and use any controller with it. They support third party controllers, but they haven't said out loud what yet. But what they will offer is the Founders Edition for you. With this one time purchase, you get a lot of interesting goodies. To start with, this will be the only way that you can get their Midnight Blue controller. You will also receive a Chromecast Ultra as part of the package. The rest of it is intangible stuff. You will get 3 months of the streaming service for yourself. They also give you 3 months of service to give to a friend for them to try. There is a Destiny 2 "experience" which is part of the cost. It is the game with all built in DLC up to that point and I'm guessing the only play is free. They mention that Destiny 2 is the first free game that Stadia Pro will be receiving. And then on top of all of this, you get to start gaming in Stadia in 2019. Which means you get to choose your Stadia gamertag before anyone else has a chance to take it!
Additionally, there are other colors of controllers coming out that you can buy. They didn't really talk about them, they referred us to their website to have a look at all of them. I'll let you know that the Midnight Blue, again, is exclusive to the Founders Edition. You can buy any of the other 3 colors outright though. Just Black, Clearly White, and Wasabi (it's like a seafoam green color).
Pricing:
It's not entirely tricky to understand what they were getting at, but they didn't say everything all in one go. But here is the breakdown based on the previous section.
Stadia Base: Free, you simply pay the cost of the game.
Stadia Pro: $9.99 a month.
Stadia Founders Edition: $129.00
Extra controllers: $70
Game Announcements: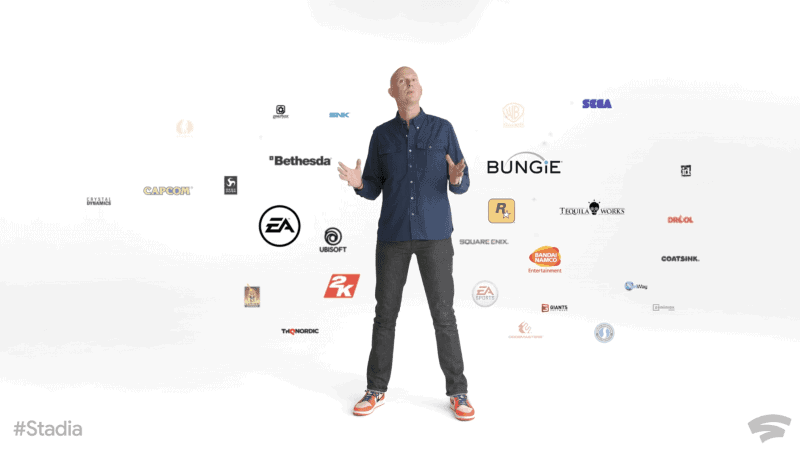 Assassin's Creed Odyssey
Baldur's Gate 3
Borderlands 3
Darksiders Genesis
Destiny 2
Doom 2016
Doom Eternal
Dragon Ball Xenoverse 2
Farming Simulator 19
Final Fantasy XV
Football Manager
Get Packed
GRID
Gylt
Just Dance
Metro Exodus
Mortal Kombat 11
NBA 2K
Power Rangers: Battle for the Grid
Rage 2
Samurai Shodown
The Elder Scrolls Online
Thumper
Tomb Raider Definitive Edition
Shadow of the Tomb Raider
Rise of the Tomb Raider
Tom Clancy's Ghost Recon Breakpoint
Tom Clancy's The Division 2
Trials Rising
The Crew 2
Wolfenstein: Youngblood
If you like the author's work, follow him on Twitter @V1RACY and don't forget to enter the weekly giveaways!
And as always, stay tuned here on Hackinformer.com for so much more and follow us on Twitter @Hackinformer