The Day 2 of E3 was another great day overall! We connected with even more folks today and got some more great content for all of you! Read on and if you have any requests for what you want us to cover for day 3, head over to my twitter listed at the bottom of the page, and tweet to me where you'd like us to go!
Semblance-I started day 2 of E3 off right with a puzzle playformer from Nyamakop. It's going to be released for Switch, PC, and Mac and it will be coming out in 2018. The  game was so fun that I hope they bring it to XBOX One and PS4 so that everyone may enjoy it. You're essentially a blob that can transform yourself under the right conditions. But you can also transform parts of the world around you all of which is where the puzzle solving comes in. The game was challenging at times and other times, when you got the rhythm down, parts come to you naturally. Your muscle memory melds with the game, but your brain is still challenged as you encounter new obstacles and new heights to reach. All of which is incredibly rewarding.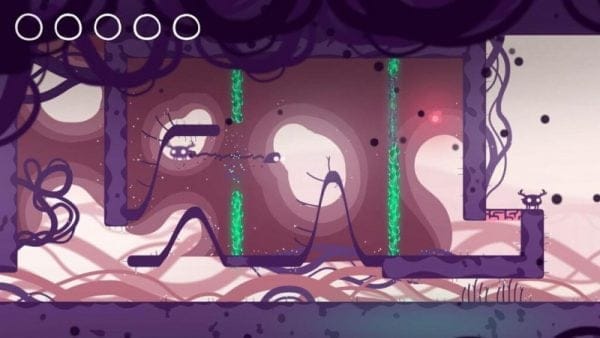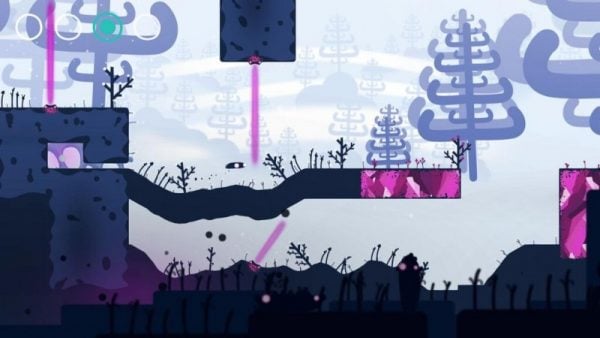 Spyro-We stopped by the Spyro:Reignited Trilogy booth outside the south hall and it was definitely a game that was fun and will be well worth the wait. Whether you want the game on PS4, XBOX One, or Switch, it will be coming to you this year. The demo on the show floor was of the original levels Toasty and Tree Tops. I tried Tree Tops first and kept getting killed, you could tell that the level is definitely further in the game and I was rusty. I then went to the Toasty level and that felt much more my speed. Everything is there for our favorite dragon, his dash, jump, gliding, and of course his fire breathing attack. Oh, and Crash was there too.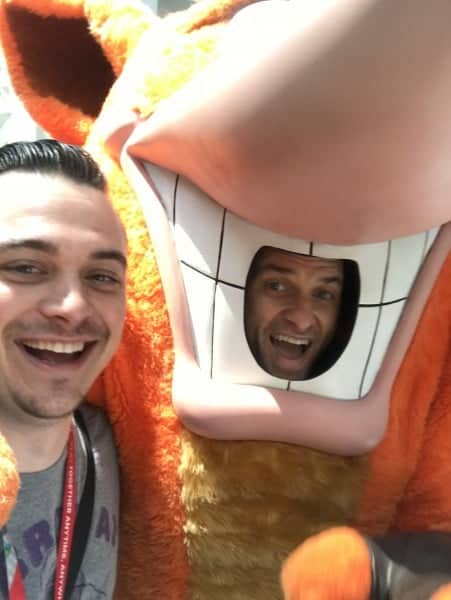 Team Sonic Racing-The line for this game was longer than I expected. My guess is that the Sonic racing hames have quite a large following. This one is very different in terms of gameplay than the rest. It's more like having a Nascar gameplay mechanic on top of the whole thing. When you choose a character to play as, the game automatically gives you 2 coracers. While in the race you can give items to them or they can offer you items. You can slingshot one another forward using drafting and probably more helpful moves are in the game too. The pro here is that that means 2 other racers can't hurt you. The con is that they can still finish before you. Maybe this will matter more in the main career mode of the finished product. Maybe there will be a mode or challenges where you have to help another character finish first.
YesOJO-What's there to say about YesOJO that you don't already know?Well we all know that they make projector docks for the Switch. They also serve as a charger for other devices and they have an HDMI in so you can hook anything else you want to it. Smart people have even bought small Roku streaming sticks for them so they have more that they can project. Anway, their projectors that they shown off can do a variety of screen sizes. They had small 21" screens, to 60", to 120". I was immediately impressed as I had never seen one in person. The company also has started releasing a bunch of Nintendo Switch accessories. This includes a Switch Pro Controller that is still being prototyped, but looks similar to an XBOX One controller. We'll have an extended article about their products next week.
Dead or Alive 6-We stopped by the Somy Live Stream stage area where they were interviewing the devs of various games. The game that I was most interested in was Dead or Alive 6. As a long time fan of the series, I have always felt that Koei Tecmo could do no wrong with the series. They showed off 6 characters that have pretty much been in the series since the beginning, so no big deal there. But the levels were interesting as they're all still multiple levels in one as we've come to expect. And they're still interactive and destructive. Not only is there still sweat and dirt that shows up on people's faces, but also depending on the clothes, your character could sweat through the clothing. Nice, neat little touches and add ons coming in this iteration. The game comes out on PC, XBOX One, and PS4 early 2019.
Pound Technology-I met up with Paul from Pound Technology as well to get our hands on some review units for a review in the future. Their products are, in the simplist terms, HDMI cords for retro consoles. They started out with an original XBOX HDMI cord, then Dreamcast. What we got our hands on were straight off the factory line HDMI cords for the first Genesis, the SNES, and Genesis Model 2 and 3. They're thick, meaty, powerful cords from what I can tell about them physically. We will have a review over these by the end of June, so stay tuned!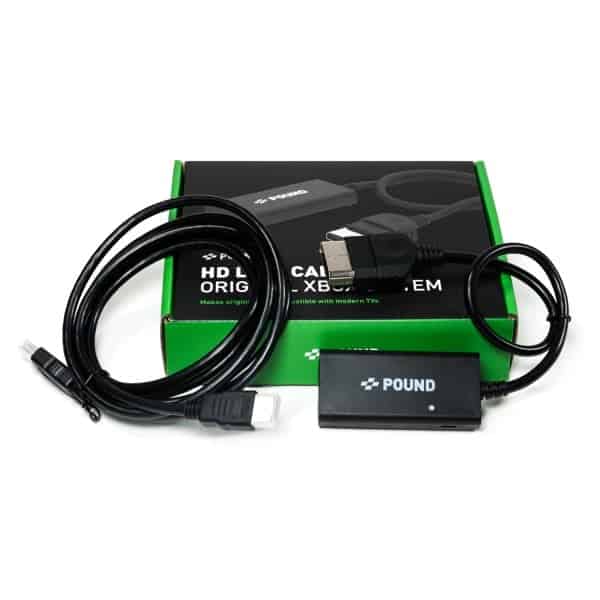 Bionik-I had the opportunity to meet the people over at the Bionik booth and honestly, it had my jaw dropping all over the place. The sheer amount of innovation that they had and the immense variety across the console, mobile, and the PC was also inspiring.  We'll have a bigger article for them discussing everything I saw in the days to come. Only because it was simply too much to encapsulate in this recap article!  However, if you want to read our article from last year, it is still valid because they sell all of the products mentioned in that write up.

If you like the author's work, follow him on Twitter @V1RACY and don't forget to enter the weekly giveaways!
And as always, stay tuned here on Hackinformer.com for so much more and follow us on Twitter @Hackinformer