This year at CES 2017 Retro-Bit introduces us to the Super Retro Boy, with a similar design to our favor handheld the Gameboy. This handheld has the ability to play Game Boy, Game Boy Color, and Game Boy Advance games, all in one package.
When you first take a look at the Super Retro Boy looks extremely like the GameBoy but with a few differences like four buttons right on the front. The screen is nice and bright with a rear cartridge slot for GB, GBC, or GBA.
Now the emulation is all done by the hardware inside the system. The handheld has a shatter-resistant TFT HD display and a 10-hr, rechargeable battery. With a price tag of $80 and said to release in August later this year.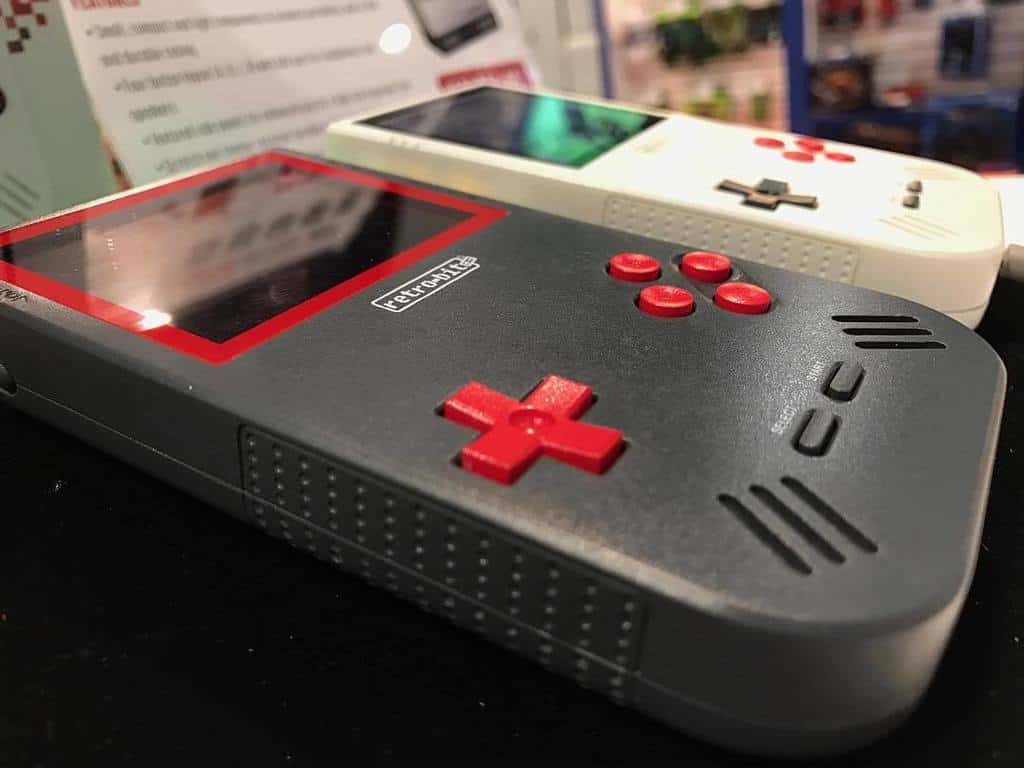 A new backlit console for GB, GBA, and GBC cartridges. Bring new life to your favorite games with the #SuperRetroBoy! #RetroBit pic.twitter.com/cjVKuf0zsb

— Retro-Bit (@RetroBitGaming) January 6, 2017
Now there no word if any type of everdrive or flashcart will work on the Super Retro Boy, every just never been tested and you never know some could work.
What do you think of the Super Retro Boy? Would it replace you original Game Boy or do you think its another great all in one device for your retro needs? Let us know in the comments below.