If the names krikzz and Everdrive are ringing a bell, you will most likely love to hear the following news!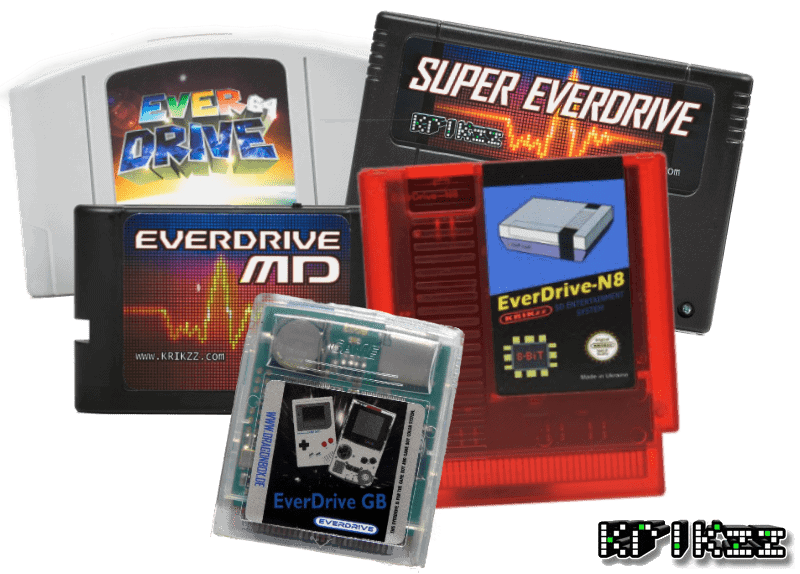 If not, here is a small lesson in retro gaming: The name Everdrive stands for hand-crafted quality when it comes to retro flashcards. Its creator is named krikzz and he made himself quite a name with his flashcards for NES, SNES, Gameboy, N64 and other classic game systems!
Since quite some time we could follow his progress creating a GameBoy Advance flashcard on twitter..
Run GBA game from dev board pic.twitter.com/FSQuPOF2cS

— Igor Golubovskiy (@krikzz) December 14, 2015
..and since this month the very first prototype seems finally alive and working!!
First #EverDrive GBA prototype ready for testing! pic.twitter.com/y1a1uuUuAf

— Igor Golubovskiy (@krikzz) April 5, 2016
Why is this big news you might think now, right?! A flashcard for a Gameboy???
Well when it comes to GBA flashcards there of course were quite a lot of them around back in the days with the most popular one being the EZ-Flash. But in the end none of those cards were a 100% perfect as some needed extra programs to write games to them or being veeery slow because of how they worked internally.
Seems like GBA is incredibly hard challenge (: Tiny and energy limited cart with capabilities of ED64…

— Igor Golubovskiy (@krikzz) December 18, 2015
So in comparison to those, the Everdrive GBA will be kind of a revolution and reported to having the following features:
– Real-time clock!! (RTC)
– MicroSD card slot for storing ROMs
– PSRAM for internal ROM storage
– 256K SRAM for storing savegames
And it even works with the GB player on your GameCube for example!
I for my part can't wait to get my hands on one of those cards and hope for a release to happen soon 🙂
You can read our review of the Everdrive N8 Nes here! And of course check out Krikzz' Online Store now!