The Pearl White is no longer a Japanese exclusive and the Pearl White US version is open to Pre-order!🙂 The only way to get a white 3DS in the U.S. was to buy the special edition Mickey Mouse 3DS that was sold at Walmart for a limited time. The Mickey Mouse 3DS was not the New Nintendo 3DS XL with SNES color scheme A, B, X and Y buttons.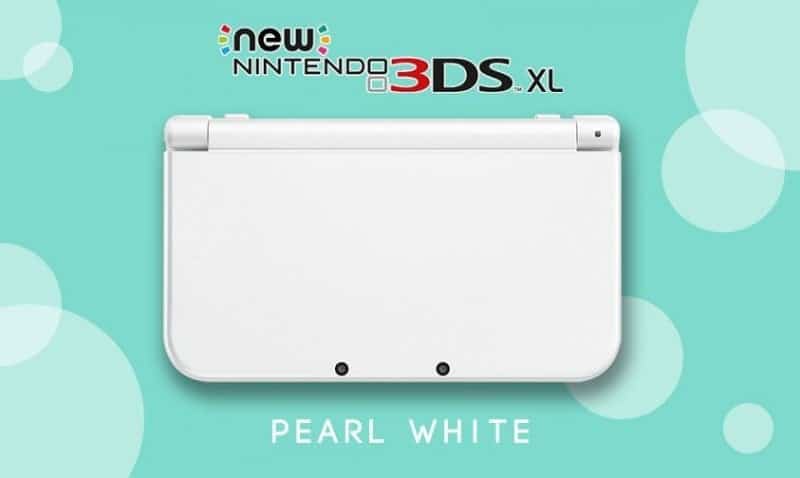 A Pearl White version of the New Nintendo 3DS XL will be releasing with full NTSC U/C compatibility early December 2015. The Pearl White color design has currently only been announced in Asia & Japan, with no word of a domestic US release yet.

Features:
Improved stereoscopic 3D than previous devices
Backward compatible to Nintendo DS and DSi
4.88″ screens and analog 3D stick and C-Stick, extended battery life, better Wi-Fi support
3D Camera included
3DS uses parallax barrier LCD from Sharp
new ZR and ZL shoulder buttons
SNES color scheme A, B, X and Y buttons
Micro SD card slot for additional data storage
Please note: Nintendo 3DS AC Adapter is NOT included. AC Adapters from Nintendo 3DS/ 3DS XL/ DSi/ DSi XL are compatible with the New Nintendo 3DS/3DS XL consoles.
New Nintendo 3DS XL (Pearl White) (US)
US$ 239.99