"A few hours ago Atmosphère 0.8.5 was released and it features a cool addition called dmnt:cht which allows you to load cheats for your games. Here comes EdiZon which now has an integrated cheat engine like RAM editor and acts as a cheat management tool for dmnt:cht!" Sounds interesting, no? Let's take a look at what EdiZon is all about and what the 3.0.0 revision brings to the table.
Today, @WerWolv tweeted out the following message:
For the few people that follow me here too, EdiZon 3.0.0 is out so go get it and play with the new cheat codes and memory editing 🙂 https://t.co/ChM5xnVGpR

— WerWolv (@WerWolv) March 8, 2019
For those of you who don't know what EdiZon is in the first place:
'EdiZon consists of 3 different main functionalities.
Save file management

Extraction of game saves.
Injection of extracted game saves (Your own and your friends save files).
Uploading of savefiles directly to https://transfer.sh.
Batch extraction of all save files of all games on the system.

Save file editing

Easy to use, scriptable and easily expandable on-console save editing.

Lua and Python script support.

Built-in save editor updater.

On-the-fly memory editing

Cheat Engine like RAM editing.
Freezing of values in RAM via Atmosphère's cheat module.
Interface for loading, managing and updating Atmosphère cheats.
All packed into one easy to use and easy to install Homebrew.'
What does the 3.0.0 revision of EdiZon have to offer:
'Cheat engine like RAM editor!
Freezing of variables in RAM using dmnt:cht. Only works with Atmosphère, not with other CFWs!
Cheat management tool for Atmosphère's dmnt:cht. Only works with Atmosphère, not with other CFWs!
Reimplemented the auto updater. This is a breaking change! You need to update to this release manually.

Now updates configs, scripts AND cheats!

Fixed and greatly improved the uploading of save files. You now get a code you can enter on http://edizon.werwolv.net . Thanks A LOT to @Ac_K for all his help!
Lots of UI and touch bug fixes
Fixed building being impossible except your were me
Added progress bars to many long lasting operations'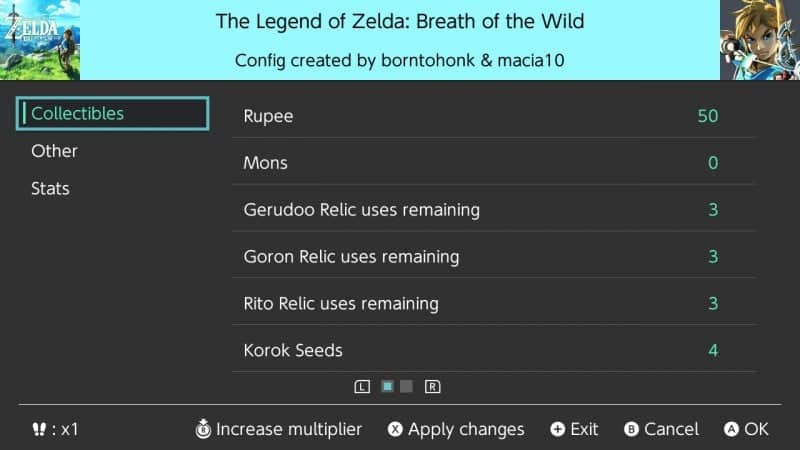 If you're interested in downloading or updating to EdiZon 3.0.0 from a lower version, you'll have to do it manually. The updater from the 2.2.0 version is broken.
You can find this 3.0.0 version here. If there are updates in the future you can go to the very same Github page. The updater should also work properly in the 3.0.0 version.
If you like the author's work, follow him on Twitter @V1RACY and don't forget to enter the weekly giveaways!
And as always, stay tuned here on Hackinformer.com for so much more and follow us on Twitter @Hackinformer