Recently we discussed that unc0ver had been released for all devices on iOS 13-13.3, if you want to read about it or see the instructions, click here. If you're already jailbroken with unc0ver and you installed it via AltStore as the official method states you should, you may need help resigning it on the 7th day. We recommend doing the following on the 6th day, otherwise, you'll have to reinstall AltStore on your phone. Assuming you're doing this on day 6, AltStore has a pretty simple method for you to do so, let's talk about it!

Instructions (This assumes you have already jailbroken with unc0ver using AltStore):
Have your PC powered on and connected to the internet.
Get your AltServer program on PC up and running. This, by default, is supposed to come on when the PC does. If you turned that off, you'll have to start AltServer manually.
Connect your iDevice to your home wifi connection. That will connect your AltServer to your phone.
Start the AltStore application on your phone.
Go to the My Apps tab at the bottom of your screen.
You should see the installed apps and it should show you they have a day or so left.
Press "Refresh All" in the upper right-hand corner of the screen and wait.
Give it a minute (or 5 if you have dial up).

Once it's done, you'll see that your apps are now all resigned and have another 7 days to go.
I recommend further putting a reminder on your device that goes off every 6 days so that you remember to do this.
Enjoy!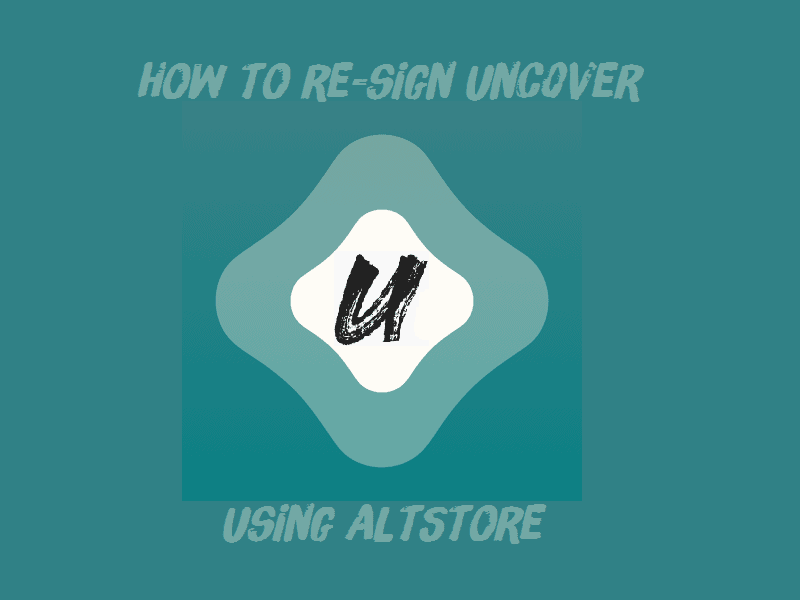 If you like the author's work, follow him on Twitter @V1RACY and don't forget to enter the weekly giveaways!
And as always, stay tuned here on Hackinformer.com for so much more and follow us on Twitter @Hackinformer