For a while now, portable gaming handhelds have become a nich'e among video game enthusiasts. But I myself never experienced a device with so much power under its hood that is capable of playing triple AAA games on the go! I'm talking about PC games that also made its way towards home consoles such as Grand theft auto 5, Horizon zero dawn, Resident evil 2 (2018 remake) and God of war . If you are currently in que waiting for the steam deck which may not start shipping till March Then you may be interested in another PC gaming handheld that you can get your hands on right now!
The PC gaming handheld which goes by the code name "AYA NEO" made its debut on indiegogo in February 2021. I stumbled across the AYA NEO while browsing videos on YouTube and ever since then I was intrigued and wanted to get myself one. So I ordered myself one and I finally was able to get my hands on one after revisions and months of delays which is quite normal with these indiegogo projects, Anyway I was finally able to test this impressive device.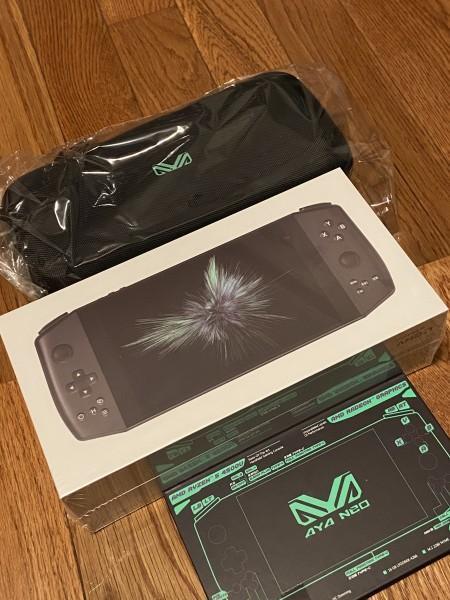 The AYA NEO is the first windows gaming handheld with 7nm AMD Chips to make its way to the market, there are other PC handhelds out in the wild such as the GPD Win 3 and the One X player which has two chipset versions Intel and Amd. The AYA NEO on the other hand went with the Amd chipset for its devices since it is more catered to gaming and have less driver problems then it's rival Intel. The AYA NEO comes in four models along with various color options and bundles with Windows 10 already installed. Listed below are the Specs of the models, the AYA NEO PRO and the Retro Power specs are the same.

AYA NEO 2021 and AYA NEO PRO Comparison chart

Both versions comes installed with 512,1TB NVME storage options which can be swapped out with a max size of 8TB NVME drive!! Now that's a lot of gaming! This process has it caveats of course, It involves opening up your system and voiding the warranty which Is not advised but it's possible if you want to aim for more storage which I did myself by replacing the 1TB with a 2TB.
The AYA NEO RETRO comes with the same specs as the 4800U but in a throwback color way similar to the first gameboy. The last version that was recently released was the AYA NEO NEXT which I will not be covering here but if you interested to know more about it, check out a video review here.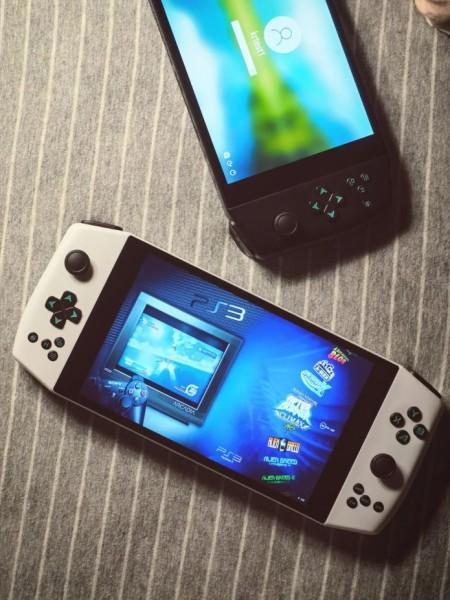 Along with my purchase I bought a tempered glass Screen protector and a very solid carrying bag that fits the handheld perfectly. Took a 6–8 month wait but man was it worth it. So far I been enjoying PC games as well as emulators on the go! Have you always wanted a PS2 ,GameCube or a Dreamcast handheld? Well with the AYA NEO you can have that and much more for a full blown handheld PC gaming/emulation experience on the go! I been mostly enjoying PS2 games with the PCX2 emulator which upscales titles and makes them look marvelous on the AYA NEO screen which is 7 inches, 1280×800 px (16:10), 215ppi, IPS, 60 Hz, touch screen.
The AYA NEO build looks similar to the switch layout but the AYA NEO is slightly bigger and alot heavier, weighing in at .65 kg (1.43 lbs) The AYA NEO controls do not come off like the Nintendo Switch joy-cons but has dual analog triggers, dual axis linear motors for vibration feedback, gyro motion controls, extra 4 buttons on each side to make it easier to navigate as well as to map those buttons to your liking .You can also use a app called joyxoff or you can use the system game manager AYA SPACE to change your button layout. Another welcoming feature to the AYA NEO is the linear dual analog triggers which is also great especially for racing titles that can provide that extra realism and if you are feeling daring you can also try out the gyro motion controls which works great for first person shooters and other compatible titles.

Button layout: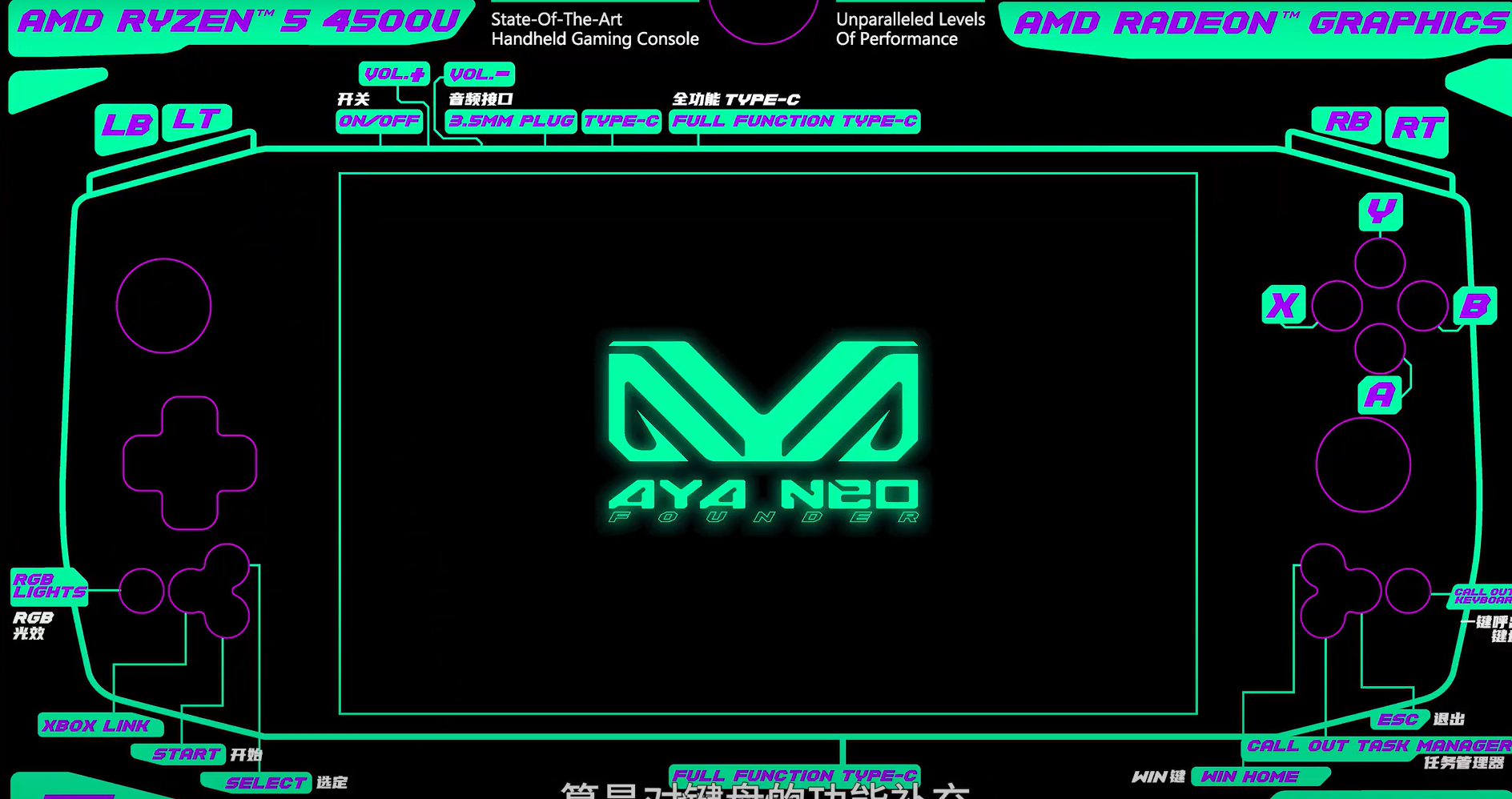 Another important feature That will come in handy for hardcore players is the ability to raise the TDP levels for games that need that extra bump in speed.  Gamers can raise the TDP up to 30 watts to give games a extra boost in speed if they are experiencing slow down or May just want to play the game at max settings, also There is a native app that you can download as well called AYA SPACE that will easily let you raise the TDP in the background. You can manage your games in this app as well. The downside to playing for long periods of time with a higher TDP can also drain the battery significantly leading to shorter sessions.
For PC games I usually got around 1-2.5 hrs and for emulation I say roughly around 5-6hrs, although other gamers experience may vary. Whenever I game on a portable I turn off the WiFi and lower the brightness just enough for me to see at a viewable level to maximize the battery and I also lower the TDP and only use it when it's needed, nothing major but it helps. Hopefully the company will provide replacement batteries because just like laptops, portable batteries get depleted soon over time.

AYA SPACE-  Native official Launcher for the AYA NEO that grants the host tweaks, Specific TDP config for your games and Screen Resolution option and other tweaks.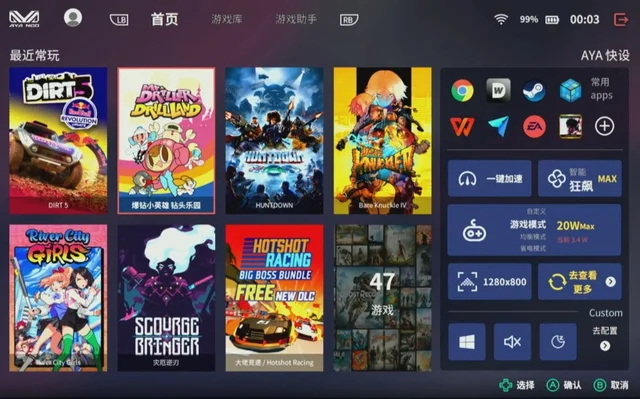 My Game Launcher – Playnite You can also use the system native launcher AYA SPACE which grants you control over TDP settings and button config as well as other option tweaks.
So far I been throwing everything at this beast of a handheld PC and it did not disappoint!
Below I took some shots of my AYA NEO 4800U in action:


PC games:
The PC games I tried on the AYA NEO so far have been working flawlessly, playing some games on ultra settings will cause some games to slow down but this is not the case case for all titles since there are some that can play on ultra settings at a smooth frame rate. You can also adjust the TDP to give you a better playable experience, take note this will not work with all games.

Hitman 2, low settings, TDP 15W
God of war , Low settings, 15 TDP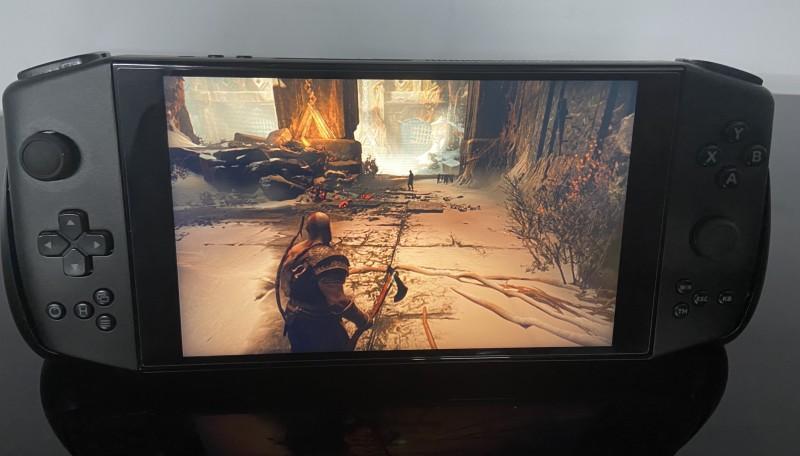 Mafia definitive edition, Low settings, TDP 11-15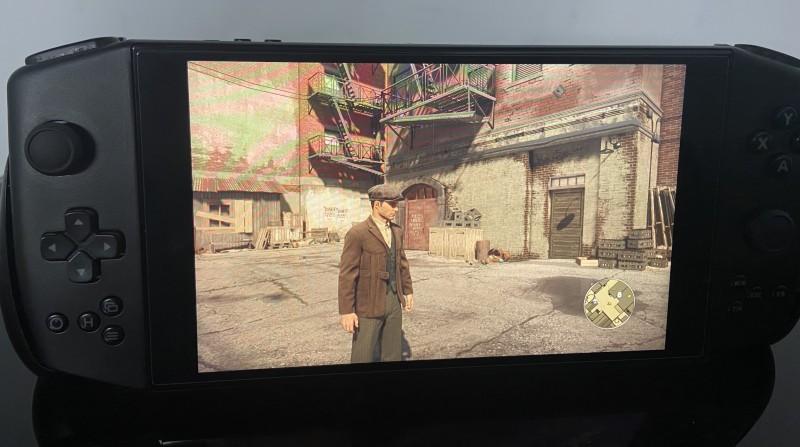 Red dead redemption 2, low settings, 15 TDP
Various emulation: 
I must say that this system handles emulation very well, it can even handle some PS3 titles as well! I listed a couple of games down below and my experience with them have been phenomenal! Consoles such as Psp, PS1, Dreamcast, Ps2, GameCube, Wii and the switch does a pretty good job emulating. This is definitely my go to for emulation!
Wii Punch-out/ Dolphin emulator/11 TDP


GameCube/Legend Of Zelda the windwaker/Dolphin/11 TDP
PS2/Tenchu Wraith of heaven/PCX2/ TDP 11-15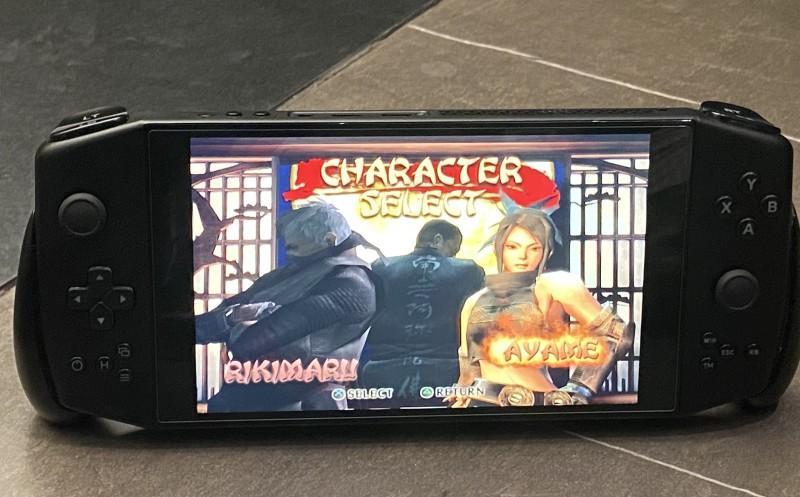 Switch/Metroid dread/Yuzu/ 11-15TDP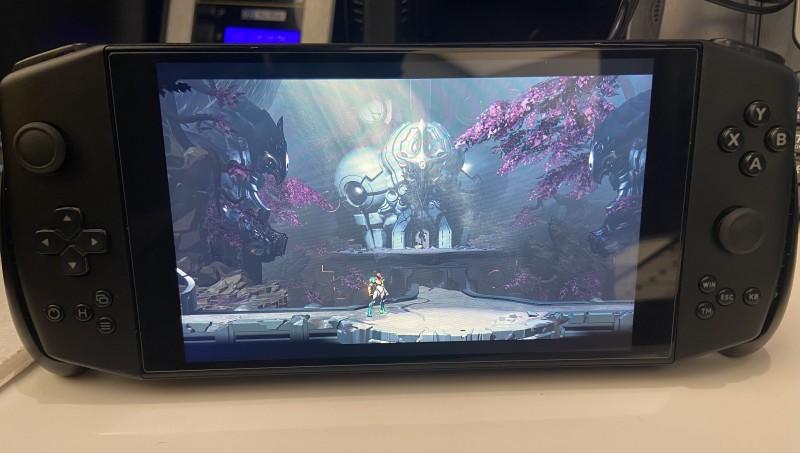 PSP/metal Gear Solid: Peace walker/ppsspp/11-15 TDP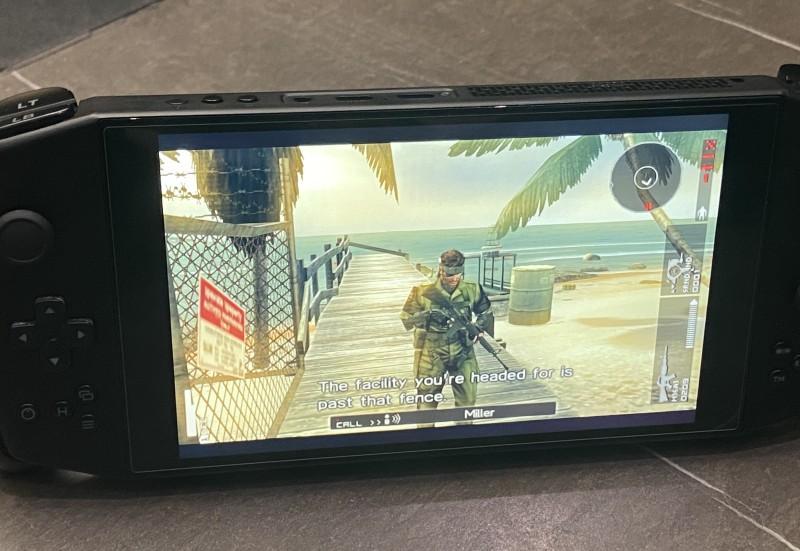 Interested in more YouTube videos of what this beast can run? Head over to ETA prime page or click this link!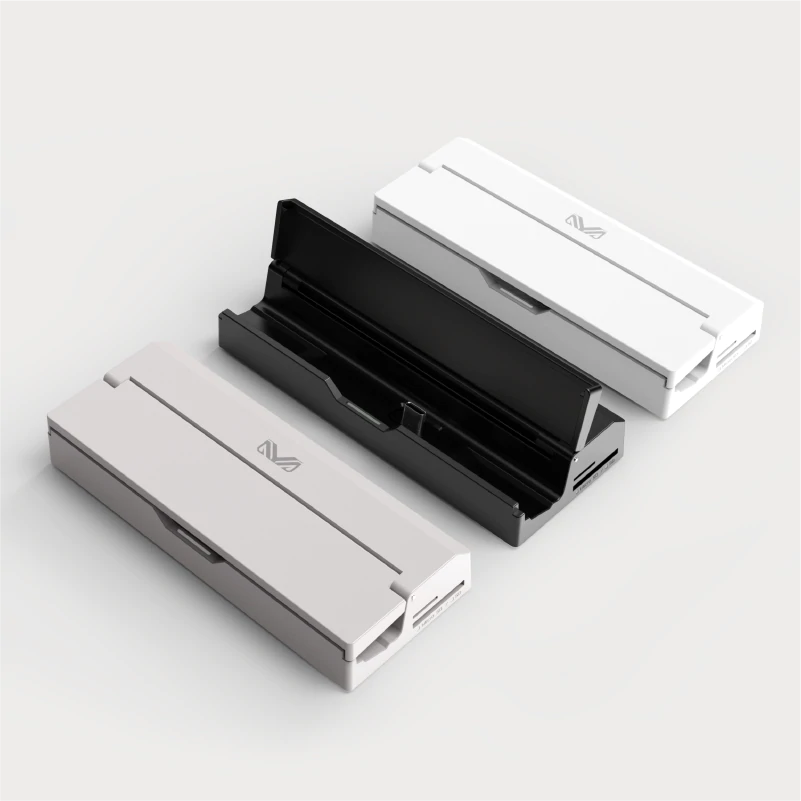 If you interested in playing your AYA NEO on the big screen well now you can!! You can pick up a AYA NEO dock and enjoy your gaming library on your TV. You can order the dock here.

Final Verdict:
Now I know what you thinking and I'm pretty sure it's the price tag, yes this handheld is quite expensive- Close to $1400 almost, but if you always wanted a system or handheld that could come close to playing tons of emulators and pc games games on the go then you should strongly consider the AYA NEO! You can always choose to wait for the cheaper steam deck but that device is going to be catered to steam only, even though you can install another OS on there but how feasible will it be?? Will it have the support drivers out the box ? AYA NEO on the other hand have the Windows OS already installed  and is perfectly suited to handle gaming,  if you experienced with Windows PCs then you shouldn't have a problem playing with the AYA NEO. Want to try a PC game that's in your collection? No problem! If your system is powerful enough to run it according to the PC game requirements then you should not have no problems running it !! Unlike the steam you don't have to rely on Game compatibility since AYA NEO adopts a open platform out the box, now it's worth mentioning that you may have problems running some earlier titles, but PC games that came out a couple of years ago should be fine ! On my device I did noticed some screen bleed, nothing to take away the gaming experience but it is noticeable if you are gaming in the dark.  Hopefully the company will work on a better battery in the future that will give us longer playing sessions but it may difficult since this is a portable gaming pc and battery life may not be a able to improve that much.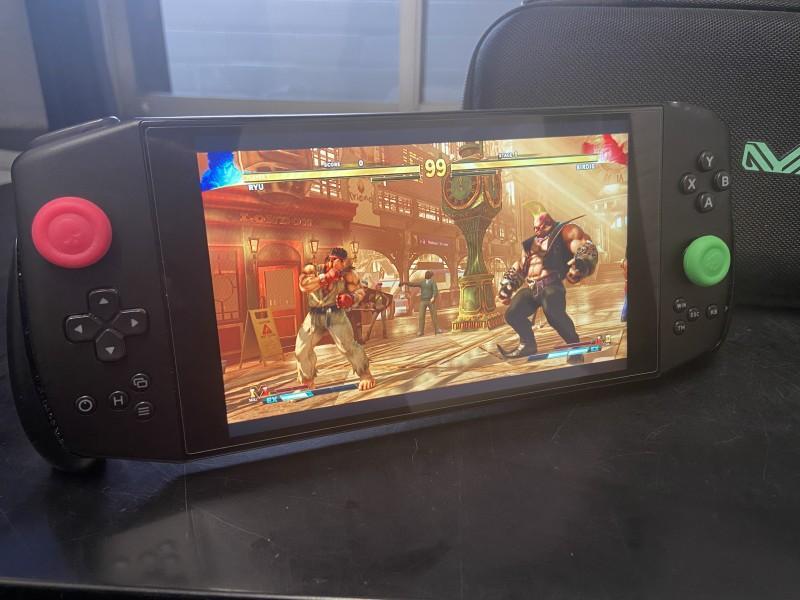 It was my first time ever participating in a indiegogo project , The AYA NEO customer support service team as well as the CEO of the company Arthur Zhang have done a wonderful job of keeping buyers up to date throughout the creation process of the AYA NEO. The AYA NEO is definitely a game changer and is a great device to have if you are into AAA gaming on the go!

Are you interested in purchasing the AYA NEO?? head over to the link below and please follow us on Twitter for more reviews on video games and tech.

Overall rating