This month has been very exciting for the hacking scene as the PS4 has been successfully exploited on firmware 9.0! This jailbreak is not like the others before it and requires a USB to trigger the exploit (more on that here) The jailbreak, which is code name "P00b54" was released and worked on by developers of the hacking scene Specterdev, chendochap & Znullptr. Other Devs who also had a hand in bringing this into fruition were developer Sliersgoevey for the WebKit exploit and also to theflow who have been collecting bounties for finding vulnerabilities in Sony home Consoles.
What's more exciting is that this exploit could potentially work on the new PS5 running firmware 9.0! How cool is that?! So now that you have a PS4 on firmware 9.0, what can you do with it??

1.  Linux- If you remember back in the days of the PS3 era, Sony caused an uproar when they forcibly removed the "other OS" feature in one of there firmware updates which allowed Users the ability to install Linux onto their home console. Are you probably asking yourself What's so great about running Linux on your PS4?  Well for starters you can run emulators such as dolphin (GameCube), Redream ( Dreamcast) some PC games as well as Steam! How cool is that? If you're interested in learning how to get Linux running on your PS4, check out this link.
2. Custom Themes- Custom themes for consoles have always been great to look at and changing the default interface with themes such as animations and custom icons can give the system interface a fresher look.  Sony didn't give us the freedom to apply custom themes but that hasn't stopped hackers from making it possible to create and add our own themes to our console. If you're interested in getting themes for your console, take a look here at how to.
3. Playing PS2 and PS1 Games on your PS4- After the PS3 era Sony drive for emulating their two classic consoles the PlayStation 1 and 2 have been met with skepticism mainly for charging gamers over and over again to play their favorite games that they have already purchased and also their lack of interest of making emulation one of there top priorities. Well, what's interesting to know is that Sony has a hidden full-fledge PS2 emulator inside of the PS4! Now, this doesn't mean you can insert a disc and start playing-no lol! But Devs discovered a way where you can convert PS2 packages into pkg files and play it on the PS4! Note not every Ps2 game is compatible but it is based on the PS2 classics emulator and the community has compiled a compatibility list with up to 595 games compatible! now that is quite impressive indeed. The same similar method can be done for the PS1 as well!! If you are interested in getting PS2/PS1 games to run on your PS4- take a look here.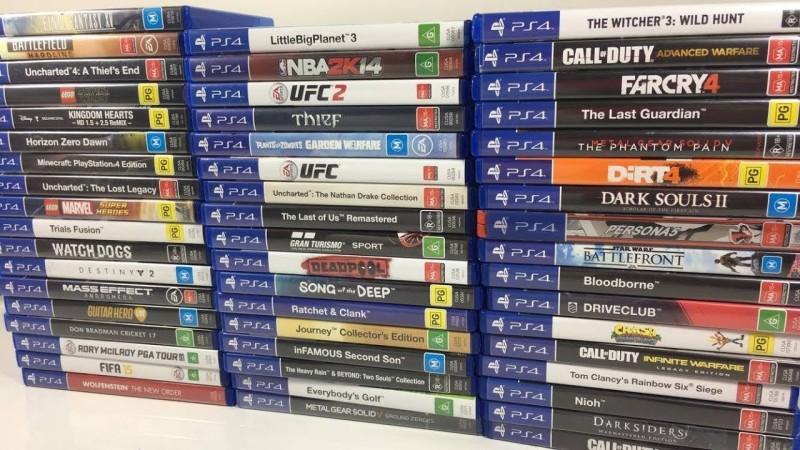 4. Backing up your PS4 games to your system-I'm not endorsing piracy nor am I going to give links or tips on how to do this, but knowing the fact that you can store your personal PS4 collection on to your system and don't have to worry about scratch disc or damaging valuable games is a great option and something that is possible to do on firmware 5.05, 6.72, 7.55 and 9.0.

5. Retroarch- Running classics such as Snes, Nes, Genesis, and other old-school classics can also be achieved by installing the Multi-system emulator Retroarch to the console. If you are familiar with Retroarch then you are already ahead of the game🙌, check out a tutorial here on how to run Retroarch on your PS4.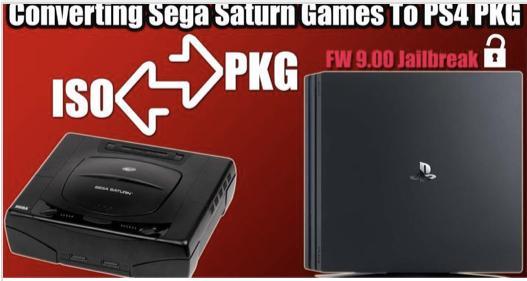 6.  Running Sega Saturn games on your PS4- How would you like to play Sega Saturn Games on your PS4? Now, this comes as a welcome surprise since emulating the Sega Saturn has been very difficult. With the release of "Cotton Guardian Force Saturn Tribute" (a Sega Saturn Game) for the PS4, it has equipped a useful Sega Saturn emulator that is said to be based on the SSF emulator. (According to ZiL0G80) and performing well. Thanks to developer Jabu who decided to develop and release the following tool to make running your Sega Saturn games easy on your homebrew-equipped PS4. The only downside to this method is that not all games are supported but still it's an alternative solution. Check out the tutorial here on how to get Sega Saturn games running on your PS4.

7. Hamach client 0.2.1 by Sleirsgoevy-Developer Sliersgoevey has released an update to his unofficial Hamachi client for the PS4. What is Hamach client? Hamach is another way to go online and play against your friends via the Lan method. This is very helpful and essential since Sony will force you to update in order to play online if you go to their servers. This method does not require you to be signed to the Sony network 😉 but you will only be able to play online thru the Lan method only and also others that have the same setup as well. Want to check out Hamach client? Download it here.
If you are interested in getting a PS4 on firmware 9.0 or below, I strongly recommend pawnshops or purchasing a new one since that firmware will more likely be on the system. Make sure to follow us on Twitter @hackinformer.com for more news on Homebrew and tech.