Recently, we had reviewed the Magic Screen kit from retroKAIstore, click here if you want to read it. The model we had was a model 1 board and they no longer sell it. The review remains valid still because their model 1.2 fixes every issue I had complaints on and way more. So I thought it was a good idea to give anyone who just ordered a 1.2 Magic Screen kit to have instructions on the ready. This is us just collecting the best set of instructions and putting them straight in your veins. SO LISTEN UP!
First Thing's First. Your Game Gear Must Be A Compatible Model.
You need either a VA0 or VA1.
For VA1, you can tell from the outside. Look at the sticker on the back. If it says Game Gear Model 2110, you have a VA1
VA0 is a European model. You will have to open it and check what you have inside. Click this to find out: Game Gear Schematics = VA0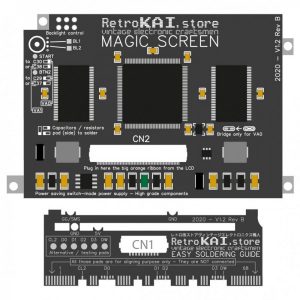 You Have A Compatible Model, Now Order Your Kit.
Click here to order from the retroKAIstore. They are based in France, but they ship fast and affordably worldwide. They package stuff very well too, so no worries of the screen cracking.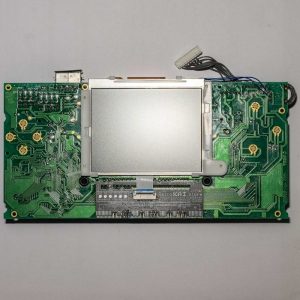 The Order Has Arrived, Time to Install It!
There are some text-based instructions here with supplementary pictures. If you're looking for video instructions, keep scrolling.
Click here if you have a VA0 model Game Gear.
Click here if you have a VA1 model of Game Gear.
Video Installation Instructions!
Like what you saw here?
Give me a follower on Twitter @V1RACY for not just reviews on tech and games, but also giveaways!