Hello one and all! We're sure you've seen separate articles about the varied items from different companies being shown off at CES. But now that CES is over, we've decided to make one cohesive article for your scrolling pleasure. This focuses on the stuff that gamers might find interesting and doesn't cover washing machines, smart thermostats, or anything else your dad might care about! Let's get into this as it's kinda lengthy.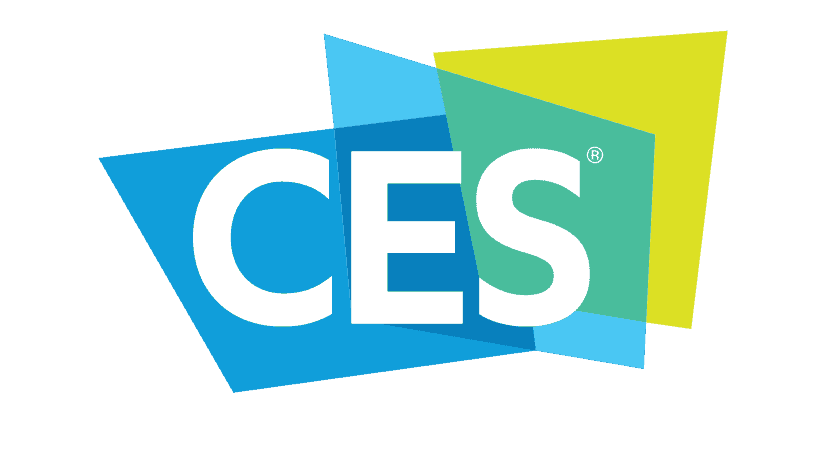 More Micro Players on the way! I could list them out…or I could just show you the picture of them! They make great desk displays and they're also incredibly fun to play when the boss isn't looking. They will be retailing at $34.99 and be released sometime in March 2019.  They clock in at 6.75″ tall with a full color 2.75″ screen. You can see that they feature artwork inspired by the original arcade cabinets. They'll also feature the removable joystick, a built-in speaker with volume control, and a 3.5mm headphone jack to connect your headphones. The devices are powered by either 4 AA batteries or by any Micro-USB cable (cable not included).
Turbo Gamepad for PlayStation Classic-Anyone out there enjoying the PlayStation Classic definitely has more accessories on the horizon to look forward to. If having a corded, unturbo controller for your PlayStation Classic bums you out, or maybe you just want another controller just in case, My Arcade has you covered in March 2019, retails at $24.99 It will have a programmable TURBO feature with LED indicator. You'll be able to play from up to 25 feet away without lag or disconnection. And you can expect over 27 hours of playtime on 2 AA batteries (batteries are not included).
Super Cartridge Converter-My Arcade is soon releasing a cartridge that will be able to support out of region titles for your NTSC-US SNES! This is something that didn't really exist back in the day. Or, if it did, it was hilariously overpriced. Importing foreign titles wasn't really too much of a thing back in the 90's anyhow. So this actually makes sense to exist now especially if it's affordably priced. I couldn't find a date or price, but it must be 2019, so stay tuned!
Pocket Players Hit The Scene-These are new handhelds, sort of in the style of the old Tiger Electronics handhelds, except they house an arcade game instead of a monochromatic game. They're coming out in April 2019 for $34.99 each. They will be featuring a full color 2.75″ screen featuring 16-bit graphics. Powered by either 4 AAA batteries or by any MicroUSB cable (not included). They have a built-in speaker with volume control as well as a 3.5mm headphone jack to connect your headphones. They're pocket-sized and perfect for travel. Each one has an ergonomic design for comfortable play and best of all includes a lanyard for wearing (yes, like a Game Boy Micro).
Retro Champ-This new handheld from My Arcade takes ideas from the Switch and takes them to a whole old level! You can now play NES and Famicom games on the go, my friend. This device will retail at $79.99 and comes out in June. It is said to feature rechargeable batteries built-in for up to 35 hours of playtime. It also has a 7 inch back-lit LCD screen, but if you'd like you can hook it up to any HDTV via HDMI. It also comes with a cartridge cleaning kit in the box. Best of all, it features a kickstand so you can connect some wireless controllers to it and play anywhere in tabletop mode (I want to try it on a plane to see if it beats the Switch).
______________________________________________
RetroN DIY-This is a new way to both experience and learn about the SNES and become more familiar with tinkering. And while this product has RetroN in the title, this time around the insides feature a Raspberry Pi. So now Hyperkin will officially be selling a Raspberry Pi Zero with a custom board which features 2 SNES controller ports with a SNES/SFC cartridge slot. It will also output a 720p image. This one isn't just a clone console, it's a clone console you can build out and make a custom printed 3D case for if you'd like! No price or release date (that I could find), as this information is found I'll update the article accordingly. 
Hyper Blaster HD- You will now be able to play Duck Hunt for the NES with a light gun on an HDTV (original Duck Hunt cartridge and NES are required). The box comes with a Hyper Blaster HD light gun and a HD adapter to allow compatibility with your HDTV. Same deal here with the price and release date. 
Switch Dock-I couldn't find any actual information on this product, only tweets that people mentioned that one was coming out from Hyperkin. Stay tuned for more information on it as it arrives.
______________________________________________
Tribute 64-This is a wired Nintendo 64 controller modeled after the famous Hori Mini Pad for the N64. This product will come in a few color options such as Forest Green, Ocean Blue, and red. These will retail at $24.99 and feature a 10-foot cord. They also are advertised as having a sensitive, accurate, and high-quality analog stick. The controller as comes with a second Z button for comfort and ease of play. It also features an ergonomic button layout (as opposed to the vanilla N64 controller) as well a nice and centered D-Pad. Lastly, the controller supports both memory and rumble paks. This comes out on March 28th, 2019, there will be a USB model coming out in April 2019, this one should also work with the Switch.
New NES and SNES Repro-Not much to report on with this one. This entry is more just hype to get everyone excited about a new release in the future from Retro-Bit. I don't know if it's two separate games. It could be something that came out on both NES and SNES and they intend on publishing both carts simultaneously. It would be great to see an official SIM City NES release.
Dreamcast HDMI Adapter-No, this isn't an April Fool's Day joke, on April 1st, we'll see an official Retro-Bit Dreamcast HDMI adapter. Not only that, it will be the first one on the market that is officially licensed by Sega. And apparently it isn't just a passthrough device as in their official tweet about it, they mention that you can increase your resolution with it! It will retail at $29.99 when it comes out.
Go Retro Portables-These have already been released but they really tried to hit them home at CES. You will find more about these once we get our hands on one for review. They come in a bevvy of colors and look like a modern day Game Boy. Very groovy indeed. 
Genesis, Saturn Licensed Controllers-There are a lot of controllers being announced officially from the partnership between Sega and Retro-Bit. And while we already have an article over them, here we still wanted to remind you all that they are coming and SOON. There are, as you can see below, even USB versions of everything so that you can play your PC games (and presumably Sonic Mania on Switch). Those retail at $19.99, more details coming soon.
Metalstorm NES Repro-This one came out of left field for a lot of people. This wasn't leaked or anything before it was officially announced. Both Limited Run Games and Castlemania Games will be supplying Metalstorm with their own custom cover art from Retro-Bit. This is a game that was originally hard to come by and so resellers have cranked up the price on the cartridge. But now we'll be able to have another couple of versions of it. If you're a Metalstorm fan and already have an original copy of it, I recommend buying both copies of this so then you'll have all three versions! 
Nintendo 64 Wireless Controllers-N64 adapter has a slot for memory card. I couldn't find much else on the topic quite yet, but with a release in the coming months, I'm sure more details will surface. 
Sega Nomad Clone-Or as retro-bit calls it, the "Genesis Portable System". This clone handheld also features HDMI instead of the composite output that the Nomad had! It is still in the prototyping stage, so don't judge the pictures too harshly. Details will be coming in the coming months so stay tuned.
New Cabinet Releases-For this one, I'm just going to post the new titles and what is included in that cabinet. 1.Final Fight Cabinet (Feb): Final Fight, 1944, Ghosts 'N Goblins, Strider 2.Space Invaders Cabinet (Feb): Space Invaders Color, Space Invaders Black and White. 3.Golden Tee Cabinet (June): GT Classic '01, 

Golden Tee

 '

2k

,

Golden Tee

 '99, 

Golden Tee

 '98. 4.Mortal Kombat Cabinet (Sept): Mortal Kombat, Mortal Kombat 2, Mortal Kombat 5.Karate Champ Cabinet (Sept): Karate Champ, Bad Dudes, Burger Time, Caveman Ninja.
Counter Cades-We all would call them table-top cabs and they look to be full size table-top cabinets too. They don't appear to be shrunken down any amount. I couldn't find much more on the topic of them either. As we find out the release dates and cost, we'll update this article.
If you like the author's work, follow him on Twitter @V1RACY and don't forget to enter the weekly giveaways!
And as always, stay tuned here on Hackinformer.com for so much more and follow us on Twitter @Hackinformer