So I guess maybe Sega is done teaming up with AtGames for making products with them. Today, Sega and Retro-Bit announced that they would be joining forces. What does that mean in all? Let's find out!
I was thrilled this morning to see this tweet come from Retro-Bit's twitter
Proud to announce an official collaboration with @SEGA to bring you new accessories for the Sega Genesis, Sega Saturn, and Sega Dreamcast!

Read the full Press Release below.https://t.co/r28kxI3ik6#RetroBit #SEGS #RT pic.twitter.com/AvAe4FIMcC

— Retro-Bit (@RetroBitGaming) December 19, 2017
And this headlining paragraph of their press release:
Acknowledging the continual growth of the retro-gaming market, Retro-Bit, a premier publisher and manufacturer of classic gaming products, today announced a licensing agreement with SEGA of America to produce accessories for SEGA's gaming platforms, including but not limited to the SEGA Genesis, SEGA Saturn and SEGA Dreamcast.
There is clearly more information to come in about four week's time when CES 2018 hits us:
'New products are slated to debut…during CES 2018.'
But what products are we to expect be announced at CES 2018?:
The first products and concepts under the agreement include several accessories that feature the same great quality as their original Sega counterparts like the original console port, but also with modern upgrades such as a USB® port for PC compatibility and Bluetooth® wireless technology.
Overall thoughts:
Were as, no, I don't believe that AtGames is done making micro-consoles for Sega. I do think that this means big things for the future of retro accessories. I also think that it shows that companies like 8bitdo aren't the only ones who can make accessories for thriving retro consoles. However, time has yet to tell what these accessories will be, what they'll look like, their price points and if they'll even be as successful as 8bitdo's products. They don't seem to be stepping on 8bitdo's toes as their products cater more to Nintendo products. So even if Retro-bit succeed, both can coexist and give us a wider range of retro accessories.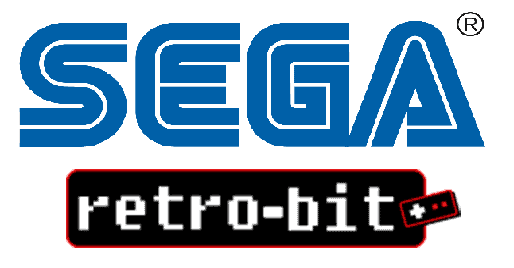 Stay tuned here on Hackinformer.com for more CES 2018 news and follow us on Twitter @Hackinformer
If you like the author's work follow him on Twitter @V1RACY