Having a jailbroken PS4 can be quite fun especially if you like to cheat or modify games. About a week ago the PS4 cheater payload got updated to support FW 5.05. But it's not for the faint of heart and can be quite complex sometimes or tedious to find a way to modify the game.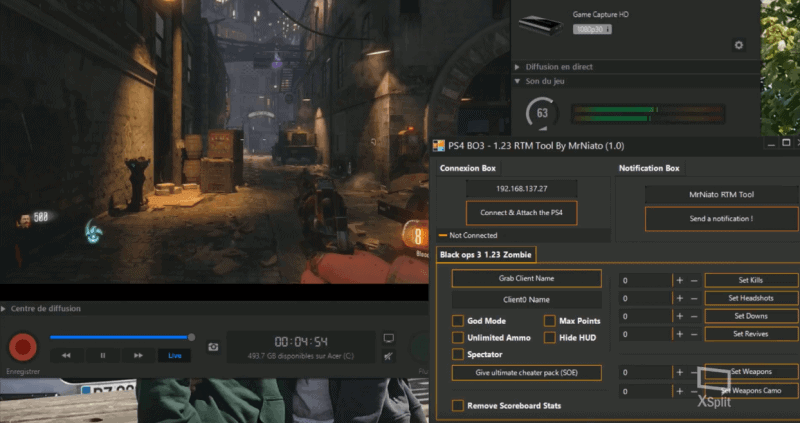 Well, developer Guillaume MrNiato has made a tool to make it very easy to modify Black ops III in Zombie mode. on the fly kind of like the PS4 cheater tool but this has the cheat pre-configure just for that game. Now, this only work with ver 1.23 of the game and he may update it he gets other updates for the game.
"Today I release my first real-time editing software for the PS4 for the games BO3 in Zombie mode. This tool is open source and you will find a lot of comment to help you understand how to code your own tool for this console using the PS4Lib."
HOW TO :
1) With your PS4 go to this link: http://crack.bargains/505k/ or use ps4 exploit host and HEN payload
2) If you have the message "You're all set!" close the browser and reopen it again then you will have a message "Awaiting Payload…".
3) Open NETCAT GUI, change your IP Adress with the one of your PS4, change "9023" by "9020", select the payload in the folder then inject it!
4) Launch Black ops III in Zombie mod, connect the PS4 and…. enjoy !!
Download: bo3zm tool