If you've had a jailbroken PS4 for a while and tried to use an official game saves with one of your game backups they wouldn't be recognized and go corrupted. So most of us have considered this to be the norm when making backups of our games as FPKG uses all "0" for its passcode. So this is why we can't use the legit save as the Keystone file that's generated is different than the legit keystone file.
Now you probably wondering what the hell is a keystone file. "It's the file generated on the app/game package generation based on the passcode provided for each package. It is then included in every savegame created by the apps/games. It is used to prevent apps/games from mounting save data of other apps, as you need to know at least the fingerprint to do it."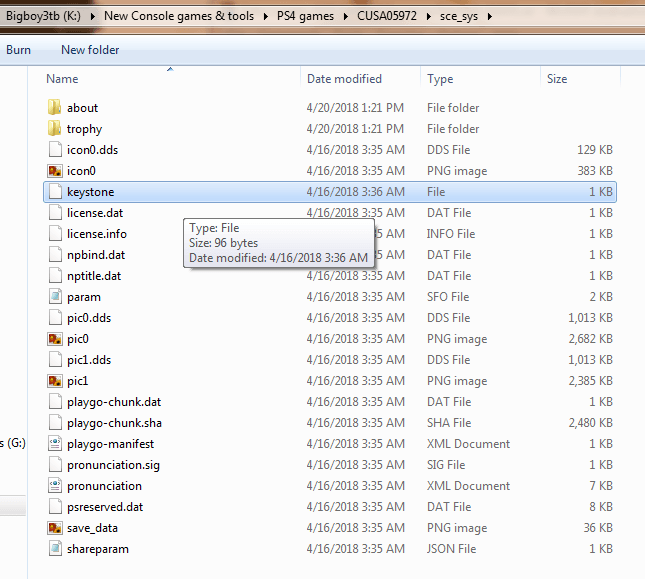 Now you can manually change the Keystone file by using the orbis-pub-cmd.exe command line. Dump your original game just like normal but when making/building it in FPKG make sure to select the option to allow the pkg to be modified.
For example:
Write the original keystone from your dump into the pkg like so and text edited to match your own paths and files:
orbis-pub-cmd.exe pkg_file_add –passcode 00000000000000000000000000000000 –force G:\Games\PS4\CUSA00074-app\sce_sys\keystone sce_sys/keystone G:\Games\PS4\EP0001-CUSA00074_00-CHILDOFLIGHT0001-A0100-V0103.pkg
The command will finish with a bunch of text and no errors, then test your game and see if loads your saves. I highly recommend that you take a backup of your save database so you can restore it if it doesn't work and your save files get marked as corrupt.
Then load up your game and rejoice as your saves work with the newly installed fpkg.
Option two is you can use a new Orbis Loader and Patches By LeecherMan to make the process a little bit easier if you're not too familiar with the command line.
These tools will allow you to add and create fake package with your keystone file.
Don't use it if you just want to generate keystone when creating fake package.
How to use if you want to add your keystone file to the fake package:
1-First you must have 'Fake PKG Generator v3.38' in order to use these tools.
2-Extract 'Fake PKG Generator v3.38′ to a new folder and copy these tools to the same folder.
3-Run 'gengp4-patched.exe' tool first to generate GP4 file which includes keystone in it. ( this is a patched version of Vortex's tool )
4-Run 'orbis-loader.exe' tool to load and patches 'orbis-pub-gen.exe' to add your keystone file when creating fake package.
Finally, I hope that you use these tools in your dumps instead of generating keystone when
creating fake package, so you can have a real working backup with official saves support.
Download: Orbis Loader AND GenGP4 Keystone Patched