Back in November 2017, we reviewed the ultra-cute XBOX One platformer from Playful Corp., Super Lucky's Tale. In this game, Lucky is tasked with finding and saving his older sister. She has been taken deep inside the world of book. Lucky has his fair share of challenges and puzzles and platforming that you have to navigate him through in the title, that's for sure. The game is truly a fun romp and if you haven't played it yet you can read my review by clicking here. I also reviewed the first DLC back in March and it too was pretty darn fun, if you want to read that review, click here. Otherwise, today, we're reviewing the second DLC for the game, Guardian Trials!
DLC Description:
'It's Training Day in Foxington! Lucky returns for his most daunting challenge yet in "Guardian Trials", a dazzling new chapter for Super Lucky's Tale. After saving Gilly Island, Lucky's big sister Lyra believes the time has come for him to meet his destiny and embark on the journey to become a full-fledged Guardian. Lyra enlists the help of a few lively friends pulled straight from the Book of Ages, and together they've set up a series of insurmountable challenges that only a true Guardian could possibly conquer.
Now, with your help, Lucky must puzzle, leap, burrow, and roll his way through a hilariously retro bootcamp that's tougher than any epic training montage! Along the way, you'll meet zany characters, best classic platforming challenges, defeat souped up bosses, solve perplexing puzzles and earn your right to stand with Lyra as an official Guardian of the Book of Ages. "Guardian Trials" also sees the debut of delightful costumes and accessories for Lucky to wear. Unlock them all with coins you've saved up and wear the outfit that best defines you for the most fashionable adventure of Lucky's career.'
DLC Features:
'A challenging adventure featuring a charming cast of friends and foes that players of all ages and skill levels can enjoy.
Classic platforming gameplay featuring 3D arenas, side-scrolling challenges, intense boss fights, and complex puzzle mini-games to stump the sharpest adventurer
An entire wardrobe of stylish clothes and accessories are now available for purchase with coins collected from all previous chapters in Super Lucky's Tale
Available on Windows 10 and Xbox One consoles, including Xbox One X
Supports Xbox Play Anywhere **PC hardware requirements may vary for games on Windows 10**'
DLC Trailer:
Pros:
There are robots galore in this DLC! Oh my gosh, I loved it so much! From bees to caterpillars to a buff bro named Brett, this game was chock full of robots. The music was much more delightful in this DLC than the last one as well. I felt like it wasn't distracting or overwhelming at all. I rather enjoy the 80's theme that the game has going on too. The overabundance of neon colors (blues and pinks) in combination with silver and black backdrops. This DLC was aesthetically pleasing to say the least. Furthermore, I'm always excited to see when DLC, an afterthought, has voice acting in it. I don't know if it was all already recorded and they used it in this DLC or if they recorded some new lines.
We have other aesthetical treats as well. If you're lucky enough to be playing this game on an XBOX One X, you'll have this game in beautiful 4K at 60 FPS. If you're like me and have an XBOX One or an XBOX One S, this game still looks good in 1080p at 30 FPS. And to keep with the theme of visuals, you can up Lucky's outfit game! If you get loads of coins, you can actually unlock some new garb for him in this DLC. I never felt like we were really truly utilizing coins in the past. Sure, they have a purpose, but once the game is over why keep collecting coins?
Finally, I think the humor in this DLC is probably even more fun and relevant than the original game even. I love games that have heart and this game is no different. The fact that we have humor in between the difficult puzzles, intense platforming, and heart racing boss fights is what makes this game feel most balanced.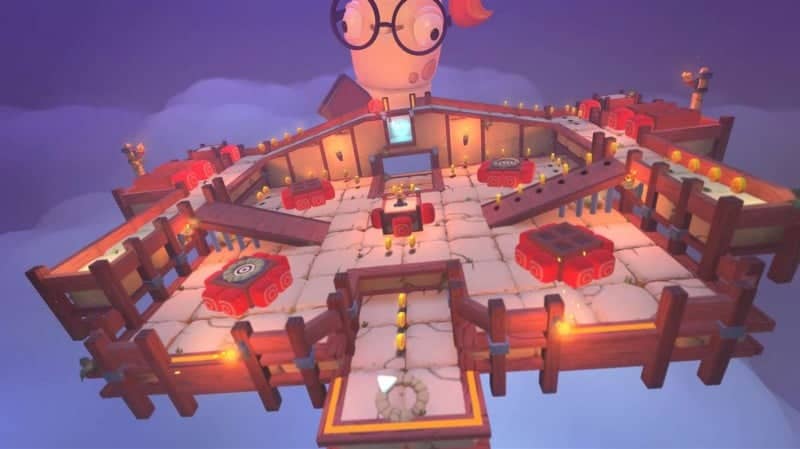 Cons:
Luckily there aren't loads of puzzles, platforming, and other gameplay types in this DLC. Because as it stands, the base game is still riddled with long loading times. I do also think that's why they have checkpoints and even if you run out of all five lives, you restart within the level. Rather than fixing the long loading times, they just treat the area like a full-fledged world. I guess my main complaint is that if I want to leave a level because I have died several times and I'm just frustrated, it's even more frustrating to leave the level. Which will be a nice transition into my next con.
So it's not so much of a con as it is a point that you should know. The difficulty of this DLC is higher than the previous DLC if I were comparing the two. This one should definitely be played after you've beaten the primary game. The game slowly increases the difficulty on you throughout the hours and days that you play it. This Guardian Trials DLC is difficult as it's supposed to be a training for a Guardian. So this definitely, 100% should be played after the primary game.
The last of the downsides is that the DLC is probably just about as long as the last one if I were to wager a guess. It didn't take me as long as I had just played through the primary game again recently. Although, if you haven't played the actual game and are tackling the DLC first, it will take you longer. This doesn't just not teach you how to play the game, it assumes you know how to play it well. So, yeah, the DLC is at most two hours if you do everything and collect everything. I would recommend you do that though as to get your money's worth.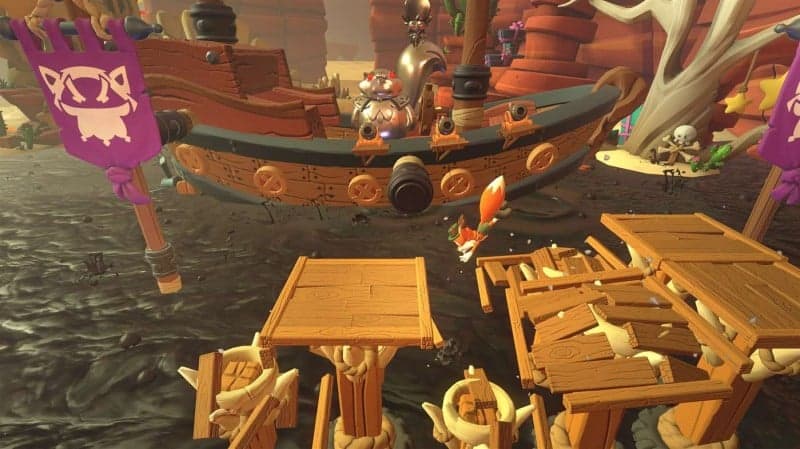 Overall Thoughts:
I can't review the DLC of this game without bringing up the price of the DLC. These add-ons have only been five dollars each of the times they've been released so far. I can't say if they'll keep with this tremendously inexpensive business model. But if they do, I think even before they come out I'm going to give them the official Hackinformer stamp of approval. I love it when there is DLC that comes out and doesn't cost 1/3 of the original game's cost. There are some apparent downsides, I think the loading times aren't going to get better. But I do believe that the game is solid and the new content was created to be an extension of their tried and true gameplay formula. I feel like this DLC dunked on the previous one and they were really hitting their stride with this one!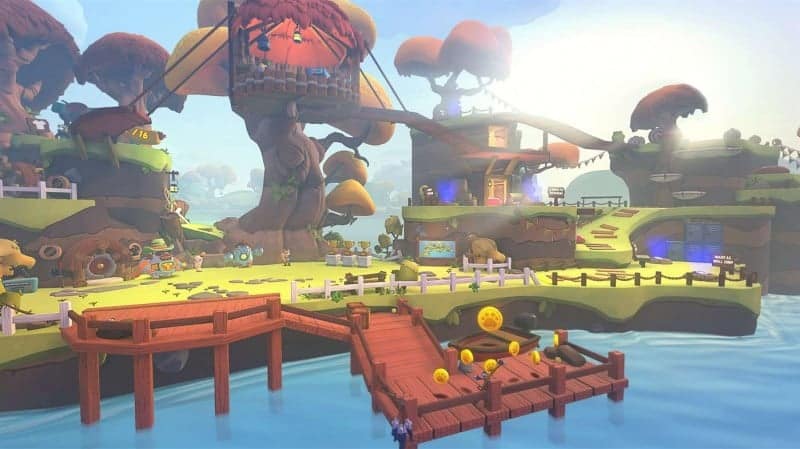 If you're wanting to purchase Super Lucky's Tale, then click here.
If you really want to feed into your nostalgia, you can buy the physical version here.
If you want to purchase the Gilly Island DLC, click here.
And if you'd like to buy the Guardian Trials DLC, click here.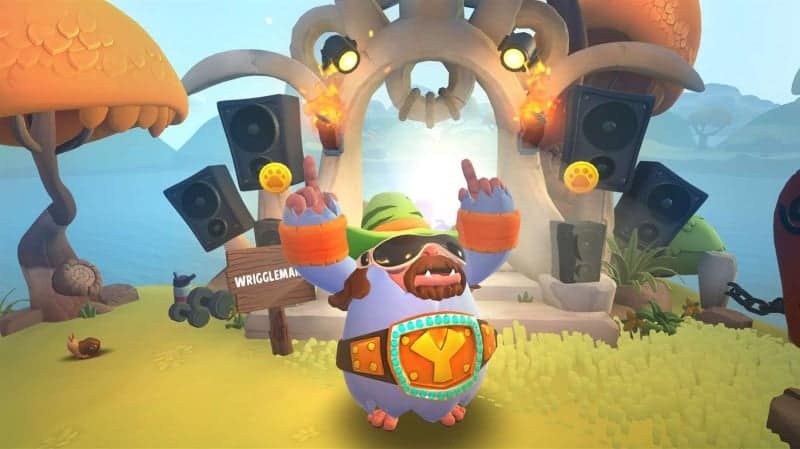 Stay tuned here on Hackinformer.com for more reviews and follow us on Twitter @Hackinformer
If you like the author's work follow him on Twitter @V1RACY and make certain to enter the weekly giveaways!