The SNES Classic is about to release tonight and a lot of people have gotten one early by coincidence or accident. Since then we have found out a lot about the SNES and it's basically the NES Classic in a different shell and a tweak OS/dashboard to run SNES games. They even have the SNES classic nand dump running on the NES classic using Hakchi2 to dump it.
So what about the SNES games/roms and more important what about the Star Fox 2 exclusive. Can it run on emulators that are around now and can it work on a flash cart to play on the original SNES?  Well, Reddit user s3phir0th115 has already tested one theory and that is can it run on the original SNES and the answer to that is, Yes it can work on the original SNES. Here what  s3phir0th115 had to say about the setup he is using.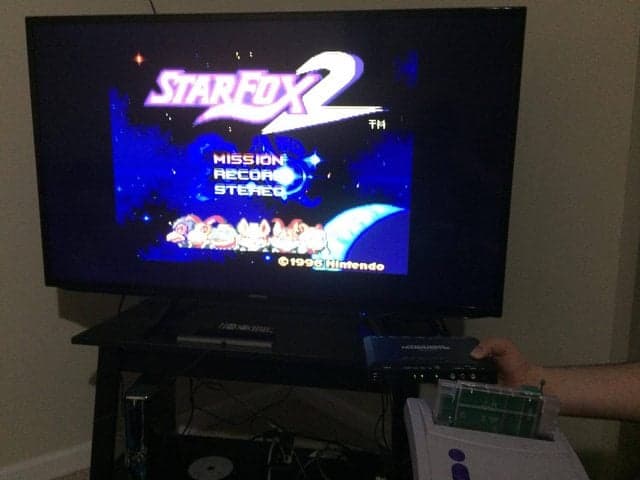 To answer questions about the setup:
It's the dev cart I posted earlier. I flashed a 27c160 EPROM with the rom extracted from a SNES Classic.
That's an RGB modded SNES Jr hooked up to a framemeister via RGB, hence the HD.
If you didn't see the other post, here's what the dev cart board looks.
It's a SuperFX 2 dev cart.
I'm not going to share the rom, I just wanted to give the good news that it does run.
Now if the rom dump of Star Fox 2 works on the SNES it will probably work on most pc emulators and maybe a few mobile ones out there too but I'm not a hundred percent that it will work properly. For SNES flash carts you'll need to make sure it's compatible to play SuperFX 2 games, just like the dev cart used in the pictures above. Once we get our hands on a SNES classic we'll be able to tell if it works on other emulators for the pc and mobile devices.