If you are a collector or in the gaming scene you might run into developer hardware/consoles once in a while and sometimes even unique hardware, like old testing machines, old unique hotel consoles that are one of the kind, or sometimes you run across developer consoles.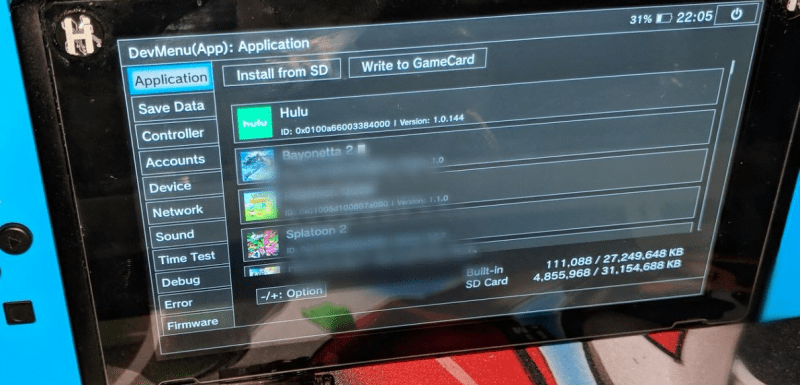 On Sunday that's exactly what happened to me I got to take a look at a Nintendo Switch developer unit. When you look the dev unit there is nothing different from a retail unit to a developer unit cosmetical, there's no special HDMI plug, USB, or anything like that, other than internal memory size.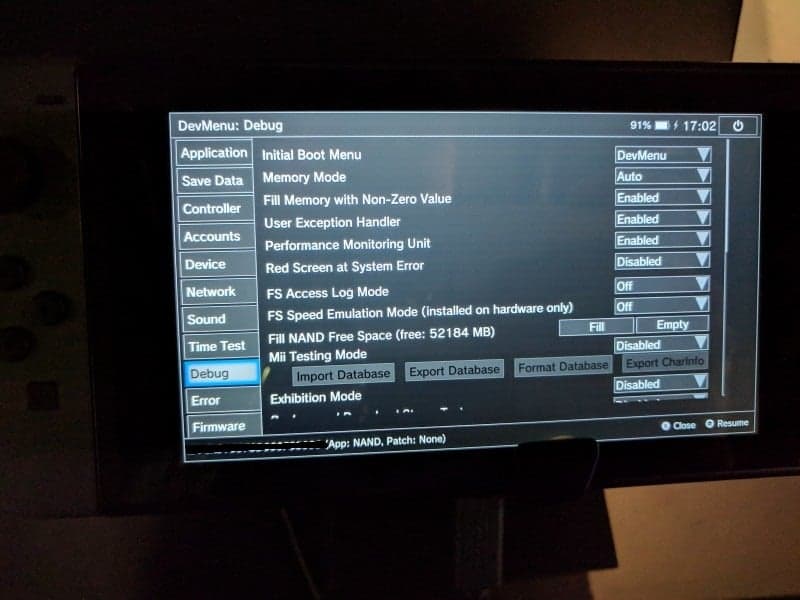 The only things that set them apart are the dev firmware, from what I can tell, by the naked eye. When you hit the home button on the Switch you go right into the dev menu, for all those extra settings that developer units have. Now let's go ahead and take a look at the dev-menus that the Nintendo Switch has. Most of the settings are self-explanatory and very easy to understand in my opinion.
In the pictures, below you can see the developer Switch has plenty of options for game companies to make their game and like I said this is just a glance at a developer unit and I hope you enjoyed it…
Nintendo Switch Dev Menu. Click on pictures to enlarge