Each and every week we have been bringing you some of the week's best new tweaks for those of you running a jailbroken phone on iOS10.This doesn't mean that the tweaks won't be compatible on lower or higher iOS (you'll probably have to do a bit of research to find out) it just means that will at least work on iOS10 and that will be our focal point for these weekly roundups.
There's still no word on a 10.3 jailbreak (other than the one that the Yalu team is hiding away) nor the impending iOS 11 jailbreak (if it is indeed going to come). You can read about that topic by clicking here. Otherwise, today's lists of tweaks are more than normal. Usually, we provide you with a list comprised of both paid and free tweaks, at a total of 8. This week we really had so many tweaks to bring up that we felt it best to simply split the articles into two. One with 7 paid tweaks and the other with 6 free tweaks. To read the other article, click here. If not, the paid tweaks are listed below!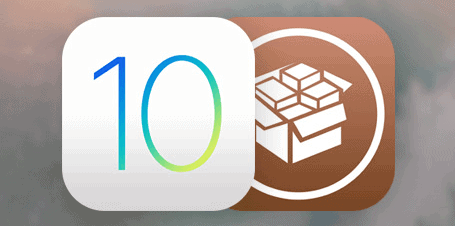 Messages++ (via BigBoss Repo/$4.99)
The first tweak of all of the paid tweaks is Messages++ which adds just loads of additional features to the stock Messages app. You can send messages within the Messages app to other apps like WhatsApp and Facebook. You can make Skype calls from within Messages. Heck, they've even added Twitter support! It's a very robust tweak that I believe is worth the asking price if you're a person that uses a lot of social networking apps.
SwitcherControls (via BigBoss Repo/$1.50)
This tweak is a much deeper one that would take a fair amount of explaining to do because the developer of it put so much into it. Yes, in the simplest of explanations it is just the Multitasking switcher and the Control Center rolled into one. But the uses and customizations are pretty limitless. The ease of use is also something that the developer could boast about. I hope that Apple steals this jailbreak tweak too in a year or so for iOS 12!
  Auto SilentMe (via BigBoss Repo/$1.99)
There are times in the lives of busy people when they look down at their phones and have meetings set up and reminders galore. With this tweak, you needn't worry any longer about your phone going off whenever you're in said meeting because it helps you out. It will automatically be synchronized with your calendar and whenever it sees something come up that your phone needs to be quiet for, it will silence the phone for you! Of course, you can choose to edit the loudness of the ringer and vibration because it doesn't have to go silent. It can always just turn the phone down or something if you're a person that can still receive calls and you simply do not anyone else to hear the ringer but you.
AlternateControls 2 (via BigBoss Repo/$1.49)
This tweak is bonkers. We always see tweaks that pop up that try to make iPhones look the same way that Samsung's Galaxy 8 look, but this takes that idea a step further. Not only will you have the look of the bottom of a Samsung phone at the bottom of your iPhone, but y0u'll have that same functionality too. The developer has now given you a Back, Home, and Multitasking button. As you can see on the picture on the right you can customize it pretty intensely. Furthermore, this could also be helpful if you do not have a functioning home button and do not want that ugly circle thing that hangs out on your screen that we have as an option from Apple.
NFCWriter (via BigBoss Repo/$3.99)
Now, I've technically already done the homework on this one. So…I'm just going to cheat and give you the link to to the full on article for NFCWriter. If you would like to read all about it, follow the link by clicking here and you will be treated with said article.
  FavoriteEmojis (via BigBoss Repo/$0.99)
So this one is for those who always curse Apple about not giving us a favorites section of the Emojis keyboard. We currently have a "most used" section, but that isn't particularly the same thing. Those are just ones that we use most recently. We want to be able to have a comprised list of the ones that are out favorite for all circumstances. In that vein, we have the tweak FavoriteEmoji. And it's just that simple, pay $0.99 and get the one small thing that Apple seems to keep forgetting to give us.
  Lysithea X (via BigBoss Repo/$0.99)
On the surface this one looks like a screen shot from iOS 11, but I swear that it is not. This tweak gives you that great iOS 11 lock screen media controls on your iOS 10 jailbroken iDevice. Furthermore, it bakes in some other features like changing the colors of the fonts and blur effects so that it looks the best with whichever background that you have for your lock screen.
If you're on iOS 10.0.x or 10.1.1 with an iPhone 7 or 7 Plus and you want instructions on how to jailbreak, click here.
If you're on iOS 10.2 with an iPhone 6 or 6 Plus and you want instructions on how to jailbreak, click here.
Stay tuned here on Hackinformer.com for all things Switch and follow us on Twitter @Hackinformer