After we covered the Splatoon 2 Headset by Hori the last time, much more Splatoon 2 accessories have been announced for the Nintendo Switch. I'm really hyped for Splatoon 2 myself but sadly I don't own a Switch yet to actually be able to play it on release. But let's have a closer look at all the new accessories. Also if you should plan on buying some of these accessories you better do it quick since Switch accessories are sold out pretty quick as I myself had to notice the hard way.
You can now buy Splatoon 2 Designed Covers for your Joypads in different Designs. You can choose between buying Silicon Covers:

Or buying Hard covers for them.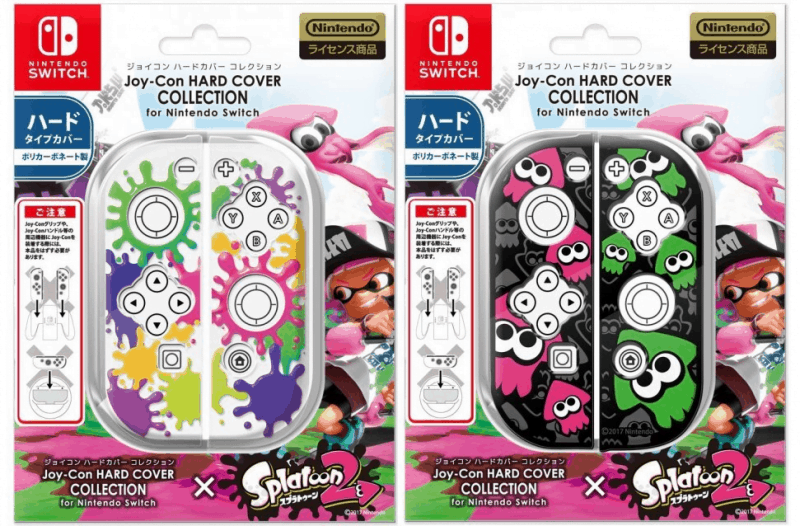 The Switch also got some really nice looking Front covers which protect the Screen while sill looking great.

There are also some nice looking quick pouches for you to put your Switch in and take it with you.
If you would like to buy any of these accessories you can find all the Links to them here at our partners Play-Asia.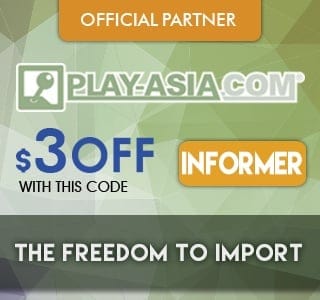 There is also a really nice looking Accessory Set for the Switch by Hori which features  a Pouch, a Card case and a Cleaning cloth all in Splatoon 2 Design


You can find this nice Accessory Set here
If you are not really a fan of all those soft pouches but rather want something a bit more solid as a case Hori also got you covered with 2 nice looking cases for your Switch.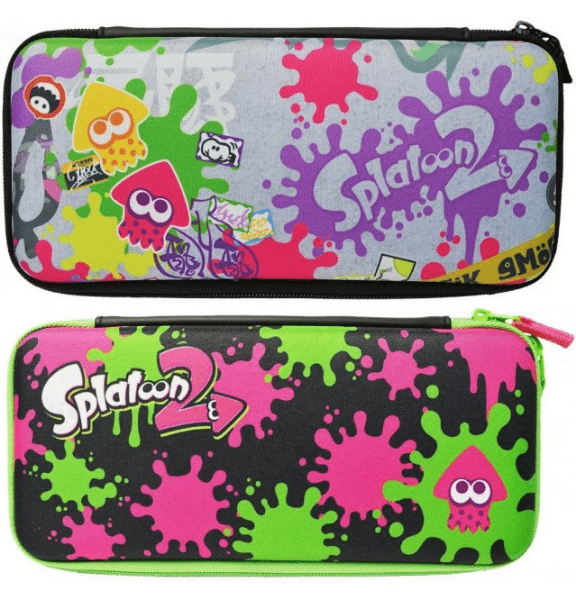 If you are planning to buy any of these 2 cool looking cases you can find the first Hardcase here and the second "Graffiti Style" here.
Splatoon 2 is really getting a lot of attention lately with all the Accessories coming up and the not so great Voice Chat idea being discussed but I'm still rather excited for it.