Hori is back at it again with their new Switch Accessories and this time it's a really cool looking and useful one if you like online gaming. It's a Headset with a remote control which is made to look like something the inklings from Splatoon would wear and I have to say they perfectly got the touch and design of the game. The Headphones are an official licensed Accessory from Nintendo and will be released alongside the Splatoon 2 launch date which is on July 21st in Japan.

As some might've known by know, Splatoon voice chat will be done through your Phone. This means that in order to use voice chat on your Switch you'll have to plug your Microphone into your Smartphone and run a special app for Voice Chat and plug the speakers of your Headphones in your Switch so that you can hear the Game sound.

You have a simple remote which allows you to adjust the Volume and turn on or turn off the Microphone and two audio cables going away from the remote. One is the Microphone which is put into your Phone and the second is put into your Switch. Then there's also the cable going from the Headphones to the remote. A bit complicated if you ask me but it's not really different then a PC Headset without USB. It's just Nintendo's design decision which makes this not as nice as it could've been. The Second thing I'm not entirely sure of is how good the Headset will fit on the Head.

I mean, sure they must've thought about that too but I don't see a lot of possibilities to adjust the Headset to your Heads size. Lastly, you can also buy this Headphones in Splatoon 2 as a Design item which is quite a nice Idea.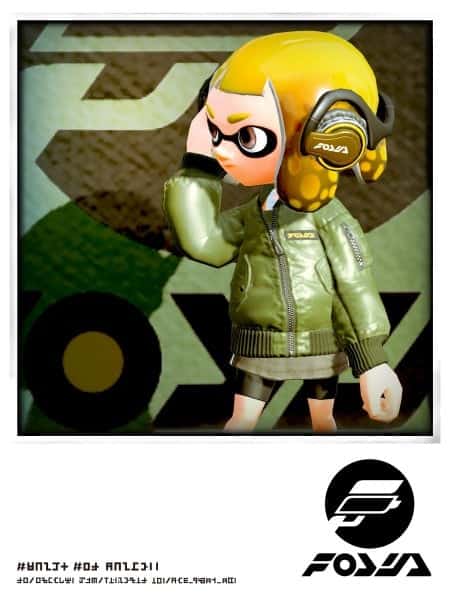 I'm actually quite curious about those headphones and like the Design decisions so I'll try to get one of these and also like the idea of these being an official Design item in Splatoon 2. I'm not really a fan of how Nintendo plans to do the Voice Chat but this doesn't lower my opinion of these Headphones. If you would like to also buy these you'll have to wait until they are available again as all the preorders are gone for now. You can sign-up to be informed though when the Headphones are back in stock again. Splatoon 2 Headset (PlayAsia)
Source: Kotaku, Hori (Twitter)