Mobile games are a fun way to pass time and some of them even have eye pleasing graphics and satisfying gameplay.
So here we are with the 'Top 7 free Android Games'
The list is in no way ordered
1. Seen
by Polychroma Games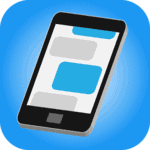 One of the most innovative games I've played in months, the idea is fresh, it simply lets you fall in love again.
What if life gave you another chance to learn to love again? Seen is an interactive story set in high school where you play as Mark Blythe, a student who fell in love with the new fellow student, Nicole Tyler. Do you have what it takes to catch her heart?
Get to know Nicole, Mike, Jake, Jenny, and Valerie. Explore various outcomes based on your decisions in a world where change is inevitable. This game features a remake of "annie96 is typing…" by Pascal Chatterjee, a creepy chat history that took Reddit and Twitter by storm.
FEATURES
• Different outcomes based on your choices
• Make your own stories with Story Maker
• Share your stories with other players
• Includes "annie96 is typing...", the creepiest chat history you'll ever play
• Realistic chat client inspired by Facebook Messenger
Seen is not just an interactive story game, it's a platform for interactive story games! Make your very own chat stories with Story Maker. The possibilities are endless. The only limit is your imagination.
2. Psebay: Gravity Moto Trials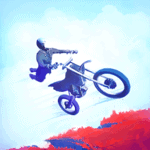 Less is more, minimalistic trial game, with a twist, literally.
Psebay is an atmospheric adventure in moto trial genre.
EXCITING GAMEPLAY WITH DYNAMIC GRAVITY
'Flying' over the hills and cliffs on a motorbike is surely compelling. But when the ground crumbles under your wheels and the world turn upside down, that's when it becomes really cool! You won't know it until you try it!
SPECIAL ATMOSPHERE AND UNIQUE SOUND
Beautiful color palette along with deep surrounding sound creates an enchanting ambiance from the first seconds of the game. Words cannot describe it – you have to feel it!
STUNNING SCENERY IN SILHOUETTE STYLE
Amazing landscapes and technological remains of a 'bygone' civilization perfectly complement the scenery and give the game a special charm. Their visual appeal inspires the players to discover new unusual places throughout the whole game.
COMFORTABLE AND EASY CONTROL
Whether you love moto trials or have never played such games doesn't matter. Playing PSEBAY is very simple. You'll quickly acquire the taste for the game once you … start playing.
Psebay is an adventure that will OVERTURN your perception of the genre.
3. Only One
Epic, top view, 8-bit, hack and slash game, test your might!
One of the best hack and slash games on mobile, Only One is an epic arena style sword fighting game where you push and kill waves of enemies off a pillar in the sky with your magical sword. You don't fight for glory, you fight to survive!
Defeat your enemies in gruelling combat or take the easy way out and push them off the pillar to their death down below. Capture enemy shields to block your opponents attacks and use your abilities in strategic and dynamic ways like deflecting fireballs back at the wizard or going in dangerously close and unleashing the whirlwind.
Gain powers and strength with a wide variety of abilities and upgrades. Hack and slash through over 90 waves and 9 bosses as you litter the tiny battlefield with bodies and blood to ultimately become the only one left standing!
★ In App purchase "Ultimate Power" unlocks the full game experience ★
☆☆ Android Game Controller Support ☆☆
★ Awesome retro pixel art graphics and music
★ Physics based sword combat with parry and shield mechanics
★ Upgrade your character over time with better stats and really cool abilities like push, freeze, bubble, inferno whirlwind and dart
★ 100 levels of soldiers, slimes, archers, wizards, loot gnomes, berserkers and mini bosses
★ Push your opponents off the pillar for easy kills and more points or strike them where they stand to get their loot
★ Ladder based leveling with checkpoints every 10 levels, score resets each time you die
★ Floating virtual joystick (can be changed to fixed in settings)
★ Endless battle mode
4. BombSquad
This game is just over-the-top and amazing, plus unbeatable multiplayer action, punch your friends, bomb your friends or might as well just throw them right off the map.
Blow up your friends in mini-games ranging from capture-the-flag to hockey! Featuring 8 players local/networked multiplayer, gratuitous explosions, advanced ragdoll face-plant physics, pirates, ninjas, barbarians, insane chefs, and more.
BombSquad supports touch screens as well as a variety of controllers so all your friends can get in on the action.
You can even use phones and tablets as controllers via the free 'BombSquad Remote' app.
Bombs away!
5. Berzerk Ball 2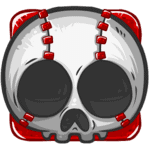 A pretty fun flash game from way back, and is as old as 2013 on Android, but still remains one of the most enjoyable games from it's genre
Berzerk Ball 2 is a unique baseball game you'll ever play! Smash the geek (the ball) with your steroid infused teammates and chase him through 3 epic stages. Unlock upgrades and items to continuously smash the geek over and over. How far can you launch him? Challenge your friends using facebook and twitter, and enjoy this action game developed by Berzerk Studio!
============================================================
Inflict pain and suffering to our Geek in twelve different manners, toss
him across the beautiful lush landscapes of Berzerk Land, beat him
senseless in various mini-games, break his spirit by unlocking brand new
attacks, share the fun and gang up on him with friends, you can even scar
him emotionally using our revolutionary make-over machine. The only limit
is our imagination.
6. A Blind Legend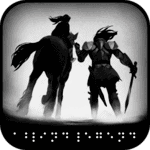 Unique, Innovative, Revolutionary. A Blind Legend offers you an immersive experience that you'll soon realize is actually a Virtual Reality game, except, you don't use your eyes at all. Let your daughter guide you through thick and thin as you fight off anyone that comes in your path to rescue your wife.
It's the first-ever mobile action-adventure game without video – where ears replace eyes!
Discover the original, innovative sensory experience of binaural 3D sound.
HEADPHONES ARE COMPULSORY!
AUDIO GAME FULLY ACCESSIBLE TO BLIND AND VISUALLY IMPAIRED PEOPLE
Your eyes will be of no help.
So close them, sharpen your hearing and your blade…
And embark on an epic, perilous rite of passage.
How do you play? 
Put on your headphones and use your smartphone's touchscreen like a joystick:
– to move around freely;
– to fight using your sword;
– to defend yourself and protect yourself with your shield during epic fights;
– to repel your enemies and perform combos!
Live the adventures of Edward Blake, the famous blind knight! Guided by your daughter Louise, you must find your way and avoid the many traps that lie in store in the High Castle Kingdom while confronting dangerous enemies!
This serious game is fully accessible to visually impaired people and is aimed at anyone who's eager for an original, immersive sensory experience through a ground-breaking video game. And because the player is the character, it will help raise public awareness of this kind of disability.
It is free to download and was co-created thanks to support from a community of fans who helped with the crowdfunding campaign (www.ulule.com/a-blind-legend) and in a co-production with France Culture, a Radio France station.
This hack-and-slash game, with a heroic-fantasy flavor, harnesses the innovative technology of binaural sound, which delivers a gripping 3D soundscape and brings characters and actions vividly to life around the player – as if they were actually in the game!
7. Vainglory
Vainglory, one of my most favorite games ever, it's been a year since I've started playing and I still play it almost every single day. It's a different take on an MOBA, with a touchscreen, also simplicity is Vainglory's focus so for people who still haven't been able to step into either DOTA 2 or LoL, this is one of the best ways to start because I know how tough just the item menus can get in LoL. It stands as one of the most immersive and addicting multiplayer games on mobile platforms.
Welcome to the Halcyon Fold. Here, magic clashes with technology, alliances forge in the heat of combat and cunning strategy to win the day. But no one fights alone. Join with friends in free-to-play, 3-vs-3 multiplayer arena battles. Choose from an ever-growing roster of 25+ heroes as you battle to destroy the enemy Vain crystal. Here, you're rewarded for skill and teamwork — not for spending the most money. Fight with allies in real-time, level up your hero and unleash devastating attacks on your foes. Connect and communicate with a deep and active community of streamers and players. And find the game mode that's most fun for you — from quick 7-minute Battle Royales to competitive 25-minute throwdowns. This is the world of Vainglory.
Features:
– Casual fun for all and skill-driven Ranked play
– Ever-growing roster of 25+ heroes to unlock and master
– Collect cards to unlock hero skins & collect "Sunlight" for exclusive rewards.
– Precision touchscreen controls built for the mobile platform
– Stunning world with ultra-high fidelity graphics
– Deep strategy and replayability
– Real-time play with and against bots or live players
– Party up with friends or watch matches in spectator mode.
– Powered by E.V.I.L. engine (60 FPS, sub-30ms control responsiveness)
– Deep and active community on Twitter, Twitch, and Reddit
So this was all for the Top Seven Free Android Games.
Hoping you enjoyed the post.
Stay tuned for more and as always enjoy your tech to the fullest.
Demolasher36, signing out for now.