With the awesome release of HENkaku  this morning, we keep getting asked how to install a VHBL bubble?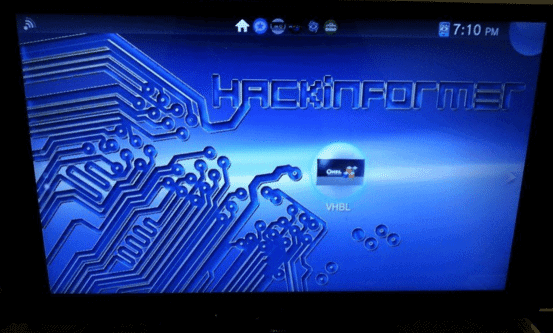 Well I come today with just the answer for that and a bit of a guide on how to make this happen
First, you will need to have HENkaku installed, PSP demo/full game for your base game (I'm using Fieldrunners),FTP on your PC (FileZilla is free and works well), and the files right here!
Mirror: VHBL_pboot_unrestricted.zip
Ok lets just right into this, shall we?
Make sure you have HENkaku booted.
Go download  and install your PSP demo/game.
Load up molecular Shell, hit select or use your FTP bubble you may already have installed.
Connect to your PS Vita/PSTV with FTP.
Put pboot.pbp  (that came in the .rar you got from the beginning) in ux0:pspemu/PSP/GAME/xx/ replace xx with your game name. (If you don't know the game folder ID look here for minis).
Put the folder VHBL01234 in ux0:pspemu/PSP/SAVEDATA (So it looks like this: ux0:pspemu/PSP/SAVEDATA/VHBL01234).  Note: You can also transfer the vhbl01234 game save with cma or qcma on the pc, just place it in the psavedata folder on you pc. It's were cma or qcma keeps all your files for the vita or pstv.
Reboot into recovery (just hold right trigger and home as yo press power till the list with rebuild shows up), rebuild db's, and that's it you will see your new bubble in your live area!!!
Now to install homebrew in VHBL all you need to do is grab this Master Pack.
Place the INSTALL.ZIP of the emu you want in the ux0:/pspemu/PSP/SAVEDATA
Then  go to the SAVEDATA folder from within your newly installed VHBL bubble and follow the on-screen instructions.
There you have it you now have an emu installed, now you can add roms with your FTP in the emu folder found inside your VHBL folder or with molecule shell!!!
Also, demo's you can use are petz saddle club, Loco Midnight Carnival (if you have a ps3 to get it in your download list)  for the US and Ape Quest for the EU. Any other PSP game, mini or demo will work for this method on the PSVita or PSTV.
Here are some easy to install emultors homebrew for vhbl and how to install them.