The other day a rumor/post started over at psxhax and even I reported on it but like I said in my post take it with a pinch of salt as most likely to be fake like any of the other fake sites out there. When the rumor started to snowball (mean grow bigger) the site got hack and then they redid the whole site and put up a load of crap of why is won't happen, bahbahbah..which I'm not going to mention.
What broke the camel's back, among other things is now they put up some type of downgrade kit, which we know that all those things are fake. So it's just another one of those internet scams sites, looking to make a quick buck.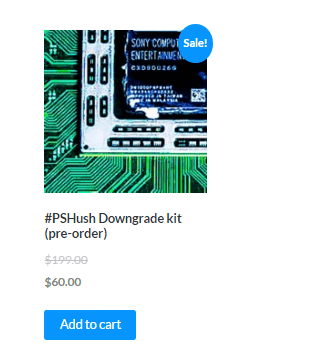 What your take on sites like this, that try to scam the users out there? Do you think they deserve to get scammed by sites like this for not doing any research into PS4 hacking? Let us know in the comments below.