So, while on the plane home from such a journey and fun experience at E3, I stumbled across some information you might want to hear! Since the W3D is under way, I said to myself… It is time to hunt for a Sega Saturn emulator again.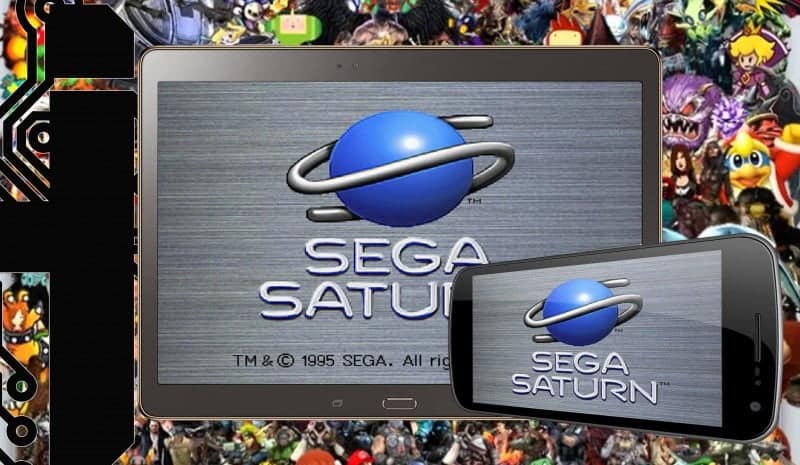 This time, on android. Now we've tested Yabause and SaturnEmu in the past, and let's say it! They were terrible. The work done at the time was incomplete and the roms barely worked. If they did, they would lag like the dolphin emulator.
My hunt began and to my surprise I found the guys working on Yabause emulator once again. This time, it's nearly ready for most games. Now, Sega Satrun was a bit ahead of the playstation one due to its engine it used. It was the first gaming console to use cartridges to unlock region locks. Due to this the Saturn needed much power for its engine and most games. Games like guardian heroes and dragon force used engines like Dynamic Sound. Putting it in your CD player could bust up your tweeters goodbye. This is what makes the Saturn, DreamCast and Playstation 2 extremely hard to emulate along with the engines within a game.
Now, games I have tried on Yabause thus far!
Sonic Jam (complete)
Dragon Force (complete)
Shining Force platinum (NO)
Shining force 3 separate disk (just disk 1)
Guardian Heroes (boots intro but not game)
Daytona Usa (no)
Virtual Fighters (no)
Panzer Dragoon (yes, all the way to the credit)
Panzer Dragoon saga (yes)
I haven't been able to play with it all the way but you need all four bios for it to work. These bios are Us, EU, Jap, Jap 1.5. These will allow you access games constantly. As we continue our search for roms, we will continue to test them and look for updates.
Sega Saturn Yabause Emulator for android is found here: http://forums.yabause.org/index.php?topic=1323.msg13581#msg13581
Bios can be found at emuparadise
Please know this is still a work in progress and that this is the closest they've come to finishing this emulator to full working standards. I'm happy that I have it and I can play some classics again.