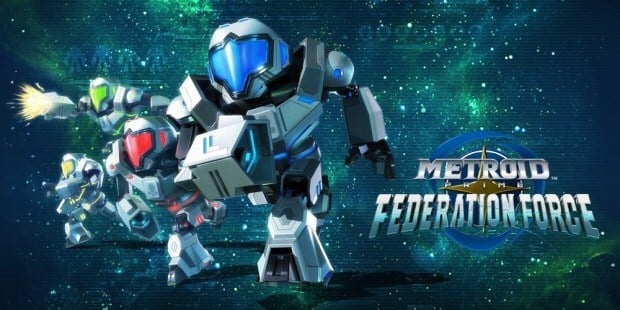 Nintendo left a bad taste yet again when they announced so little so fast. Among the titles that was mentioned was Metroid Prime Federation Force. The game is a spin off to the Metroid series that started the craze on the GameCube counsel. While those seemed serious and amazing, this spin off seems like a cheap knock off of Halo. After the presentation, fans erupted online that they began a petition to cancel Meteoid Prime Federation Force.
The petition was started by Gilbert Manzanarez, a fan of the metroid series, his petition states (and I quote)
"Metroid Prime: Federation Force was announced at the Nintendo digital event on June 16, 2015. For almost a decade, long time Nintendo fans have been waiting for a true Metroid game. Metroid is one of Nintendo's most beloved and respected franchises spanning almost 30 years of legacy. The foundations of isolation, atmosphere and exploration in unknown planets are what made Metroid great. With the release of the Wii U and its greater technological capabilities thousands of fans were expecting a new and improved Metroid game.
What we got however is a disgrace of a game with the name "Metroid" slapped on the title. It has no elements at all of what Metroid is about and its a disrespectful manner to old and new fans of the series of showing them that the Metroid franchise is not dead afterall. This is not the Metroid we asked Nintendo to make. We should let Nintendo know what we really think of the game and make them actually LISTEN to their fans for once. Help us stop this atrocity of a game from bearing the beloved Metroid franchise name and make Nintendo halt production on it."
With 4,000 signatures and a build up rising against the game, it is possible that nintendo could cancel the game in certain countries. We will wait and see. To see the MP Federation Force trailer, click on this link here.