Today Sony announced an upcoming PlayStation Vita & PlayStation TV firmware update, 3.51, which will improve system stability and patch some exploits.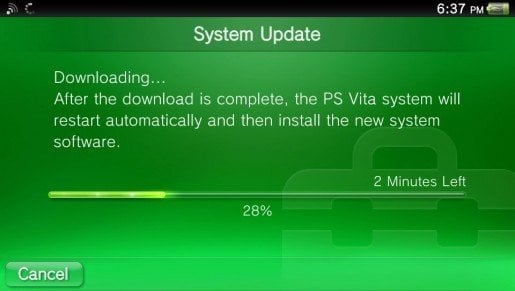 First, let's have a look at the "official" side of firmware 3.50. Latest PS Vita firmware, which was released in March, was quite a big one. Apart from obligatory attempts to fix savedata exploits and custom bubbles (this part was actually successfully done), it also enabled streaming in 60 FPS while using PS4 Remote Play, added "Accessibility" settings (zooming, inverting colors,etc), removed Maps, unlocked 30% more memory for games, etc. Click here to see a changelog.
Next are hacking-related things. Two new savedata exploits were announced and later made public – World Of Pool/Pool Hall Pro (the first exploit requiring 2 devices to be triggered) and Ape Escape: On the Loose. The interesting thing is that Ape Escape still hasn't been removed from the PlayStation Store, even though it's already been out for a month. If you don't know what you can do on your firmware (not just 3.50), check out our guide.
Also, Qwikrazor released TN-V11 for firmwares 3.18 and 3.36, which caused another scene drama involving him and Total_Noob.
And as I've already said, a custom bubble method from Major_Tom and mr.gas was patched and no longer functions on firmwares above 3.36.
Latest and probably biggest hacking announcement for FW 3.50 occured this week when YifanLu recommended everyone to set up the developer assistant on their PS Vitas, which brought back the memories of his UVLoader along with the hope for a possible native hack.
That was hacking on FW 3.50. Guess what? Today Playstation Europe announced a new PS Vita and PS TV firmware 3.51 "that will improve stability." It's obvious that it's mainly aimed on PSM hack but both savedata exploits will surely be patched as well.
PS Vita and PlayStation TV system update 3.51 is coming soon. It's a minor update that will improve stability.

— PlayStation Europe (@PlayStationEU) May 13, 2015
Everyone expects great things from FW 3.51.
psvita 3.51 more free RAM :D:D:D:D what I will do this much free RAM :D:D

— xmax katsu (@xmaxkatsu) May 13, 2015
I don't recommend you to update immediately. Firmware 3.50 is bad hacking-wise (except for Yifan's PSM thingy) and 3.51 will be even worse.
That's all for today. We will keep you informed. See you next time.