In late 2022, a solid RPG was released that may have been missed with all of the smash titles that came out. We had the opportunity to cover it, and after a month of its release, I can confidently say this is a MUST-PLAY RPG. Chained Echoes was a surprise launch for many of us on the site, and others who did not have it on their radar. After spending ample time with it, here is our review of one of the best RPGs of 2022.
Chained Echoes
Release date

:

December 8, 2022

Platforms

:

 

Nintendo Switch (reviewed), PlayStation 5, PlayStation 4, Xbox One, Steam (reviewed)

Developer

:

 

Matthias Linda

Publisher

:

 

Deck13

Genres

:

 

Role-playing, Indie, Adventure
*Special thanks to PR hound for providing a Steam and Nintendo switch review key*
Intro/Story:
From the official website:
A classic 2D RPG with Swords, Magic and … Mechs.

Take up your sword, channel your magic or board your Mech as you follow a group of heroes on their journey through the war-ridden land of Valandis.

Fast-Paced & Turn Based Battles

… don't necessarily contradict each other. No random encounters. Battles take place directly where you engaged the enemy. Give your character an order and he executes it immediately.  No waiting involved.

Which Path Will You Walk?

Valandis has been at war for several generations, manipulated by foolish tyrants. Can you put history back into the hands of man? Your choices will impact the fate of Valandis and its citizens.

Stand Tall and Shake the Heavens

Sometimes your enemies will escape into the sky. What else to do than boarding your Mechs and burn them to ashes using your Laser Beam? You can freely switch between battling by foot or with your Mechs.

There is a Cave Behind the Waterfall

Of course there is. And much more! The lands of CHAINED ECHOES are diverse and highly intertwined. You can explore by foot, with the high speed of your mech or by calling your very own airship.

Back to the Roots!

You'll find everything a RPG lover's heart needs. A complex equipment and skill system, stats, loot, sidequests, big towns, dangerous dungeons and since this is a classic JRPG styled game a whole lot of minigames.
From the start of Chained Echoes, the game grabs you immediately with action and keeps the player invested. The story is an immersive one, that is told very well through the player's journey. It has that very classic RPG feel in terms of the story, with a modernized approach, and that shows within the pacing of the story. it is a well-written, well-delivered story.
Chained Echoes delivers in terms of the story, but let's take a look at the gameplay section.
Gameplay:
Gameplay in Chained Echoes is solid. New mechanics are taught to the players when appropriate. Additionally, all the controls are easily accessible by just pausing the game. Exploration is like a standard RPG, which is to explore the area, find stuff, do side quests, battle, and do the story. Additionally, there are no random battles, so each battle can be avoided if needed.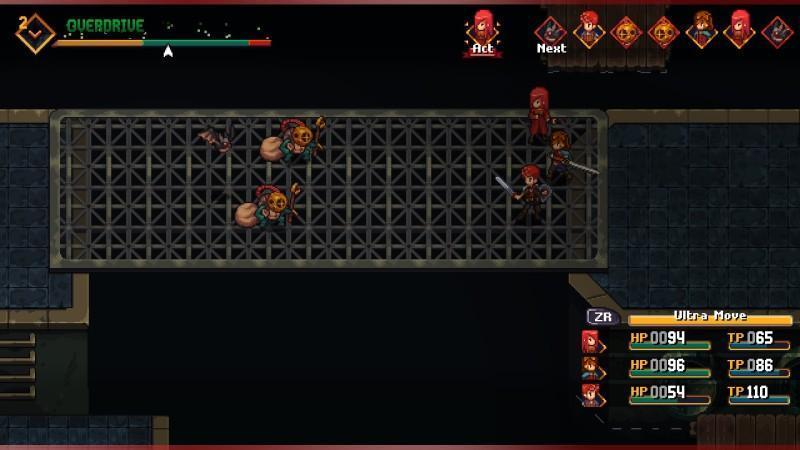 A mechanic that I noticed in this game that is not in many other RPGs is the overdrive mechanic. This is similar to a risk/reward system. When the meter is in an optimal zone, it's easier to do more critical attacks, build up the super move quicker and have the battle more in the player's favor. However, in contrast, if the meter is below or above the optimal level, it would put a disadvantage for the player. Enemies can do more damage, players can get staggered easier, and much more deficits can be delivered.
Audio and Visual:
Visually, Chained Echoes looks the same across all platforms no matter what it is played on.
Audio-wise, this is the same, there is no voice-over, but the soundtrack of the game is fantastic.
Fun Factor: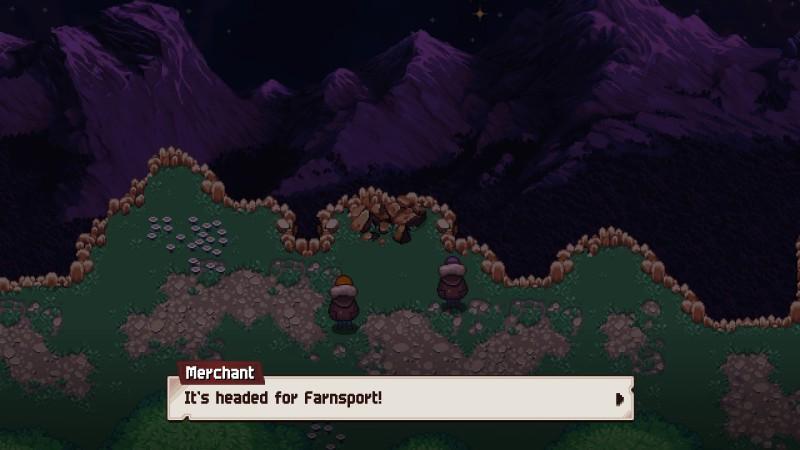 I am a huge RPG genre fan. RPGs drop players in a new world and tell a wonderful story. It can also be used as an escape from reality. Chained Echoes has zero issues doing this. It is fun through and through for an RPG and a game in general. Indie games are also not my thing so I was pleasantly surprised playing this game and will be giving indie games much more opportunities thanks to Chained Echoes.
Wrap-up/conclusion:
Chained Echoes was honestly my surprise game of 2022 that ended up on my top 10 list releases of 2022 for how well the game was done. Do not get me wrong, 2022 had so many great games, and it's just a shame this came out at the year because it was missed by so many people and was not on many GOTY lists as a result too. However, Chained Echoes is here now and I highly recommend anyone who is a fan of RPGs to play this game. It is currently on game pass as well, so if you have game pass, there is no excuse to pass this up.
Until next time, Mgs2master2 out!
*Special thanks to PR hound for providing a Steam and Nintendo switch review key*