Another year of Planet Comicon has come and we have the coverage to prove it. But I set out to do something different with it this time. I wanted to discuss whether or not I think it would be something that I would make the trip for if I still lived in another state. Would I put up the money to travel and find lodging for Planet Comicon? Because, if it isn't worth it, wouldn't you like to know? So I'm putting everything I know about Planet Comicon 2022 on the table. Let's do it.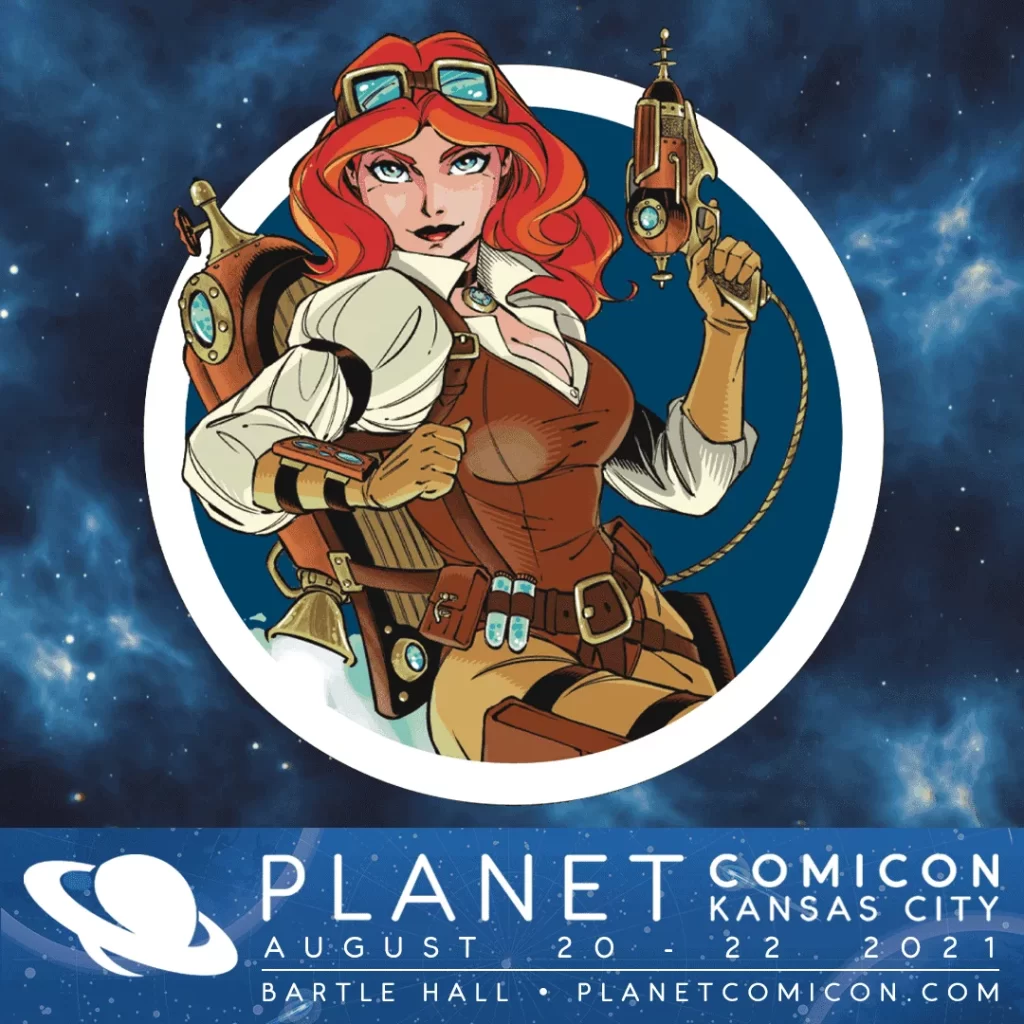 Walkthrough Video.
Guests.
There were dozens of guests present at the event. Some canceled and it seemed to be the ones that people were most excited for. However, I saw the fans lined up with love and adoration for them!
Now, I didn't have time to hang out in the celebrity area. So for the sake of this article, I just went back into the Planet Comicon app and counted how many celebrity guests there were. A grand total of 35 guests came!
There were also creators, because realistically, some people gravitate more to them than actors. There were even more of them present than the actors! I may have botched the count, but it is still somewhere around 75 guests. Planet Comicon defines creators group as artists, authors, crafters, and more. And let's not forget all of the cosplay guests and booths too. Planet Comicon really had a lot just from actors and creators alone.
Panels.
The panels were no different. There were lots of them and they vary in discussion topics. I think I got the count for panels closer to correct. I counted 107 separate panels. There were panels with celebrities that are basically just hour Q&As. You'll usually see a host ask questions of the guest, then it's opened up to the audience.
Outside of that, the other panels don't necessarily follow the same structure. They can be placed into different categories. Cosplay, trivia, historical, games, podcasts, esports, gaming, comics, and specific fandoms. What I hope you take away from this assessment is what I took away from the weekend. It's impossible to do it all, but you don't want to miss out on it all.
Cosplay Competition.
It's hard to put into words what a cosplay competition can me to the cosplayer and the audience. It's fun competition, but it all seems to be mutual respect. The audience almost always packs the house and it's the largest room Planet Comicon has to offer.
It's serious to the point that the everything else shuts down. So you either attend the event or head home. Most don't dare miss out on the event. This year was no different however, I had to watch the giant screen showing the competitors so I could see the details. My vantage point wasn't great. If you do visit Kansas City just for Planet Comicon, don't miss out on this tremendous event and arrive to the line early.
Activities.
There were a metric ton of activities to jump into. This happens every year, but this year felt special. Everywhere I looked people were having a blast and there wasn't a single activity abandoned. This ranged from the aforementioned signings and craft booths to classes to a gaming room to Unified ran console tournaments, to pinball and arcade tournaments.
You'll find so much more scattered about. There are raffles, photo ops with celebrities, photo ops for cosplayers, activations at booths, VR, food samples, drink samples, and so much more that I know I'm forgetting. This year was so robust with secondary activities that I was having a blast observing people have fun.
Amenities.
I do want to take a moment to list for you the extra amenities that I found. There are more listed on the website, but I want to focus on the obvious. First, there was not only booths with food, there was also food vendors inside and out. The outdoors ones were all food trucks. I appreciate the variety of food that was available. It's a bit more expensive than leaving the con to go eat. But it's worth it so you don't have to walk to your car, drive away, find a place to eat, drive back and park again.
They were kind enough to include lockers for rent this year. I was taken aback by the lockers upon seeing them. Not because they were there, I knew they would be. It was due to the sheer quantity and having them on more than one level of the building for convenience sake.
The restrooms are plenty and they're continuously cleaned. From what I've heard, the women's restroom has female amenities. There is a dedicated first aid and health area. For children who may be too small or still just overwhelmed by the con, there is the 'Planet Kids' room. I would also say that having various maps is an amenity for most (more on that later). The same goes for scheduling, having it all mapped out complete with an additional app is great.
There is plenty of quality parking all within walking distance of the convention center. Not only is their close paid parking and free parking, but you can reserve parking far in advance. This is what I did so I didn't have to worry about showing up late. But really, once I realized there is plenty of time for everything I wanted to see, I relaxed.
Which is a nice transition to the best amenity of all, time. There was plenty of time to do what I wanted. Families with different interests may want to split up to see it all. So, there was a pre-con countdown event on Thursday and Friday's hours were 1PM-8PM. Saturday is 10AM-9PM, not counting the after party. And finally, Sunday is 10AM-5PM.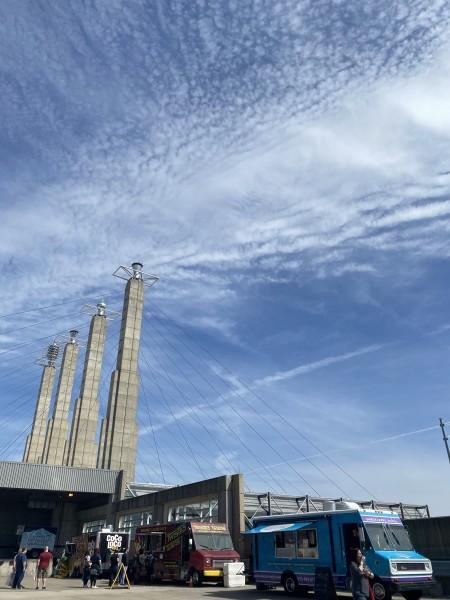 Downsides.
They need to fix the navigation system in the vendor hall. I see that there are aisle numbers, for sure. My complaint is that even on streets, you list the intersecting street name. They should have aisle numbers still, but the other directions could be letters or something fun like honorary street names of celebrities who have passed away. We should be able to text an exact location, "You should come to this booth at 3200 aisle, Mel Blanc row." or "Meet me at row J, aisle 3200". I really like this idea for myself, not everyone has a good memory and wants to not feel lost or overwhelmed. I continually felt bummed that I couldn't remember booth locations and got turned around too often.
Let's talk about the Kansas City Convention Center security, shall we? They're not employed by Planet Comicon, they're employed by the convention center itself. They're part of the package and while most are nice, there are a stand out few that are jaded and confrontational for no good reason. I'll tell my story as fast as I can (you can skip reading this if you just want the jist of it in the final thoughts section below it).
I received a press pass, I was told by the man who issued it, I can go in at 12:30 on Friday. This allots press to get coverage, talk with booths, etc., before the place is overrun with attendees. Since I arrived at 11, I had to wait. Patiently, I stood by and at 12:30, the volunteer gave me the go ahead to go up the escalator. I walked 30 feet and told the security people that it was 12:30 and that I was given the go ahead. That was my undoing apparently. They both started saying "No, sorry." and "Huh uh!" in unison, citing that until they get a call on the walkies, nobody is allowed up except vendors and staff.
So I took my walk of shame back to where I was. The volunteer noticed me and said I could go ahead, I told her what happened, she rolled her eyes and told me the whole point of me going early is to do work. I agreed with her and she told me she'd get someone to help. She called over another volunteer, this one had a walkie talkie. While they discussed me, the man who issued me the press pass originally was guiding 2 others who clearly were not staff to the escalator. The security guards let them go up. This was less than 60 seconds after they told me no.
The man with the walkie also rolled his eyes and said, "here, I'll help you, follow me". I followed him, he told them the exact same things, they snottily replied "Yeah we know, we just let some go up". I thanked them anyway. And within 10 seconds of me going up, they started yelling at an employee who just went up. I accidentally got it on camera as I tried to film my entrance to the event. Each year I have some kind of run in with security and I wish I didn't have to. Or at least I wish they used their powers for good.
Final Thoughts.
I saw people lamenting online that they were no longer coming after seeing Cassandra Peterson and Kevin Conroy no longer appearing. As I read those comments, I felt like I needed to agree, especially because last year's event was not fun. But after this year, I disagree immensely. I think that Planet Comicon is coming back in full swing and doing better than they had previously. This felt like the anniversary that we never got to celebrate due to the pandemic.
I do, indeed, find that I would travel to Planet Comicon each year if they were as good as this year. There is still room to improve for sure. I want to see them regulate the KCCC security better since they seem to be unbridled and act as though they want to complicate everything. The Planet Comicon volunteers nearby should be able to report the security if they hear or get word of security's transgressions. Surely there must be a way to rein in their actions, even though nobody can likely keep them from being so jaded.
So that's really it. Most of you will not even have a run in with security and you'll have a great time. But before that, you'll have a chance to reserve parking. Then you can use an app to organize your entire con to your liking. You'll find food to keep you there longer. And best of all you'll find so many pockets of sporadic fun not listed on the app to put a smile on your face.
I hope to see you next year!