Since the release of the new 9.00 jailbreak for the PS4, there's have been a few new tools released to make it easier to convert games into fPKGs. The latest is the Sega Saturn with the release of Saturn-FPKG. This tool makes converting a Sega Saturn game into an fPKG super easy and it's all thanks to this program Jabu coded.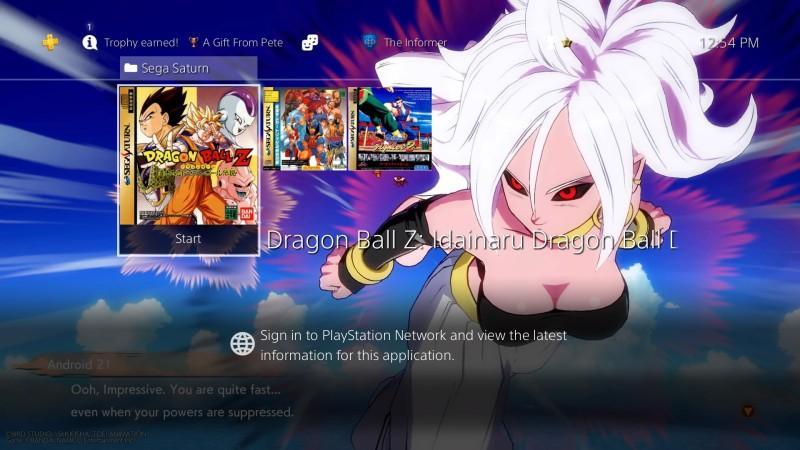 How to convert Sega Saturn games into FPKG.
First, download Saturn-FPKG below and unzip it.
Open up the Saturn-FPKG folder it just made from unzipping it and double click on SATURN-FPKG.exe and the program will open up. Next, you will need to select a game backup image and they have to be in a cue/bin file format.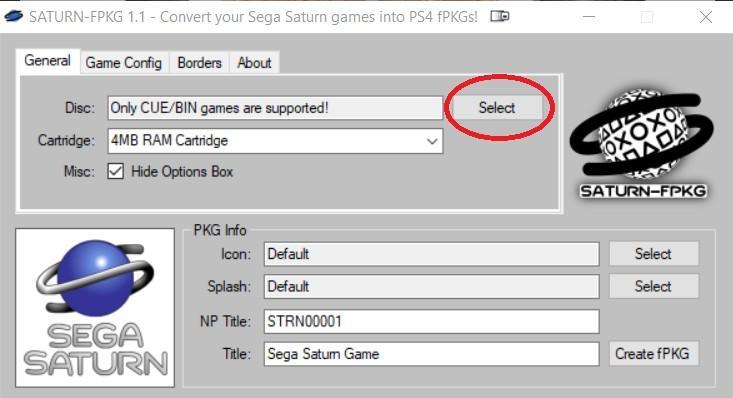 Now that you selected the Cue file, the next thing to do is customize the setting to change the icon, the ram cartridge (if the game needs it like Xmen vs Streetfighter), the game title, splash screen, and even the borders can be customized. In the Game Config tab leave it set to default, you can use the other setting but I don't like widescreen (stretched), so I leave them unchecked.
Once done customizing the setting, go to PKG info. Then to NP Title and make sure it changes every time you convert a game because if it is left the same the new fpkg will overwrite the last Saturn game that was installed. To make sure that doesn't happen you can always change it manually every time you convert a game.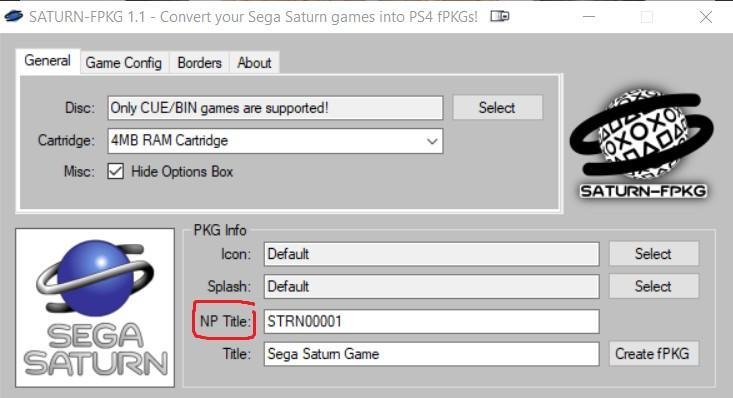 Next click "Create fPKG" and choose the directory you want it in. (preferably the USB HDD you use to install pkg's) The last thing to do is install the new Sega Saturn fPKG you created and start playing your favorite Sega Saturn game on the PS4.