There have been lots of old school enthusiasts who have tried to get the best image out of their favorite old school consoles while playing on their modern TV, and there are others who are just die-hard crt fans and will frown on playing their old school systems on a modern Tv. I have to admit playing these systems on a non-crt will make the graphics look horrible and let's face it these systems were never made to be played on a 4k tv or a led screen.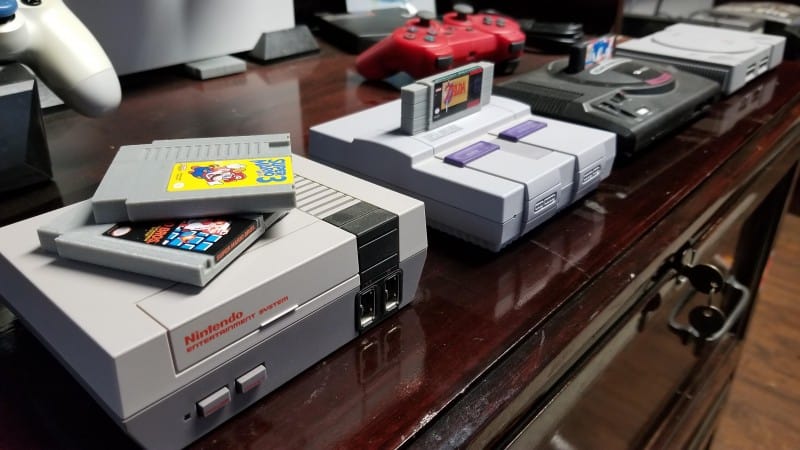 Upscaler boxes for consoles have hit the market in a big way, and there are a lot of devices that can make your old school consoles look great on a modern-day display. Some of these devices just to name a few are great to use such as the frameister which costs around $400 (ouch) but is pack with tons of features, OSSC which is affordable and a Fan favorite and the Retrotink pro 2x. But among these devices, the most affordable out of these and will give you a great experience as well is the Retrotink pro 2x, price at around $129.99!!
I was for a while breaking my head on how to get the best image out of my Retro consoles while playing on my modern 4k LG TV. Mike chi, who is the developer of the Retrotink pro 2x have become very popular with his device and a lot of YouTubers such as madpixel, Retrorgb and metaljesusrocks had nothing but great things to say about the device. After looking at countless videos and setups I was convinced and ready to invest in the Retrotink pro 2x! I purchased it on Amazon and since there have been delays with their deliveries due to covid19, it took about two weeks for it to get to me but it was well worth the wait.
It finally came in the mail and I was ready to test it out on my three favorite old school consoles, the Playstation 2, the Sega Saturn, and the N64. Now mind you this device can be used on any old school console that you have but I chose to test it on these three in particular. Here below is a brief rundown of the features of the device.
Professional injection-molded enclosure
Inputs: Component, S-video, Composite (shared with the green jack)
Output: Digital Video
Automatic format detection: NTSC, PAL, PAL-60, PAL-M*, NTSC-443* and SECAM*
SCANLINE mode
Adjustable comb filtering for Retro (notch) and Video (2-D comb)
USB firmware upgrade capability – no special tools needed
Note: includes a micro-USB cord for power. Due to the many different types of plugs, we don't include an AC adaptor. The 2X uses an advanced power supply filtering circuit and is tolerant of virtually any USB source. Best would be the port on your TV or display if you have one.
The Retrotink Pro 2x came in a little pouch along with a USB cable to power the device along with instructions, no adapter was included but you can use the USB port that's on your tv to power it up. The inputs on the device include Component, Composite ( shared with the green input), and S-video. You will also notice a little button on the side of the device that will let you select the input you are using and a sensor will light up indicating which input you are currently using. Yellow is for composite, Green is for Component and white Is for S-video.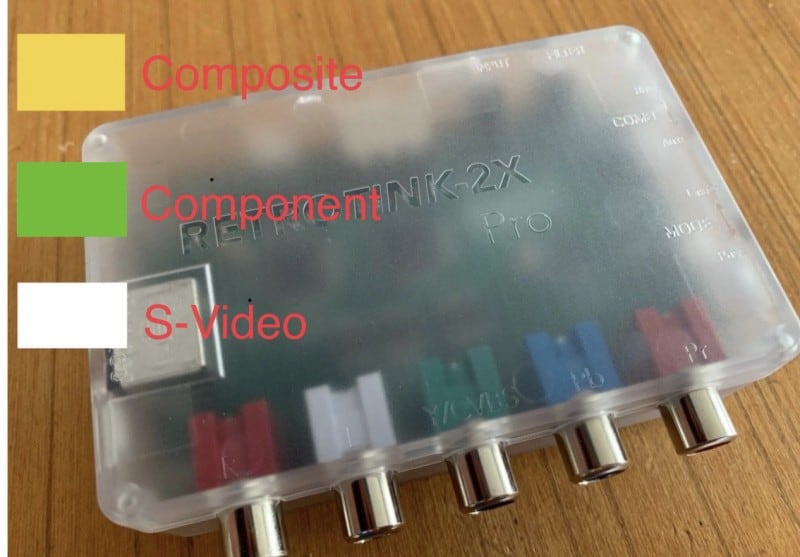 There are also three smoothing options to choose from for those pesky jagged edges but I prefer to only use this for the Saturn since it works the best out of the three, there is also the scan line feature that will give you that crt feel but I decided not to use that feature but it's there if you choose to. Now you probably asking yourself, is there lag when using this device? The answer to that question is ZERO LAG!! I was playing Fighting games like X-men vs street fighter for Sega Saturn and I notice no lag! Very impressive indeed! I picked up some very good quality component cables for my Sega Saturn and PS2 that I used on the Retrotink Pro 2x. I will have a link down below on which ones I used, for the N64 I was only able to use composites- You can also use composites, components, and S-video. Once they're connected you will then use an HDMI cord Coming from the retrotink via to your display.
Below are the systems that I tested it with: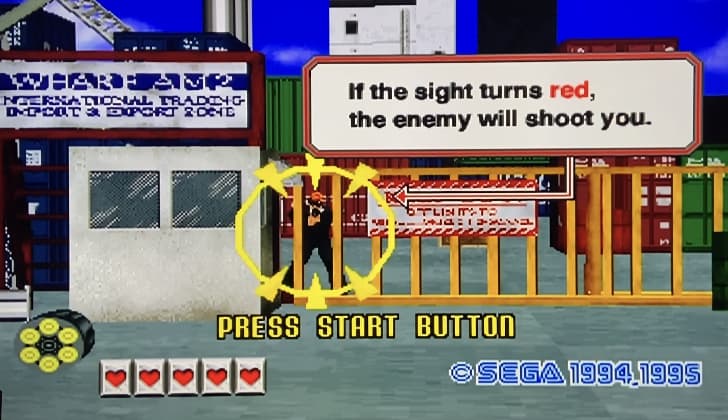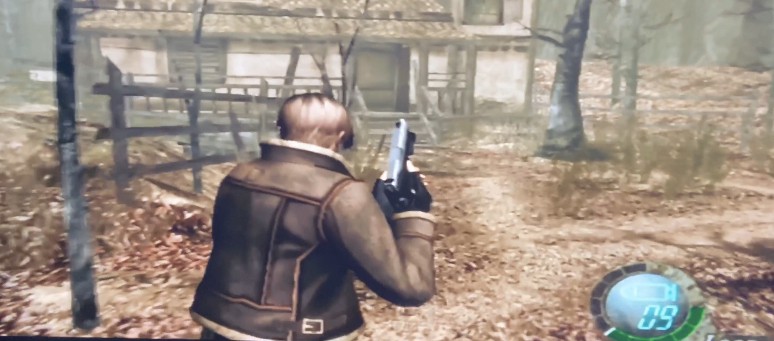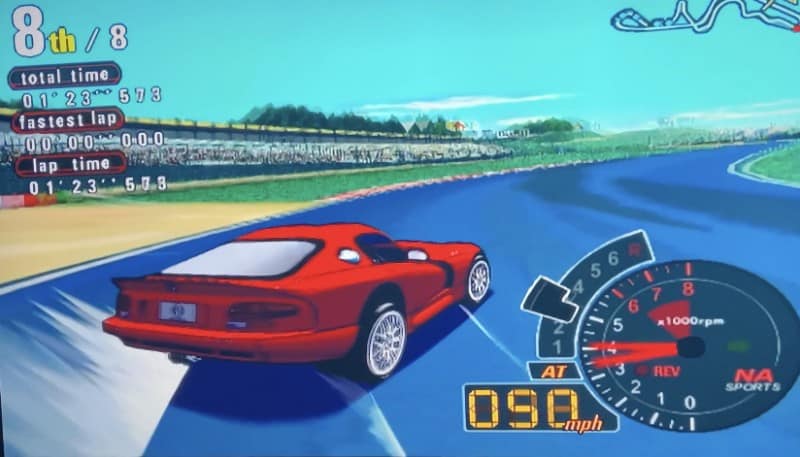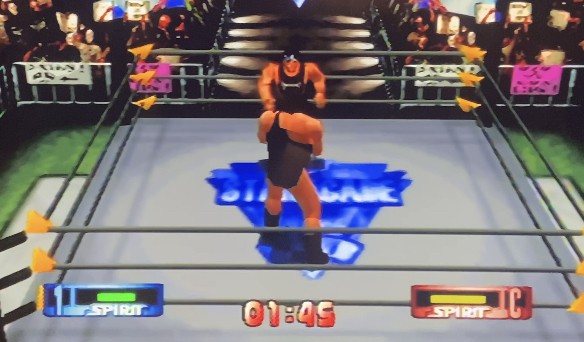 So as you can see from these screenshots, this device can really bring out the best in your old school systems. By the way, I am playing these Consoles on my 4k 75 inch LG and the results are phenomenal!! For The Sega Saturn, I used the smooth feature and it looks great and works with a lot of Sega Saturn games so I will be leaving that setting on for my Sega Saturn setup. As for Playstation 2, it didn't take to the smoothing very well and works well with certain games but I decided to leave the smoothing off and as you can see it looks very good without it👍. As for the Nintendo 64, the quality was ok considering I was using composites but I know if I would've had the RGB mod installed and coming through the Retrotink it would've improved the quality tremendously.
Overall the Retrotink Pro 2x is a great device to have, especially if you want to hook up your old school consoles on your modern display. Below I included links on where to purchase one.
Retrotink Pro 2x
Castlemania.com (out of stock right now, but they do restocks)
Component cables:
Will you be investing in a retrotink pro 2x for your retro consoles? follow us @hackinformer.com for more gaming news and homebrew as well as reviews on the latest tech.