Rule the Night! Control a deeper, darker fighting experience than ever before. Battle with 21 unique characters, including the all-new Londrekia with his original moves, story, stage, and music. Master devastating new combos and dazzling special attacks in online, arcade, story, and training modes.  Command combatants with different brawling techniques showcasing over 12,000 stunning frames of animation. Perfect your style with nearly 1000 character balance adjustments.
Title: Under Night In-Birth Exe:Late[cl-r]

Developer: Arc System Works, FRENCH-BREAD

Publisher: Aksys Games (NA), PQUBE Limited (EU)

Release Date: Feb 20, 2020 (NA / EU)




Price: $39.99

Genre: Anime Fighting Game, Visual Novel

Platform: Nintendo Switch

Players: up to 8 players



*Thank you to PQUBE PR for providing the Review Key.*
Under Night In-Birth Exe: Late[cl-r] is the latest updated version in the series, making its way over to the Nintendo Switch for the very first time! For other platforms, if you own Under Night In-Birth Exe: Late[st], you can upgrade to the latest version for free and purchase the new character via DLC. Under Night, or as the cool kids call it, UNICLR has always been a niche fighting game franchise, and as a result has become a community-driven grassroots part of the FGC, which didn't go unnoticed and won UNIST a spot at Evolution 2019 and is coming back as UNICLR at Evo this year.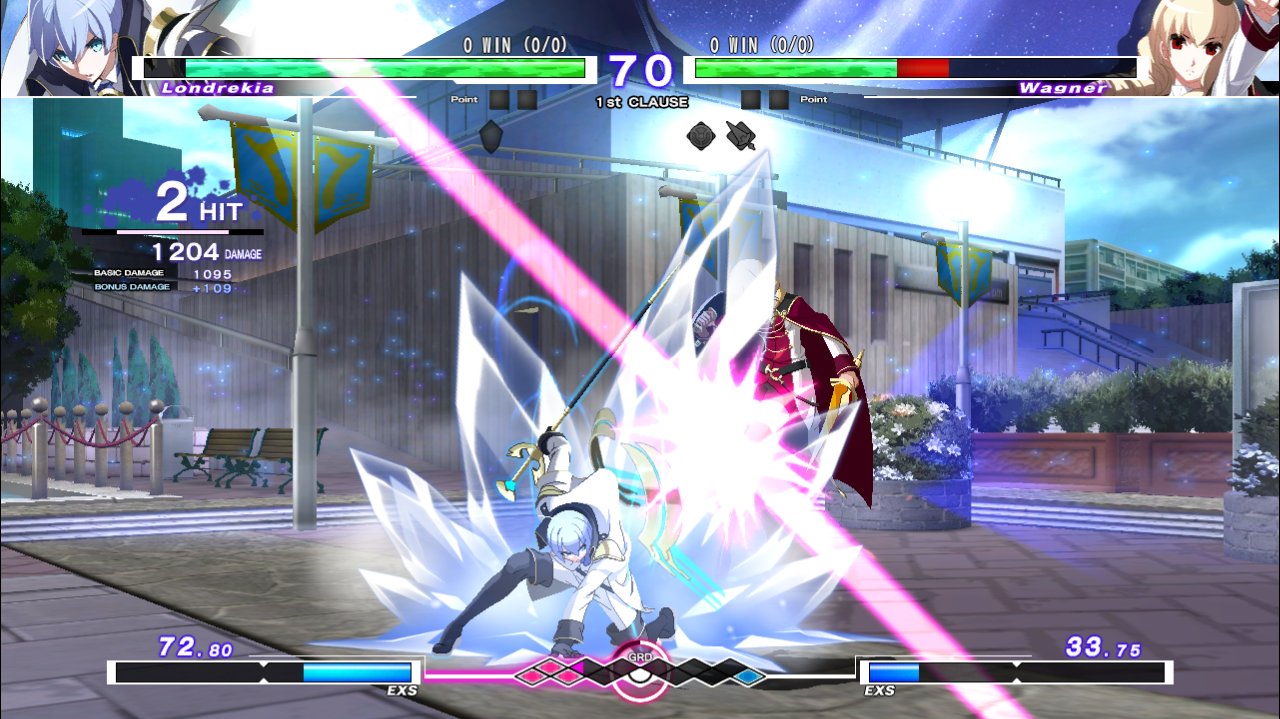 UNICLR is a fast-paced very tight anime fighter, which features several unique mechanics such as the Grind Grid, Vorpal, and Chain Shift which bring the game to new levels and heights. With the latest iteration brings a brand new fighter, the icy White Knight Londrekia, along with new moves for the whole cast and many balance changes.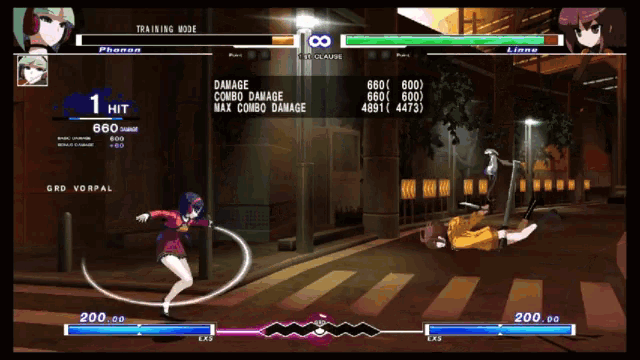 UNICLR features a variety of modes such as a gallery to view the beautiful visuals, replay mode, score attack mode, time attack mode, survival mode, a 10 stage arcade mode, and a very well made informative training mode. Naturally, on any console port of a fighting game in the last decade, there's an online versus mode as well. On the Switch port which is what we're reviewing here today, doesn't have the greatest online functionality due to its online service partially, but the netcode for ArcSys games has been dated for a while now which doesn't help on top of the Switch's online service.
What most of you that will be picking up this port, will be to lab on the go, which as stated earlier, is very easy with the expansive training mode provided for you. This tutorial serves as a great way for any beginner to fighting games to take the first steps to learn how fighting games work and improving as a player, which at some level will be universally applicable to any other fighting game you play. UNICLR also features a Chronicles mode which serves as a visual novel type game mode where you can experience prologue scenarios for the various different characters, but if you're a newcomer to the franchise like me be forewarned there will be quite a bit you won't understand, so maybe watch a few more videos to catch yourself up on some of the terms.
For the Switch port of this title, you may notice slightly longer load times, which is expected, but you will be hard-pressed to notice any visual downgrade in quality. If you're a fan of other ArcSys games such as DragonBall FighterZ, Guilty Gear, or Blazblue, or even if you're a newcomer to fighting games altogether, it's definitely worth giving Under Night In-Birth Exe: Late[cl-r] a chance!