Ray-tracing may be the next big thing of the gaming industry, but who would've known that Sony best selling console PlayStation 2 could apparently handle it! It is quite interesting to know that a 19-year console can handle such an advanced feature, It truly proves how capable and powerful the PS2 was back in its heyday.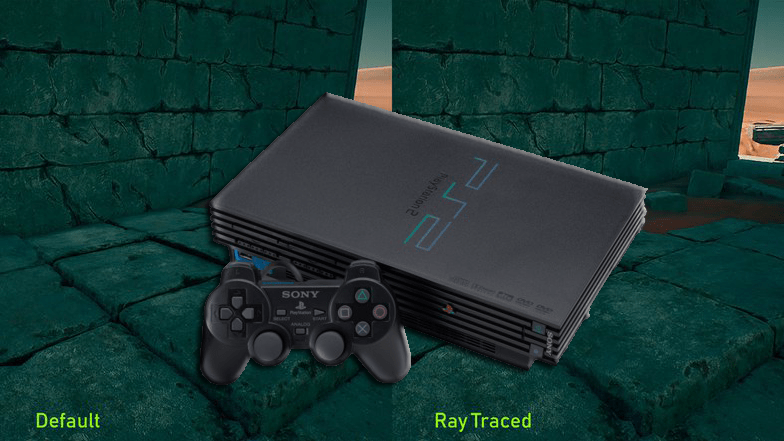 What is ray-tracing? Well if you haven't been keeping up with the latest news regarding the next generation of consoles. Ray tracing is a rendering technique that gives rays of light a natural and lifelike appearance. It is used in videogames and in computer-generated scenes in movies. This feature will be one of the driving forces for the next generation of consoles that are dropping in 2020.
But let's get back to the PS2, Sony's most beloved console. Under the hood the PlayStation 2 packed a 294 MHz processor,32mb ram, GPU clocked at 147 MHz, 4mb of video ram, DVD ROM drive and the impressive emotion-engine chip Which was also used later in earlier Launch units of the PS3's for Backwards Compatibility. 
Even though the console was able to use Ray-tracing technology, it was only used and shown at the 2002 SCEE assembly showcasing a range of real-time PS2 tech demos. The PS2 was shown performing real-time ray-tracing on its vector units, only using a mere 16 KB of memory! What's even more baffling is that the feature did not utilize the system CPU at all! raising more questions about what could have been and what else the 19-year-old system could do.
what are your thoughts of the PS2 being able to handle Ray-tracing? Do you still play with your PS2 today? Follow us @hackinformer.com for more gaming news and Homebrew.