Senran Kagura Reflexions is the latest entry in the SK franchise, finally ported over to pc at a nice clean 60fps. If you're a veteran of the franchise, this will feel just like the intimacy mode in previous titles, and you should know exactly what to expect. The game centers around Asuka who is the only character to interact within the base game, with Murasaki, Yumi, Yomi, and Ryōna available as DLC. It's a game where you massage cute anime ninja girls, with bits of interaction and dress up. There's not a whole lot of substance to the game, but for the content it offers and the audience it's marketed towards, it isn't an issue at all.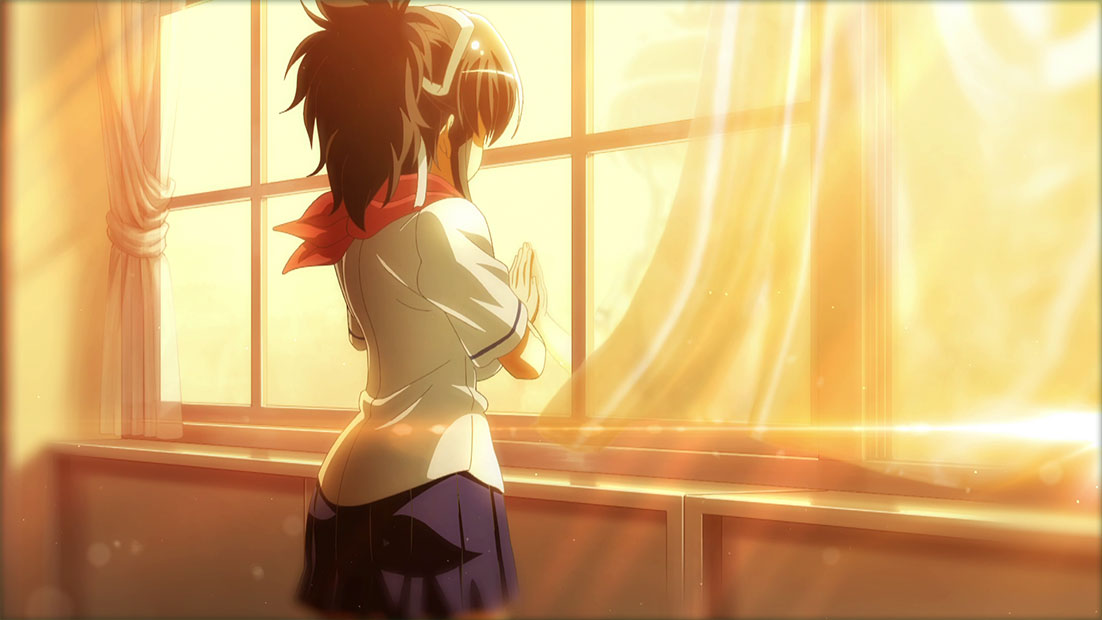 Title: Senran Kagura Reflexions
Developer: Tamsoft
Publisher: MARVELOUS!, Xseed Games, Marvelous Entertainment Inc.
Release Date: Jun 24, 2019
Price: $9.99
Genre: Bishōjo, Eroge, Dress-Up
Platform: Steam
Players: 1
*Thank you to Xseed for providing the Review Key.*
Introduction
Asuka called you into the classroom after school. She's waiting there for you. But she might not be her usual self…
Delve into intimacy by massaging her hands and helping her relax. Explore her many daydreams to see her in different lights. Get to know her as an energetic admirer, an experienced warrior, a curious classmate…and much more. ♪
Massage her with everything you've got, and you just might restore a piece of her lost heart. Help her put all the pieces back together, and her feelings for you just might change…
Enjoy an exciting reflexology experience together with a special girl. ♡ 
After brutal ninja battles, rhythmic cooking contests, and exciting water gun fights, the popular SENRAN KAGURA series dives into the world of interactive storytelling for the first time, giving players a chance to get to know their shinobi heroine in a private setting. Employ the art of reflexology to massage Asuka, melting her worries away either with your bare hands or a variety of tools. The SENRAN KAGURA games have always featured plenty of interaction with the characters in the Dressing Room, but SENRAN KAGURA Reflexions lets you take your relationship to a whole new level.
"Plot"
"Place your hands over my heart… Can you feel it beating?"
In a classroom bathed in twilight, the shinobi-in-training Asuka approaches you. She extends her hand, and you place it in yours, your fingers touching. She looks troubled. As you hold her hand, her imagination whisks you off to a battlefield, where she is a ninja on a secret mission. Only you can help her relax enough to complete her assignment. Using your hands, start with her fingers, then her shoulders…
Suddenly, you are back in the classroom. From there, her imagination takes you to a bedroom, a school nurse's office, backstage at a concert…
"Can you help me find…myself?"
Wherever you go, Asuka wants to get closer to you. Get more comfortable and, with time, take your place in this shinobi girl's heart.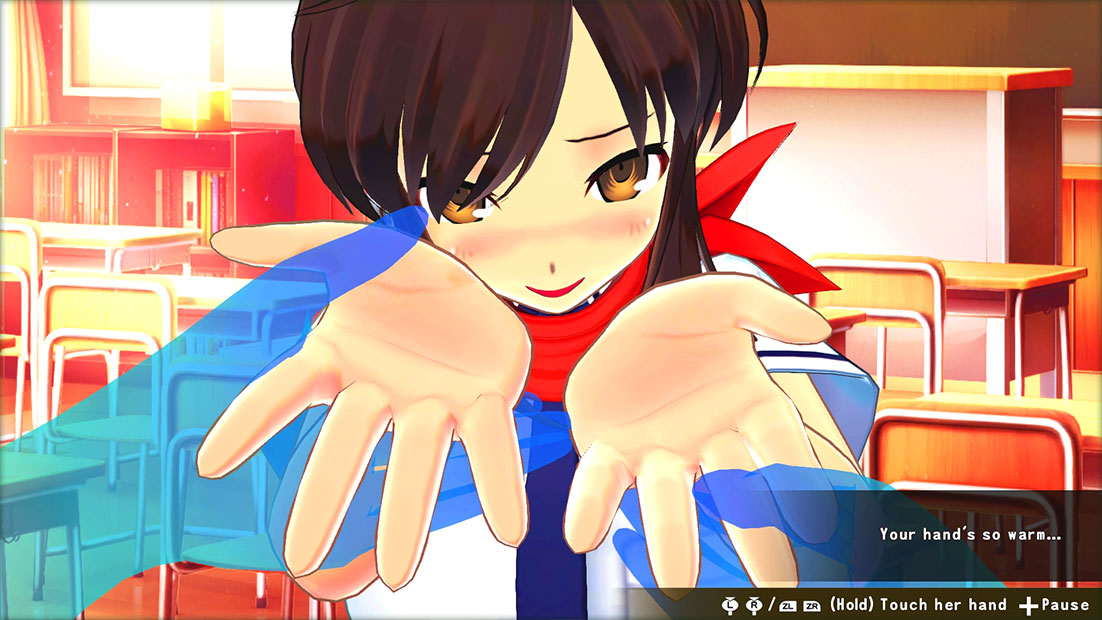 Asuka approaches you, wanting you to help her find herself through the art of reflexology, and places her hands in yours. Depending on where you massage her hand, the fantasy scenario you go to will change. Will she be your idol? A ninja on a mission? It all depends on where you massage. Then we get to the body reflexology portion of the game, where you're free to rub, grope, and squirt to your heart's delight. Depending on where you touch her, she will react differently and respond depending on the "color" of the mood. Once she's satisfied, you're able to perform the Glorious Reflexology portion of the game, where you can use your hands, roller, brush, or vibration wand to finish the job and satisfy her. You're also able to dress her up with outfits you unlock through playing through different scenarios. If you want to skip straight to the action, you can go to the mini-reflexology and skip to the body massage in whatever outfit you dressed her up in. The game also features a diorama mode where you can pose characters in different places and making all kinds of cute gestures.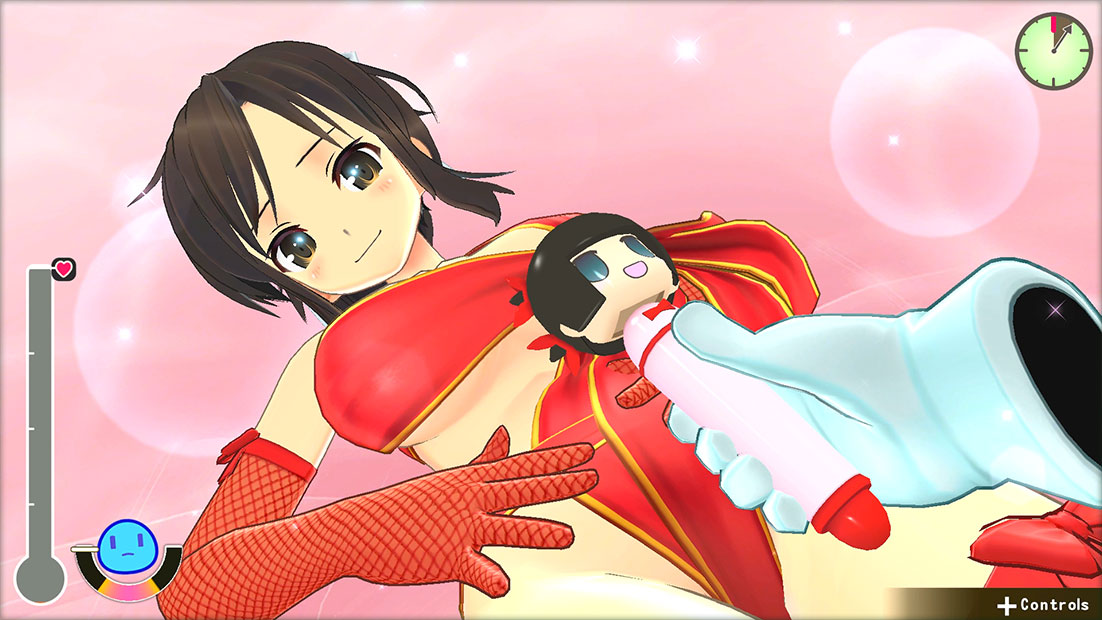 Sounds/Visuals
This is a very lighthearted game, and the soundtrack reflects that very well. The game runs very nicely at a smooth 60fps, and the animation quality is top notch. Every jiggle, every squeeze, looks and feels very responsive. Each girl has her own quirky personality, and responds differently depending on the scenario, where you touch her, and how well you can massage! The voice actresses bring a wealth of personality to each girl, although the VA is only in Japanese, which may or may not bother you. Personally, I don't mind this as it's kind of expected in a smaller niche title like this, but the quality of animations and well-animated opening scene definitely make up for any shortcomings.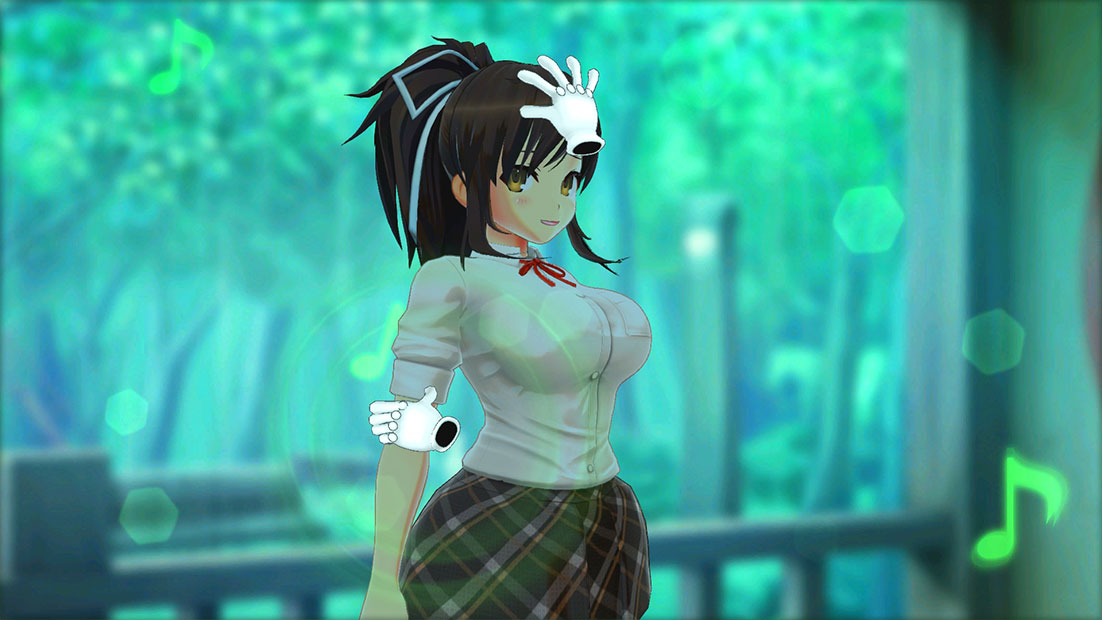 Character Design
Senran Kagura does a fantastic job at making every girl feel unique and diverse, whether you're familiar with them throughout the series, or a newcomer to the franchise, seeing each girl's cute reactions to your touch reveals each side of their individual personalities. Even if you don't like a certain aspect of a girls appearance, you can change their hairstyle, outfit, underwear, and add a plethora of accessories.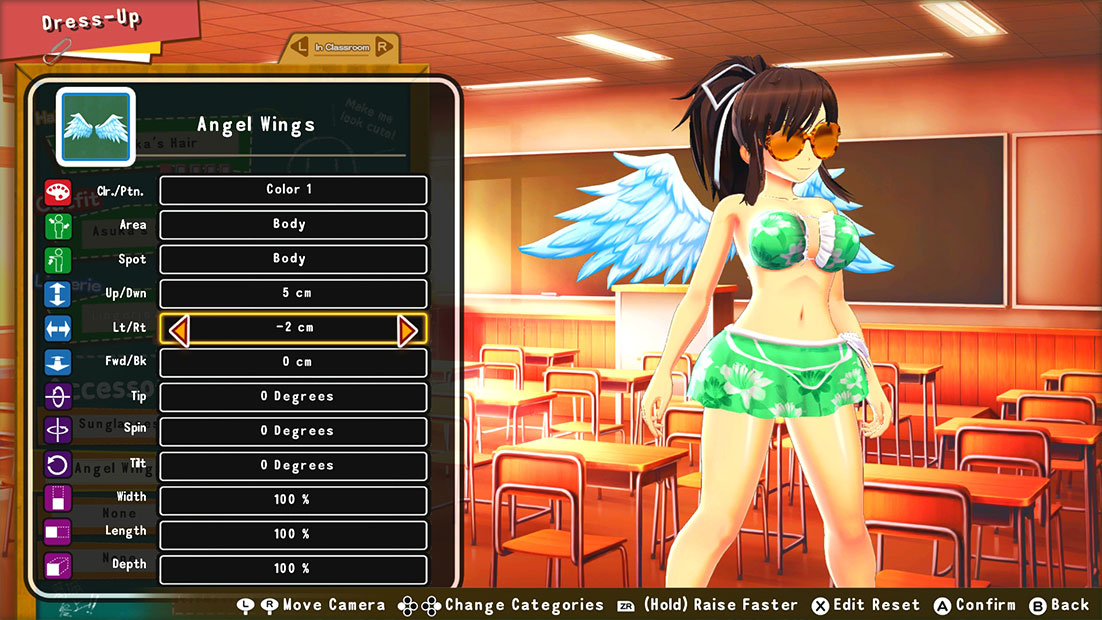 Conclusion
For the low price point, on top of being featured on the steam summer sale, Senran Kagura Reflexions is a small lighthearted experience of playing around with and enjoying cute anime ninja girls. They know exactly what their demographic is, and always deliver with high-quality fan service, while still maintaining that air of purity. Overall, it's a fun, cheap, playful experience for all you Bishōjo fans!