Just one month after finishing the translation of Re; Birth1, with hardly any rest, the Hypertraducciones team had started working on the next chapter of the trilogy: "Hyperdimension Neptunia: Re; Birth2: Sisters Generation". This is some crazy Motivation but much needed when translating full Games.
Now thanks to @akatsuki_Darkx and @Darkmet98 here's the translation: After having fixed the cinematics of the PC version they have now released the Patch for the PSVita Version. The PSVita Version is an EXACT port of the PC version, so you can enjoy the same experience even if you don't own it on PC.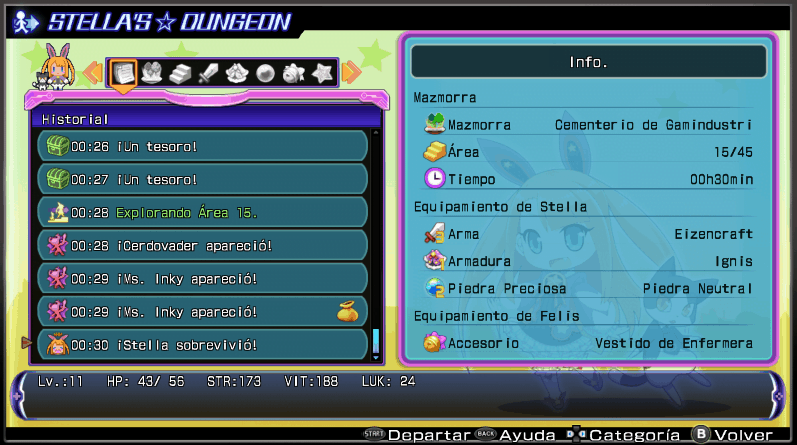 The translation process was quite time-consuming since the original translation varied a lot and even featured different meanings at some locations in the Game than the original Japanese text. For this reason, the Hypertraductions team also implemented a retranslation patch made by another group of fans which finally brings the translation closer to the original Japanese version.
They were also able to combine the functional aspects of the download versions they had previously to create a single version using a tool called "neptools," which is easy to install and less cumbersome.
Here are the download links:
Spanish Version: MEGA  / Mediafire
Latin Version: MEGA / Mediafire
Here is the blog post from the Hypertraducciones team on this update as well. From visiting the site, you can find out more on the current and previous projects done by the team. A brief look from the blog shows that the Hypertraducciones team has been hard at work on other projects and their work speaks for itself.
Don't forget to thank @akatsuki_Darkx (who has been in charge of the port) and @Darkmet98(who has set up the installer) for having helped with this port. Give them a follow as well. The quality and love in the translation shows.
Thanks for reading this post and don't forget to follow us: @Hackinformer, if you wish you can follow me too: @94savz. 👊