Are you still alive? E3 is always so exhausting because it's so exhilarating. Just know that you aren't alone and we're all tired, but the end is finally here. And since it's the end, there were some "best for last" announcements today. Go ahead and dig in and enjoy the pictures we got of the show floor!
Dauntless:
The game that was previously released on the PS4 is coming to the Switch. For the uninitiated, Dauntless is (currently) a free-to-play cooperative multiplayer game. In the game you'll find that you're tasked with killing tons of giant beasts! Once you get the leftovers from the beasts, you'll use them to craft improved armor and weaponry. I will admit that it does sound the same as Monster Hunter, but Dauntless is different. If you play it, you'll find that the devs have found a way to make the method more straightforward.
Oddworld-Soulstorm:
Abe is back, front and center in Soulstorm. But what you should you expect from this new Oddworld game? It's the same as Abe's Odyssey but completely evolved. It's a direct sequel where you and the other slaves from the last game are still trying to escape. You have to collect trash on the way, then find recycle bins to earn money, then you'll buy products from vending machines to help in your way. There is still the karma factor that changes the overall ending. This game now lets you see the changes if you have bad karma or good karma as you go. This game can be picked up and played, but it is a sequel.
Atari VCS:
The Atari VCS has official pre-orders open for purchase now. Different companies have different exclusive body colors. Also, you can choose to get a full on kit with the Atari joystick and Atari pro controllers already built into the purchase. Alternatively, you can buy just the joystick or just the controller on their own. If you get the 400 series of VCS, that means it has 4GB RAM. Should you want the 8GB RAM model, you need to drop the cash on the 800 series VCS. For those of you who participated in the crowdfunding campaign for it, expect your VCS here in December. Everyone else will have to wait until March 2020 to buy one.
Torchlight II:
The Torchlight series has been around for well over a decade now. The second one in the series is definitely the more acclaimed one of the bunch. Well, you can finally expect this Diablo-esque game to hit the PS4 soon. The game will be out digitally on the PlayStation Network starting in September. Better yet, the game will release for an additional pet that is exclusive to the PS4. And best of all, the pet is entirely free. It's just built right in!
Space Channel 5 VR:
While this game isn't exactly new, it's been teased and played for a while, however, it's at E3 as a demo with some new aspects to it. If you played the original game on Dreamcast, or the PS2 iteration, this one will not disappoint you! We encourage you to seek it out and find it before the final day of E3 wraps up!
No More Heroes III:
We got some more information on the game. We got to see an extended version of the Nintendo Direct trailer. It showed (and was explained) that the level has been escalated. Travis is no longer fighting assassins, in this one, he is fighting some alien type. And they're definitely not just weak aliens, these aliens are strong and smart. The fighting is still the same when it's his light sword. But he also has a full body armor suit to fight in as well. It features a story where Travis is older and feeling separated from the times. Like he's losing his cool and this game shows his rise to the top again by defeating the invasion.
Animal Crossing: New Horizons:
The creators mentioned new features about the game like a new crafting system, they also show how players live on the same island to play together. They play together in co-op by sharing Joy-Cons. The way that it works is that the island is desolate and uninhabited. You slowly terraform the island and earn money and then others want to join your island. So you'll be building the town from scratch and then others will help you. As we mentioned the other day, the game launches March 20, 2020.
Bless Unleashed:
Finally, an MMORPG for XBOX that isn't a Final Fantasy or an Elder Scrolls. I was hoping for something on a giant scale would come to the XBOX One at some point and I just wasn't disappointed here. There's a lot of information for this title, but we'll focus on some small key points and move on. This is a truly beautiful yet violent world. The game has a deep, rich plot. Let it be known that this is not a story for children as it's rated M. The game tests your strength as it pits you against a slew beasts and other players. You'll use the combo-based combat system built for specifically for consoles. The game is in 4K with HDR as well.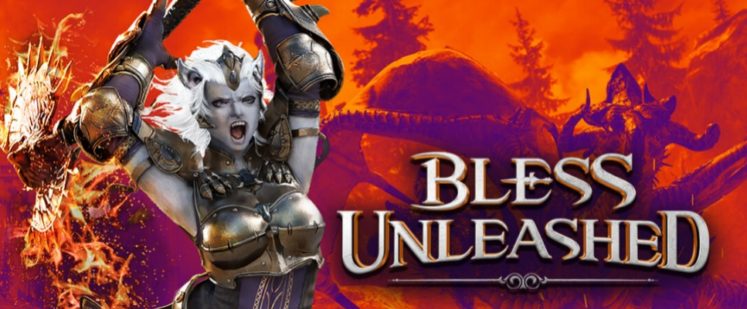 Hollow Knight-Silk Song:
What started out as a stretch goal for the first Hollow Knight game is now a full-on sequel. It just kept growing and growing and now they have a finished product. It has over 150 new enemies that did not appear in the first game and there is a new main character. This game is entirely sped up and there's a dash on top of it. So if you mastered the first game, then this one has new quests, new towns, new heroes, new tools, and new friends to meet along the way. No release date for it yet, it's listed as coming soon.
Destroy All Humans:
The original Destroy All Humans is getting remade, we all knew that, but we finally got some more details on the topic! The game has all of the greatness of the original while also introducing some quality of life improvements. You can now use your PK abilities while also extracting DNA from a person and fire the zap gun all at the same time. Plenty of people got to try it out and seemed universally happy with those improvements. They also got all of the original voice actors together to re-record their lines which is great! Not only that, but THQ Nordic also found old unused lines from the first go around and used them to build more content into the game. The game comes out sometime in 2020 on XBOX, PC, and PS4. No news of a Switch release though.
Persona 5R:
At E3 Atlus showed off a new gameplay trailer for Persona 5 Royal. We already know the game has an additional character over Persona 5. But there are other changes baked into the game that they showed off. There are, naturally, quality of life changes that are present in the game. That means if you played the previous one, this one will have fewer hiccups as it were. Aside from that, you'll see that there is an expanded story in place as well as brand new enemies. So even if you've beaten the original Persona 5, then this can still appeal to you.
Hyperkin:
We'll have a full-on article covering all of the bits and pieces that Hyperkin showed off at E3 later. For now, we just wanted to give a quick breakdown of what they had at their booth. They, as everyone was already hoping to see, had the RetroN ULT which was the N64 clone console which they're still working on. They are experimenting with both FPGA and emulation which they have yet to decide on. But they had other fun things, the HyperBlaster HD, the S Wheel for XBOX One, the X88 headset for XBOX One, the Admiral bluetooth controller for N64, and the Competitor which is an officially licensed XBOX controller for XBOX and PC.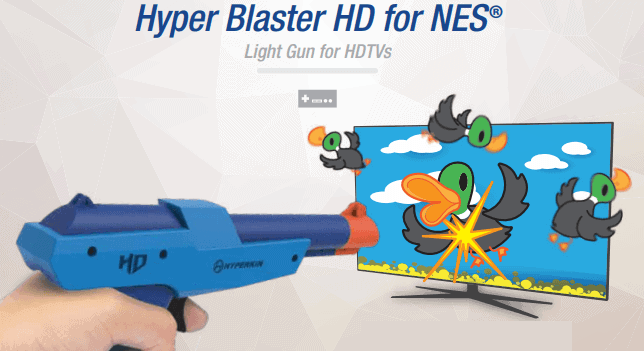 No Straight Roads:
This is a music/action adventure game coming soon that has a storyline built into it. Something that I never really thought that I'd see. Its story is quite long as it takes about 10-15 hours to complete in total. The way that it works is that enemies attack with the rhythm of the music so you can be more strategic since you'll know they'll wait to be on a beat to hit you. The music also changes dynamically depending on your play style. Also, you can play a level more than once to experience different fights as the music could change again. It is coming out on PS4 and PC in late 2019.
Evil Genius 2:
World Domination is the fully-fledged sequel to the 2004 classic. You are an Evil Genius, and your aim is nothing less than taking over the world! Would-be masterminds have the power to build their own evil lairs. You'll also be able to undertake hundreds of objectives. Best of all, you'll amass toms of criminal henchmen/minions. All to defend said lair from the forces of good! If you want to play this game, you'll see it show up on Steam in 2020.
And that's a wrap on E3 2019! There's talk of E3 disappearing dispite the fact that there's dates set for 2020. It seems to hinge on Sony and Activision coming back to fill out the event. Please tweet to these companies en masse and convince them to come back so E3 sticks around for many more years to come!
If you like the author's work, follow him on Twitter @V1RACY and don't forget to enter the weekly giveaways!
And as always, stay tuned here on Hackinformer.com for so much more and follow us on Twitter @Hackinformer