Day one is upon us and if you work all day like a lot of folks and you can't find time to watch everything, we're here for you. We've crammed as much as we possibly can into this from the first day of E3. So feel free to read and check out the pictures we're posting from the show floor until your eyes bleed. Then come back tomorrow as we'll have more coverage!
Nintendo Direct:
The day started off with Nintendo making announcements via their Nintendo Direct and they did not disappoint! If you want to read all of the information that they announced, we've got you covered! Click here and try to not drool!
Gears 5:
There was more information about the new Escape mode. Normal Gears games have you hunker down and wait for the baddies. This new game you have to plant a bomb and run and be offensive. It's an incredible change of pace for a game like this. There is also a new map creator mode. I'm uncertain if it's going to be only a map builder for Escape Mode or if you can use it for the other modes. They weren't entirely clear.
Sayonara Wild Hearts:
This. Game. Looks. Bonkers. You're gliding on a skateboard, on a bike, on a door and just going down these tracks and picking up shiny hearts accruing a high score to the beat of dope music. Not to mention it's all dark colors with neon highlights. There are some great fun boss battles. Think Thumper mixed with Olli Olli. This game looks mouthwatering.
Luigi's Manion 3:
We found out more information about the cute plumber survival horror games. Nintendo announced more than the Direct let on. They mentioned that each level of a hotel has a different theme. That also means different bosses and different challenges. The idea is to get the elevator button for that level to go higher up the hotel. Clearly, Mario and friends are at the highest point of the hotel. They mentioned that there is a Dark Light that shows items that are more invisible. This is back again from Luigi's Mansion Dark Moon. Gooigi has a small health bar which means you can use him for regular areas first to test areas for traps.
Project Scarlett:
Phil Spencer shared more about the system. He wants to add compatibility with all previous games on all XBOX's. But that's not all, he wants to add support for accessories as well. They're building the backward compatibility in it from the start. All of the games will work from the get-go.
Marvel Ultimate Alliance-The Black Order:
Groot and Rocket have been announced as being one character, so you use them together. Which means in a team a 4, you can actually have 5. There are some side-scrolling levels in this. There is a modified version of the Infinity Gauntlet story. It's not the same as the comic version or the movie version. There's local and online co-op for easy drop in and out multiplayer. There are pickups and improvements that you can get and increase your stats as you go. Combining different characters can fare better than other character combos especially if you increase their stats. They recommend not staying with the same 4 the whole game. The game has over 30 characters on launch. It's unknown if there are more coming later on.
XBOX Indie Titles:
There are even more indie titles announced. Hopefully something here will resonate with you. Dead Static Drive, Star Renegades, Afterparty, Way to the Woods, Creature in the Well, Killer Queen Black, Undermine, Pathologic 2, The Lord of the Rings Living Card game, Blazing CHroe, Spiritfarer, Tags,Unto the End, Night Call, Riberbond, Felix the Reaper, ikenfell, Totem Teller.
Pokemon Sword and Shield:
A major bummer for E3 happened in day 1. You cannot transfer all of your old Pokemon to Sword and Shield as their last Nintendo Direct a week ago seemed to hint at. They suggested with the new Pokemon Home that you could combine all of your Pokedex's into one place (Home) and transfer the stuff to newer games. Now, they're backtracking and saying not all Pokemon from the past will be something you can transfer over. You can only bring over stuff to Sword and Shield that already exist in Sword and Shield via the Galar Region. This is a bummer, but not a deal breaker for most.
The Surge 2:
A sequel that has clearly been a long time coming. Hopefully, this game doesn't get overshadowed by Cyberpunk 2077. Admittedly it does have some similarities. It takes place in the future, you can have modifications, and the enemies have mods as well. However, that's where the similarities stop. It comes out on September 24th, 2019
Phoenix Point:
This game looks like something of a mixture between Gears of War and Earth Defense Force. You have large alien bug creatures that are invading the Earth. The trailer was simply a cinematic, CGI short film. You're going to have to outsmart these aliens as they aren't just attacking all willy nilly. They're smart and they have the brains to win. It's coming out on PC, Mac, and XBOX One in September.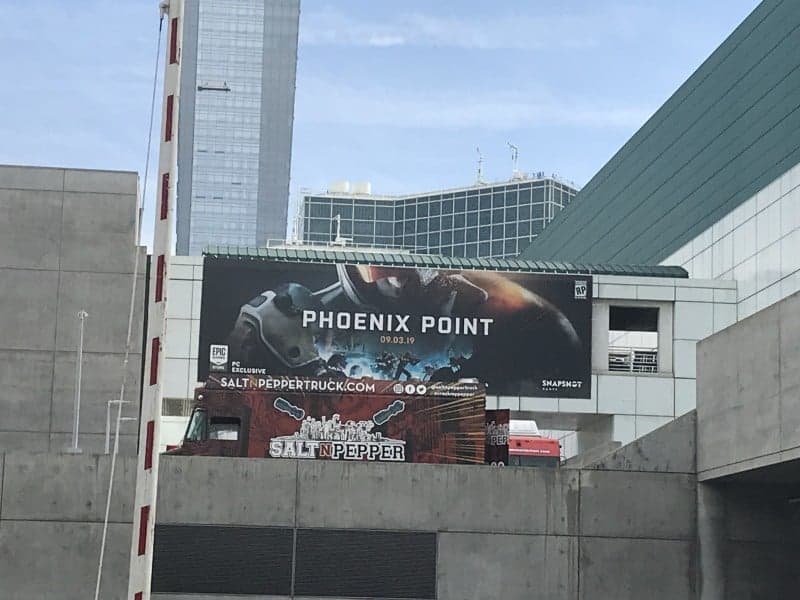 Star Wars Jedi-Fallen Order:
They expanded on what is coming in the game. They used holographic maps that are inspired by Metroid Prime. You can throw the lightsaber and it will fly back after it hits the enemy. You can freeze blaster beams in the air and go around them. Stay tuned as there is more stuff coming soon.
XBOX Elite Controller Series 2:
There's more information about it now. There are better bumper and grip durability. We already knew that you could adjust the tension on the sticks. They clarified that you can loosen it back to 360 style tension. There is now a 3rd extra trigger on the back on both sides. There is no removable battery anymore. The rechargeable battery can last up to 40 hours. If you buy it, it comes with the case that has a controller charger as well as storage for the extra sticks and accessories. It's coming Holiday 2019.
Forza Horizon 4-Speed Champions:
The Lego Speed Champions DLC that is coming next week. There's actually a storyline to explaining how Legos came into the Forza Horizon world. There are 250 Lego brick challenges where each challenge nets you more bricks earned. Then you can build stuff with the Legos to build a little town with. The new tracks and maps each of them have season variants. Best of all, if you aren't feeling the Lego cars, you can still use your normal Forza cars and use them on the Lego tracks.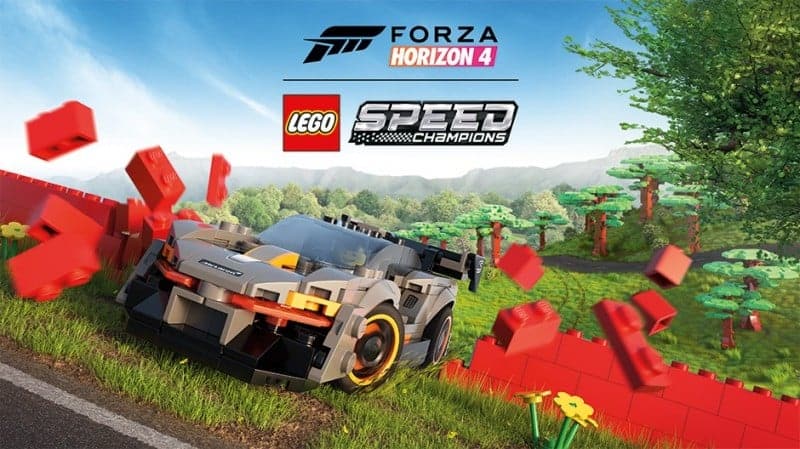 Watchdogs Legion:
They've expanded on what they shared at the Ubisoft event. Every character isn't just playable, you can just follow them and continue to survey them. So if they have a job, they'll go there. If you want, you can hack the drones that are delivering packages as well as cameras, doors, cars, and so much more. The extra characters all have their own special talents that can lend themselves to certain challenges.
Rare Games:
XBOX announced that there are some games from Rare that are already out that will be receiving the 4K enhancement treatment. Banjo Kazooie, Banjo Tooie, Banjo Kazooie Nuts N Bolts, Kamero-Elements of Power, Perfect Dark, Perfect Dark Zero, Viva Pinata, Viva Pinata Trouble in Paradise. Start those games and get the updates!
XBOX One Backward Compatibility:
It was announced that the last of the games for the original XBOX and 360 are coming out. This will clearly be because Scarlett will be able to run all 4 generations of games. There's already 600+ games so they're calling it quits. The list of the games to end it with is as follows: Armed and Dangerous, Indiana Jones and the Emperor's Tune, Sphinx the Cursed Mummy, all Splinter Cell Games, Unreal Champions 2. Asura's Wrath, Battlefield 2, Enchanted Arms, Enslaved Odyssey to the West, Farcry Classics, Farcry Instincts Predator, Infinite Undiscovery, King Kong, Prince of Persia the Forgotten Sands, Skate, Star Ocean the Last Hope, Super Puzzle Fighter II Turbo, Syndicate, Too Human, Unreal Tournament 3. They start rolling out later this week.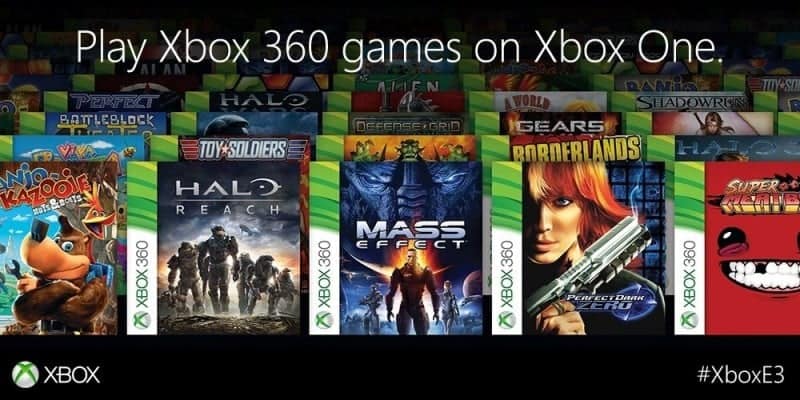 Journey to the Savage Planet:
This looks like a mix of Spore and No Man's Sky. You catalog aliens whether they're eating, sleeping, attacking, pooping, and more. You'll also need to take samples and sometimes fight them off. The game comes early 2020!
XBOX Gamertags:
XBOX announced that Gamertags are going to be expanded upon. Later on in the year, gamertags will have many, many more language scripts to represent over 200 countries. They mentioned that the language scripts will keep growing outside of 2019 as well. Then they went onto mention that the way names are structured is now being changed. If you complained that all of the good names are taken, things are about to change. You can now make names up to 12 characters long and if someone still has that name you want, XBOX name manager will automatically add a 3 digit suffix to differentiate and let you still have the name you want. You get another free gamertag change if you want to update using the new system.
Turbo Grafx 16/PC Engine Mini:
In a true copycat, money grabbing way, Konami the parent company of Hudson is releasing a mini console too! But they can have my money, I don't care and neither should you. In fact, they've already announced 6 of the US games and a separate set of 6 games for Japan. These are the 6 games announced so far for the US: R-Type, Ys Book I&II, New Adventure Island, Ninja Spirit, Alien Crush, and Dungeon Explorer. The 6 games for Japan so far are: Bonk's Adventure, Dracula X, The Kung Fu/China Warrior, Ys I&II, Super Star Soldier, and Dungeon Explorer. These have no release date or cost mentioned yet. Stay tuned for that.
Psychonauts 2:
They're going to expand on the details hinted at way back when in the first game. It picks up right after Rhombus of Ruin which picked up right at the end of Psychonauts 1. The powers from the first game is all there and enhanced them so they work better together. They will be announcing more powers as time goes on.
Zombie Army 4:
The game is a new story separate from the original trilogy. There's new kill cams, trap cams, bullet travel cam. You can attach different items to the guns and create a new weapon. The co-op is still there and working together is much easier. There is a perk system, including but not limited to reviving yourself if you're downed. There are Mediterranean levels, as well as Italy and other European countries. When you take down mini bosses, you get to pick up their weapons!
Code Vein:
The wait is over! Namco Bandai has finally brought us a sequel. The story focuses on the surviving Revenants (vampire) race starving. You'll fight baddies with the other revenants and find your way to the fountain to feed your thirst. It's coming September 27th, 2019.
Halo Infinite:
They let the cat out of the bag by letting us know that the trailer is actually the opening cinematic of the game. They built a new engine to make the future Halo games over the next decade. They admit they had to build the engine in order to get new, better quality for Halo. That's clearly the reason why the process has taken so long.
If you like the author's work, follow him on Twitter @V1RACY and don't forget to enter the weekly giveaways!
And as always, stay tuned here on Hackinformer.com for so much more and follow us on Twitter @Hackinformer