To me, the Ubisoft presentations always seem to reflect the same vibe. They talk about franchises that we've all been holding onto for so long and then maybe focus on 1 new IP. Is that what they did this year? Find out as we discuss all of the announcements that Ubisoft made today during their talk.
Watchdogs Legion:
Sounds like it's being narrated by Jason Statham. Its protagonist is even a bald middle-aged man. They're clearly trying to evoke an action movie starring him. The whole game takes place in London, although what we say was alpha footage that was edited for time. So while it shows new and previous features, the gameplay is clearly edited to look good. It may very well take place at the same time as the other games. It's interesting cause this character that you play as can die a permadeath. Then you just change the character. I'm not what certain what happens if all of your characters die, I'm guessing a normal game over. You now have an AI that is with you all of the time, something a lot like the Ghosts from Destiny. You can ride larger drones in this game to escort you to hard to reach location. Each of the characters seems to play into the storyline too. So if a character is meant to die, it doesn't affect the story negatively. You can recruit more characters as well. You can add any NPC to Dedsec, or at least that's the way they make it seem. The final shot shows dozens of characters. There is a release date of March 6th, 2020.
Brawlhalla:
Adventure Time characters are coming to Brawlhalla. Princess Bubblegum, Finn, and Jake. This DLC is officially out now.
Ghost Recon-Breakpoint:
They showed off more CGI cutscenes of the game. Then Jon Bernthal came out and talked about what we already knew about the game. We then got another CGI cutscene of the Wolves, this time they're in action. But no new information again. They did mention that AI teammates are coming back for the solo players. The game comes out October 4th. There is a beta on September 5th that you can join in on. They plan on supporting this game for the foreseeable future.
Tom Clancy's Elite Squad:
It's a mobile game with characters from their other franchises. Ghost Recon, The Division, Rainbox Six, Splinter Cell, and probably more that they didn't mention outright that will be unlockable. It appears to be a tactical turn-based RPG. Time will tell.
Just Dance 2020:
Just Dance has been celebrating 10 years. They had a graphic that said that they intend on being around for many more years. Then they had a dance sequence as always. It's coming out in November on Nintendo Switch, Stadia, PS4, XBOX One…and Wii. Yes. Wii. 2 generations ago for Nintendo.
For Honor:
Shadows of the Hitokiri. This is a limited time in-game event. It is happening now through June 27th. According to the announcement it has a limited time game mode called Soul Rush, spectral customizations for all heroes, and "Otherworldly Map Ambiance".
Rainbox Six Quarantine:
This game starts out with a man on the floor aiming at a sound down the hallway as his arm slowly changes black and a set of shadows loom over him. His arm finally started to get better after a hit of an antidote was given to him. Was it all a hallucination or was it real? Rainbox Six Quarantine is a 3-player tactical co-op game and it's releasing early 2020.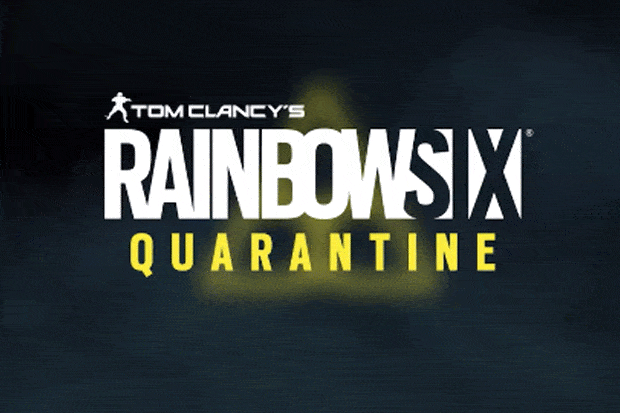 The Division 2:
Between June 13th and June 16th will have free to play days. They're also releasing new content for the start of a second year. The DLC comes in 3 episodes. Episode it's coming in July. This seems to be lots of new locales outside of the city and new missions. There will also be Episode 2 coming in the Fall. It's going to be set in the Pentagon and also there's going to be new raids. Episode 3 will be coming in early 2020. It will be focused on finding the one and only man that wants to wipe out the rest of humanity instead of building it back up.
UPlay+:
A new subscription service for PC only. It gets you early access to all of their 100+ games, including the premium content. It will be at $14.99 a month. If you sign up today, you can get free access in September before others get it. And in 2020, you'll also be able to get UPlay+ on Stadia!
Roller Champions:
It's a rollerball game. It hasn't really been done before. The trailer was CGI so it doesn't really tell you what the game is about or how it plays. After the trailer, they spoke about it's a skill based, team-based, sports title. But with as little information as they gave us, they gave us a demo from Uplay for the next 3 days, so you may need to play that to get a real feel. After they mentioned the demo, they showed a gameplay trailer, but they're all recorded scenarios of contact, passing, and making goals. I'm intrigued to see the HUD and how the skating feels.
Gods and Monsters:
A new IP of a game from Ubisoft Quebec. It seems to be a beautiful game about random mythology. It's a hack and slash game featuring a protagonist that is a knight of the gods of old. Almost like a hitman for the Gods. It's not ready for release quite yet as it has a release date of February 25th, 2020.
If you like the author's work, follow him on Twitter @V1RACY and don't forget to enter the weekly giveaways!
And as always, stay tuned here on Hackinformer.com for so much more and follow us on Twitter @Hackinformer