This is a quick PSA for those of you thinking about doing a jailbreak on your device running iOS 12. We'll keep it quick as the information you need to know is more important than any external information right now.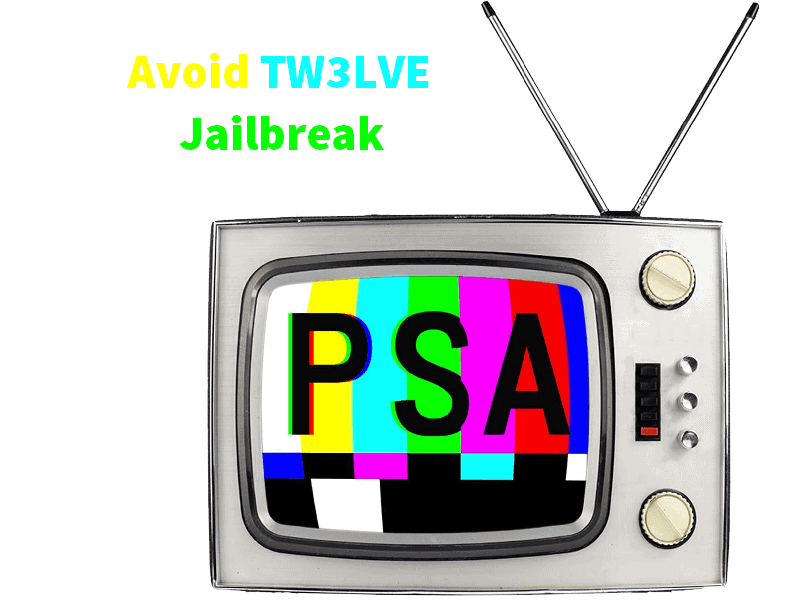 So what's the big deal anyway?
Well, upon waking up this morning and seeing my Twitter feed, I saw that the creator of the unc0ver jailbreak tweeting out some stuff that was rather peculiar.
The "Tw3lve" jailbreak is a blatant unc0ver clone – Please stay away from this, the developer doesn't seem to know what he is doing. Also screw the people who abuse open source projects like this.

— Pwn20wnd is unrestricting userspace on arm64e (@Pwn20wnd) April 7, 2019
The whole project is a copy-paste of unc0ver with a different GUI. They didn't use some parts, they literally just updated the GUI and called it a new jailbreak. Shame on these people for this *sigh*.https://t.co/Gtx4DSI4xT

— Pwn20wnd is unrestricting userspace on arm64e (@Pwn20wnd) April 7, 2019
For the record, they didn't only use some parts. They took the whole jailbreak, rebranded it, updated the GUI and released it.https://t.co/Gtx4DSI4xT

— Pwn20wnd is unrestricting userspace on arm64e (@Pwn20wnd) April 7, 2019
We even saw other reputable people on Twitter chiming in:
PSA: Tw3lve is the new th0r. Another GUI swap for an already established jailbreaking tool.

Don't use it, use a jailbreak from a known developer instead – less risky.

— Nepeta (@NepetaDev) April 7, 2019
For those wondering, Th0r was a jailbreak that was a reskinned version of Electra for iOS 11 users. Th0r blew out just as quickly as its candle was lit. Some people just do these things to get attention, followers, and internet love. But when it comes to doing original work, they're incapable.
With regards to Tw3lve and how it "ripped off" unc0ver, here is what a reddit moderator said on the official reddit page for Tw3lve. "Hey OP, so Pwn20wnd had a chance to look at your jailbreak and the consensus (from him and other developers) is that Tw3lve's code is from unc0ver. You guys did not add anything to it, renamed the files and made a new GUI. You are also in violation of unc0ver's licenses, as unc0ver "uses submodules to download code written by sbinger and me." (Pwn said this). The code Pwn is referring does not have a license, which means that it is copyrighted. I've removed your post."
So, did the creator of Tw3lve respond? Why yes he did:
After allegations arose and people were stating that he didn't credit Pwn2Owned, this is what he responded with. "Much credit to @Pwn20wnd. We basically fixed his stuff and added more features. We do not want to compete. Not our intention. Please note, while it is being said we "ripped off" unc0ver. This is false. And using their APT bootstrap is kinda a crazy thing to say we ripped off of it. Yeah, we used it because it was there. It's just a collection of debs. Cydia is in there as well. All of the tools used in this jailbreak (as well as unc0vers) were public. And free to use." 
As you can see, he doesn't respond to the moderator on Reddit. He simply makes a post on his GitHub page. Not once does he reference that he is using a code that is clearly copyrighted. He doesn't even pull the jailbreak from his Github or shut his lackluster website down.
The final thought here is that if you use this thinking, well if it's a clone that means it's safe. You're putting yourself at risk. Because maybe he was waiting for it to be called out as an exact clone so then he can update it with malware or something nefarious. Make the right call and use the original, stable, brilliant product from Pwn2Owned. You can find our tutorial for it here.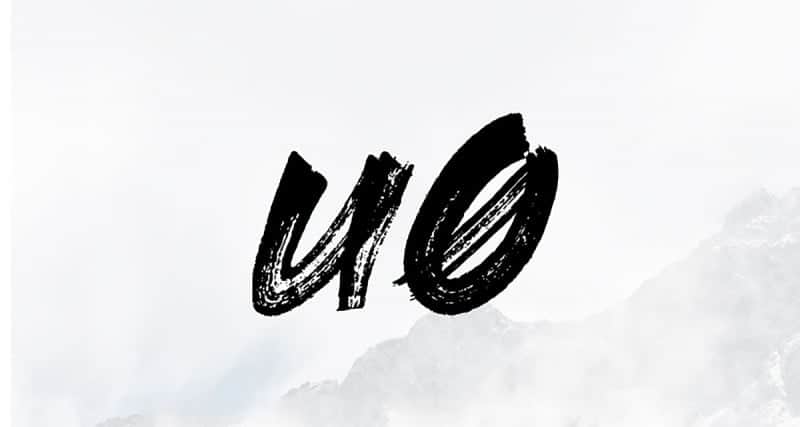 If you like the author's work, follow him on Twitter @V1RACY and don't forget to enter the weekly giveaways!
And as always, stay tuned here on Hackinformer.com for so much more and follow us on Twitter @Hackinformer