h-encore
h-encore, where h stands for hacks and homebrews, is the second public jailbreak for the PS Vita™ which supports the newest firmwares 3.65, 3.67 and 3.68. It allows you to make kernel- and user-modifications, change the clock speed, install plugins, run homebrews and much more.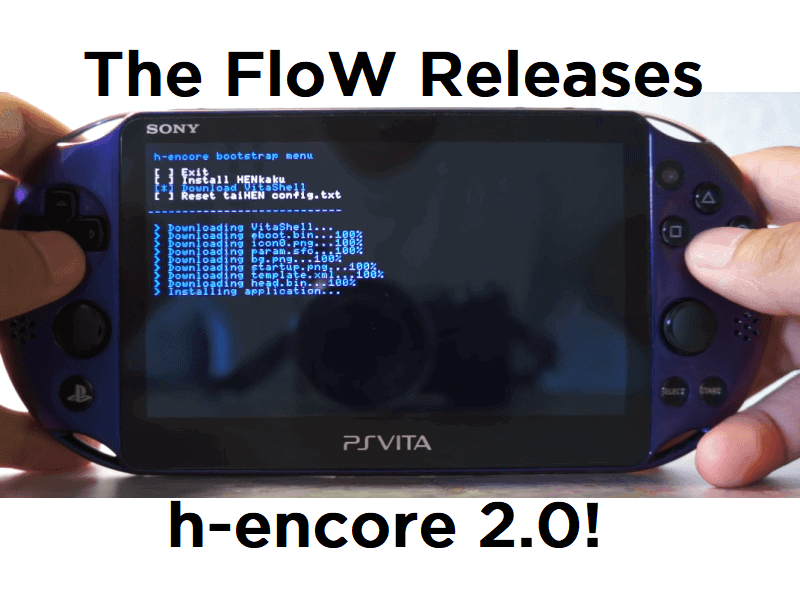 I woke up about an hour or so ago and saw the following tweet and nearly jumped out of bed with excitement.
h-encore 2.0 released! https://t.co/MEdq6L4vVD

— Andy Nguyen (@theflow0) February 19, 2019
We already have listed up above what h-encore is all about. So if you were in the dark, now you know. And if you already knew, you must be wondering what the new one is all about. Let's break it down right now.
Changelog h-encore 2.0:
'Added ability to auto-exit and bypass the bootstrap menu. You can force launching the bootstrap menu by holding R while launching h-encore.
Added ability to personalize the savedata in order to get rid of the trophy warning.
Added confirmation dialog for "Reset taiHEN config.txt" option.
Updated default spoof version to 3.70.
Updated kernel ROP chain to use fewer and better gadgets.'
What does it take to get h-encore 2.0 up and running? Here is a list of requirements so that you don't just jump into it and you're on 3.70.
Requirements:
'Your device must be on firmware 3.65, 3.67 or 3.68. Firmware 3.69 and higher are not supported. If you're on a lower firmware, please decide carefully to what firmware you want to update, then search for a trustable guide on /r/vitahacks.
If your device is a phat OLED model, you need a Memory Card in order to install. There's no need for a Memory Card on Slim/PS TV models, since they already provide an Internal Storage. Make sure you have got at least 270MB of free space.
Your device must be linked to any PSN account (it doesn't need to be activated though). If it is not, then you must restore default settings in order to sign in.'
If you already have a previous version of h-encore and need to get your hands on this, here is how you update.
Updating to h-encore 2.0
'Download h-encore's system.dat.
Enable "Unsafe Homebrews" under "HENkaku Settings" in the Settings application to grant VitaShell full permission.
Launch VitaShell and navigate to "ux0:user/00/savedata/".
Press triangle on the folder "PCSG90096" and select "Open decrypted" (you should NOT see the folder "sce_pfs" within this folder when opened decrypted).
Copy the downloaded "system.dat" to "ux0:user/00/savedata/PCSG90096/system.dat".
Launch h-encore while holding R and select "Install HENkaku" in the bootstrap menu.
Done.'
If you're new to this whole thing and need full-fledged instructions, then we have a link here for you!
If you like the author's work, follow him on Twitter @V1RACY and don't forget to enter the weekly giveaways!
And as always, stay tuned here on Hackinformer.com for so much more and follow us on Twitter @Hackinformer