EON keeps on leading the way in HD retro gaming with it's new Mark II! This all comes on the heels of its overwhelming success of its flagship product, the GCHD. EON has given us the scoop that they're announcing their next product. This product is designed to take high definition retro gaming to the next level. It's coming sooner than you think, seeing a release in December 2018. The GCHD Mk-II represents a new and exciting collaboration between EON and acclaimed retro gaming modder Dan Kunz to deliver the most comprehensive suite of features in a GameCube HD solution.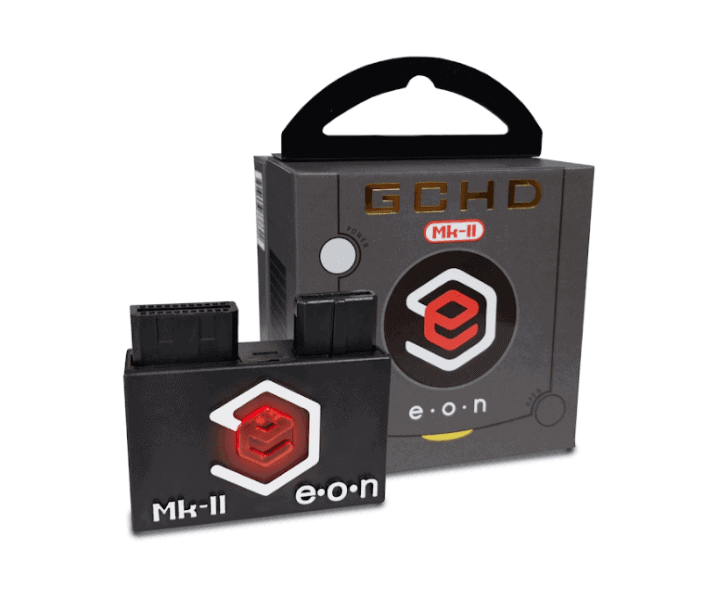 Features:
Standard HDMI out, delivering native 480p
Additional Wii Component/SCART port supporting additional video options
Dual video display
3.5 mm stereo audio out/MiniTOSLINK
Updated custom GCVideo firmware
A redesigned plug made from ballistic nylon for a snug-and-secure fit
3 new colors (Indigo, Black, and Platinum)
'In an effort to maintain the highest level of quality and value to its customers, GCHD Mk-II will sell for $149.99, the same price point of its predecessor. In January 2018, EON launched its pioneering product, the GCHD. Within 9 months of its launch, the GCHD sold out of its initial stock after garnering a wide base of enthusiasm from both casual and advanced GameCube players, including the Super Smash Brother Melee esports community.'
'The Smash scene quickly realized the value of the device to enable competitive play on lagless HD monitors, virtually rendering CRT TVs obsolete. This success led to a partnership with Smash's Number 1 Player in the World, Juan "Hungrybox" DeBiedma, as EON's official Brand Ambassador, opening up high definition GameCube play to an entirely new audience. "The EON GameCube HD Adapter remains, to this day, the only alternative to CRTs that I am more than comfortable using," said DeBiedma. "Having a consistent, clean, and lagless display on modern monitors is essential to fair tournament play and provides the essential competitive experience that many people desire. This is what will help Melee live on in the future, and it should be adopted as the new standard by all tournament organizers. The same monitors you're using for Smash Ultimate can now be used for Melee."'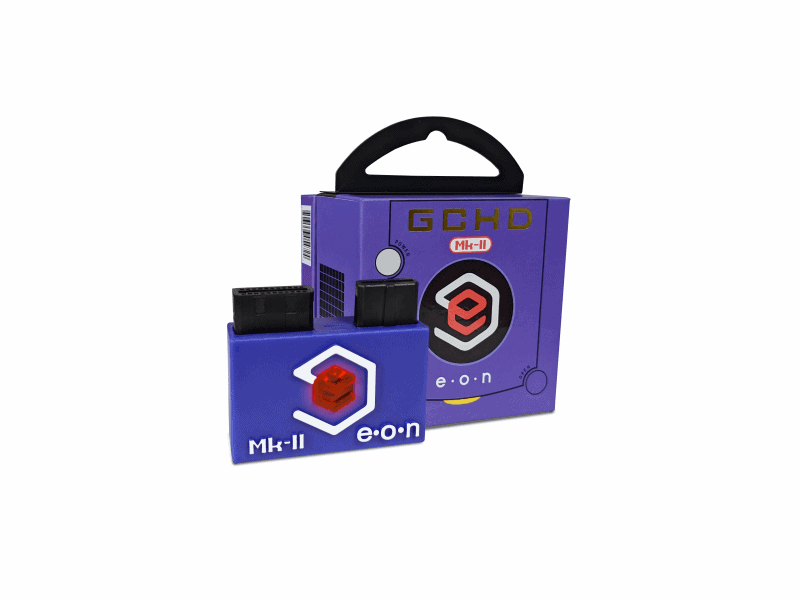 'EON's ongoing relationship with the esports community propelled the GCHD into the Melee Major scene, earning invitations to Shine and Heir 5 in London. EON also continues to support local tournament scenes and enthusiast events around the world, including a massive showcase of over 40 setups at the Portland Retro Gaming Expo and similar showcases at Classic Games Fest in Austin, TX, PAX East in Boston, MA, and the Long Island Retro Gaming Expo in New York.'
The official release date is December 15th, 2018! If you buy it early enough, maybe it can be to you or your retro enthusiast loved one!
If you like the author's work, follow him on Twitter @V1RACY and don't forget to enter the weekly giveaways!
And as always, stay tuned here on Hackinformer.com for so much more and follow us on Twitter @Hackinformer