The Apple Keynote Event comes every year and almost every year Apple nails the event. Last year's event was definitely less than stellar as they announced a phone that was similar to the phone that everyone already had. The other phone was almost the same but was missing a home button and had a full screen and somehow cost a ton more. I know I'm glazing over the exact details, but don't worry, I'm driving to a point. And that point is that this year Apple knocked it out of the park. Read on, we've outlined every piece of information that we caught from the event.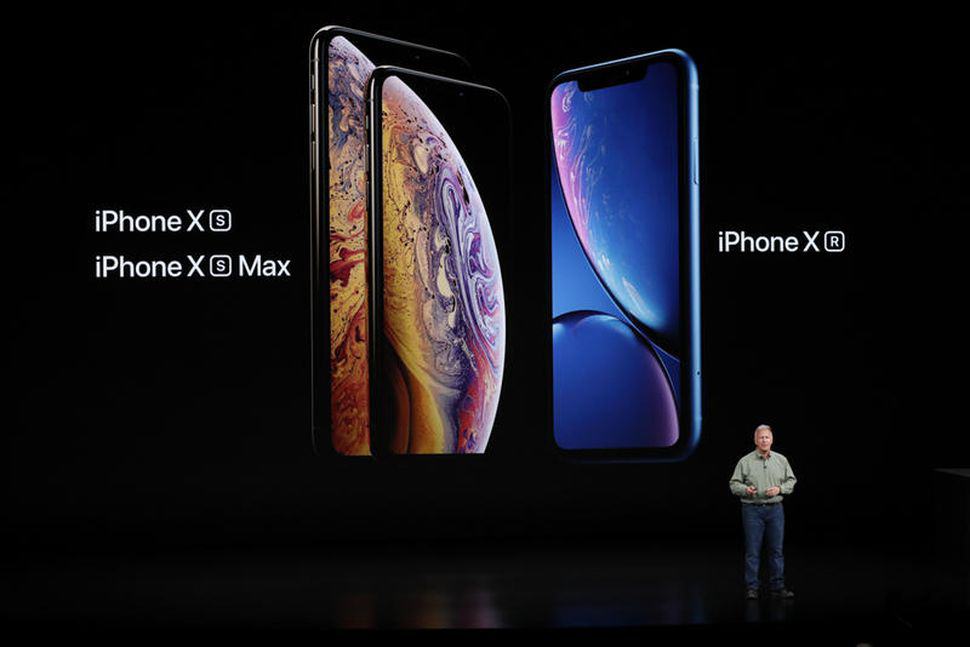 Apple Watch Series 4:
Tons of new features in an all-new Watch from Apple. There are so many things that this new iteration of Watch has brought to the table. I could sit here and format all of these into a multi paragraph conversation as per usual, but I think I'm too excited to type it all out! Let's just get right to the point with some bullet points:
Newly refined body with improvements such as recessed buttons.
The screens now go to the edge.
The screen going to the edge makes the screen larger.
Tons of new Watch faces including Breathe. Lots of them to match certain bands as well.
Watch dial now has vibration feedback so that you can feel that you're making movements with the interface.
The built-in speaker is 50% louder than the Series 3 Watch.
The microphone is now on the opposite side of the Watch, away from the speaker to reduce the echo.
There is Sapphire Crystal glass on the back.
The new 64Bit Dual Core 2x faster than Series 3 Watch.
Radio waves can pass through both the screen or the back glass now.
New accelerameter gyroscope with tons of great features.
One feature is the Fall Detection which helps with things such as a hard fall and getting you help if you're immobile for 1 minute.
New heart rate features such as low heart rate, atrial fibrillation, electrocardiogram. That makes it the first ECG for consumers, available over the counter. Verified by the FDA.
Swim proof.
Altimeter.
18 hour all day battery life.
New Nike+ support.
38MM with GPS $399
42MM with GPS $499
Series 3 now $279 38MM presumably
Pre-Orders start Friday 9/14 and releases a week later on 9/21.
Watch OS 5 comes out September 17.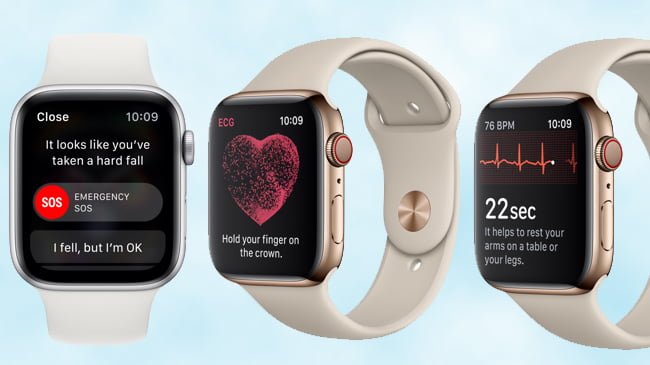 iPhone XS and iPhone XS Max:
This was the big daddy announcement section. Not only did they release new devices, the new devices just blow existing devices out of the water. I'm going to give you a list of stuff and it will come nowhere close to everything that is new and great that was announced or still to be discovered.
iPhone XS announced!
Surgical grade stainless steel used on the body.
New formulation of glass, strongest in a smartphone ever.
The new colors that will be on the XS are Gold, Silver, and Space Gray finish
Dust and liquid protection up to IP68, 2 meters for 30 minutes.
Super Retina Display, OLED 5.8″ display.
HDR10 support
60% greater dynamic range than the iPhone X.
iPhone XS Max announced!
6.5″ display on the XS MAX!
Wider Stereo Field, improving sound quality.
Face ID has faster algorithms and faster secure enclaves. Most secure facial authentication ever in a smartphone.
A12 Bionic chip, new this year. First 7nm chip. CPU and GPU improved. GPU is 50% faster than last year's iPhone X.
Neural Engine is a full 8 cores! 5 trillion operations per second, choosing which of the CPU, GPU, or Neural engine to use.
512GB of capacity is now supported!
Metal is now 9x faster at 1/10th the energy.
Dual cameras. One 12MP Dual wide-angle camera and one 12MP telephoto lens camera.
7MP/RGB camera on the front with a faster sensor.
IR front camera with a global shutter with IR lens.
1 trillion operations on every photo, greater calculation speeds.
New Bokeh mode with an editable depth of field.
Record stereo sound now.
iPhone XS can get 30 mins more battery life than iPhone X.
iPhone XS MAX gets 1.5 hours longer battery life than the previous iPhone X.
Gigabit band LTE.
Dual SIM support. (2 numbers, 2 plans, travel w/ local plan) DSDS (Dual sim, dual standby).
The eSIM technology used in Apple Watches and iPad, now available in iPhone.
XS is 64GB ,256GB ,512GB  starting at $999
XS Max same sizes starting at $1099.
Start pre-ordering on 9/14 and shipping 1 week later on 9/21.
iPhone XR:
The iPhone XR was announced as the slightly less expensive little brother to the XS and XS Max. It features elements from the XS and elements from the original iPhone X.
Product Red, yellow, blue, white, black, coral.
Some screen improvements via LCD (Liquid Retina).
Not OLED.
6.1″ screen.
No 3D Touch, haptic touch instead.
One camera on the back.
Has A12 bionic chip.
12MP wide angle camera.
Also has bokeh the same as the XS and XS Max
Battery life is 1.5 hours more than iPhone 8 Plus
Dual Sim and some other features that XS has.
64GB, 128GB ,256GB $749
Preorder begins Oct 19, shipments happen a week later.
Additional Information:
These are some additional throwaway details that Apple mentioned at the event. I would say that nobody came to this event cause they wanted an iPhone 7 and was wondering the cost. But here is that information anyhow if you are indeed interested.
iPhone 7 is now starting at 449
iPhone 8 is now starting at 599
Airplay 2 is coming with tons of new features coming to HomePod.
Lots of features that Apple Watch has especially with Siri shortcuts.
TVOS update coming with support for Dolby Atmos surround sound.
Both updates come out on Monday, Sept 17.
The following week gets an update to Mojave, already mentioned at their previous event. Read about it all here.
If you like the author's work, follow him on Twitter @V1RACY and don't forget to enter the weekly giveaways!
And as always, stay tuned here on Hackinformer.com for so much more and follow us on Twitter @Hackinformer