The Ubisoft event has seen some pretty formulaic patterns over the last few years. From dancing silhouettes, to lady wood, to some sort of Assassin's Creed. Could this year be any different? Let's hope so!
Assassin's Creed: Odyssey-The game seems to be marketed as an actual true RPG this time. The choices that you make will shape the consequences. And apparently you will have more control over the character customizations! This time, as the title insinuates, the game is set in Greece in the 400 BC era. You'll finally have a choice in the character that you choose as there is more than one present. But the weapon is the same across the characters, so it could just be a matter of looks more than gameplay choice. Finally your character will talk based on what you choose for them!
Beyond Good and Evil 2-There was gameplay shown off, but it was in short supply. It was very much still prealpha footage even though it's more than a year old. They didn't really show us anything.
Transference-This game is generally looked over and forgotten about. Originally just a VR experience, this game has become a full blown horror game. And it looks like it's not just for VR anymore as it will see a release on the XBOX One as well. The game comes complete with FMV scenes as you experience movie mixed with gameplay. There are whacky, scary things like mazes to master. Items in the game come and go as they please, potentially glitching out of the game on you before you get a chance to snag them. It comes out Fall 2018.
The Crew 2-They really just showed off more of the very same gameplay that we've seen over the last year. It was rather lackluster. The inclusion of boats and airplanes means you race on the water, the road, or the air. It's up to you. The game comes out June 29th if you want to play it.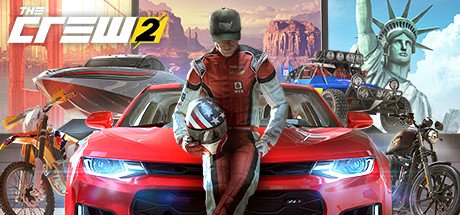 Just Dance 2019-You know the drill, the show started with a giant musical number with costumed people and loud pop music. They tried to kick off the show the way they do every year, but I didn't give them the satisfaction, I moved it from the top. It's just another Just Dance game, there's no need for me to use my time explaining to you what you already know.
The Division 2-We've already seen stuff from the Division 2 yesterday at XBOX's event. Today they added in the announcement of raids being added into the gameplay. You and 7 of your friends or some online peeps can team up to take on some massive challenges. They also tacked on that there will be 3 free DLC's later on. They will apparently feature more areas, stuff to do, and have new story aspects to them.The Division 2 will also get three episodic DLCs, each one with a new story, new areas to explore, and new activities.
Skull and Bones- The spiritual successor to Assassin's Creed:Black Flag is back. They had a trailer showing a bit more than last year, but nothing that really jumped off the page to me as a person who hates boating simulations. But plenty of people will like it.
Trials Rising-The sequel to the last game Trials Fusion. The game promises that you'll get more tracks than ever before, making this the biggest and longest game from RedLynx yet. They also showed of tandem mode which is a 2 player biking experience through the game where you have to work together. And for the first time ever there will be a career mode! We will also finally have clothing and bike customizations that can be unlocked and worn. We'll see the game on all consoles and PC in February 2019.
Mario + Rabbids Kingdom Battle:Donkey Kong Adventure-This is nothing more than a DLC for the already cherised Mario + Rabbids. It adds 4 areas to the game, all new of course. He will come with other new characters Rabbid Peach and Rabbid Cranky Kong as well. It comes out before the end of this month!
For Honor: Marching Fire-There is a new DLC that will feature the Wu Lin clan from China. It adds four new characters as well as a 4 on 4 mode (Breach) which lets you take down a whole castle!
Starfire:Battle for Atlas-The previously announced Starlink game is back with a release date of October 16th! It will be out on XBOX One, PS4, and Nintendo Switch. And apparently on the Switch version it will have a Starfox DLC type thing. The trailer for this is below because it's easier to show you than tell you!
If you like the author's work, follow him on Twitter @V1RACY and don't forget to enter the weekly giveaways!
And as always, stay tuned here on Hackinformer.com for so much more and follow us on Twitter @Hackinformer