This year, the same as any, Apple has their get together with developers from all over the world. This 4 day foray into their firmware, development kits, and such is kicked off with a keynote conference. Today, we're going to recap that 2-hour keynote for you so that you can take away any valuable information that came out of the event.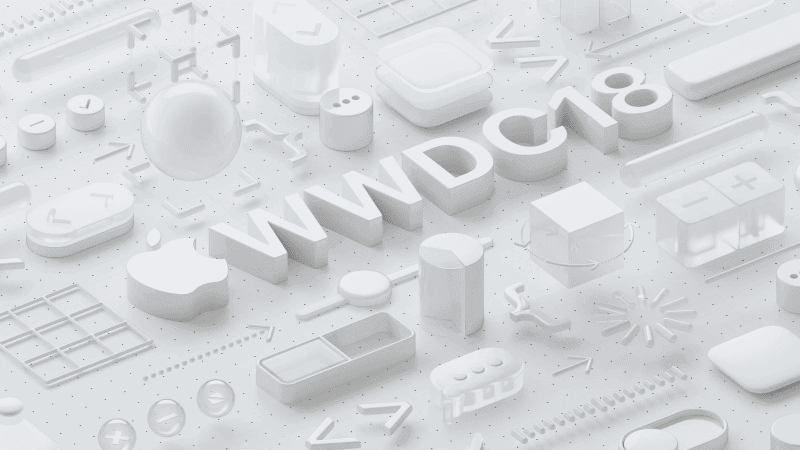 iOS 12 and its new features:
Performance improvements throughout.
iOS 12 is supported back to iPhone 5s, they're striving to make the oldest phones run at full speed. And it will run faster than iOS 11 does on those devices.
Optimizations are made under heavy load for old and new iPhones.
AR has a new file format, created by Pixar and Apple.
USDZ file format can be shared across texts and tweets for instance.
A new app built into iOS 12 called "Measure". This lets you measure things. It's very intuitive and easy to use.
USDZ can be shared in news apps or website to help enhance the article or shopping sites.
New search improvements in Photos. The Photo library recognizes objects, animals, and people. Now search will have suggestions as you start to type. This way if you can't remember what you're really looking for, it will help you through it.
New "For You" tab in Photos. It seems to highlight the times that you take the most photos and makes it into an album. Sharing will be easier and prompt to share with the people who are in the pictures.
If you share pictures of an event that you had a friend at and send them pictures, it will then prompt them to send any pictures that they took at the same event.
Siri now has shortcuts to apps. So now your apps can add Siri support at your command. Whatever you want to assign to it.
If Siri detects your daily routine through apps, she will start to suggest it daily for you to help you remember. Or she'll suggest new ideas based off of your routine.
Shortcuts app will exist so that you can create random shortcuts.
Browse option will now exist in the News app, this will help find new topics.
There is a sidebar option now for helping set favorites and more in the News app.
Apple News is now in Stocks app as well as the whole daily stock growth in a chart.
Stocks will now be on iPad as well. They utilize the full screen to make financial news on the same screen as the stock charts.
Voice Memos app will be on iPad now.
Voice Memos will now also have iCloud support as well.
iBooks will now be Apple Books since it's been completely overhauled in both looks and features.
3rd Party navigation will now be available in CarPlay!
iPhones will be less distracting now if you want it to.
Do Not Disturb will now exist for sleep. No reason to see a wall of notifications and you can choose when you see them.
Do Not Disturb can now have an ending set with time or just when we leave an area.
Notifications can now be more customized. You can choose to have them not pile up on the Lock Screen and only on the Notification Center. Or you can opt out of Notifications altogether, especially apps you're no longer using.
Grouped Notifications are finally here!
Screen Time is a new app that details where you spend your time and such so you can see what you need to cut back on or just prioritize against your real life. You can set app limits if you'd like so the app will remind you that you need to stop using it and then eventually shut it down. This will sync across all of your iDevices. This will be a good idea for kids and setting limitations or allowances. Furthermore, you can block them out of apps completely.
Messages has new animojis as well as tongue support. As well as Memoji. Think Miis as emoji.
Group Facetime is now official. Up to 32 in total. This can even be as easy as converting a group messages to a group facetime.
watchOS 5 and its new features:
Health and Fitness features have been increased, naturally.
You can compete with friends to whoever can close more rings or any other variables.
Yoga, Hiking, Outdoor Run are now trackable in Workout.
You can track your cadence, pacing, and distance/time.
Automatic workout detection is available now. Whether you tell it to or go back and tell it that you did. It also detects that it should end the workout too.
You can now send short voice messages over Walkie Talkie.
Siri watchface is now more robust and can give facts and updates as it does on iPhone. Things such as game scores, maps, resting heart rate for example. Siri Shortcuts will be available here too as well as 3rd party content.
You no longer have to say "Hey Siri" when needing to ask Siri something. Simply lift your wrist to your face and ask the question.
You can now do more with notifications. Such as check into a flight, pay for a ride, etc.
Message notifications are improved. Web content will now be viewable such as simple articles, menus, or lists.
Podcasts are now able to be listened to on your watch!
Apps with shortcuts don't even need to be on the watch to use them.
Audio can now play in the background across the watch.
You can now add Student ID card to the wallet app and it will be supported on the watch.
Pride edition watch band is coming out as well as a matching watch face.
tvOS and its new features:
Apple TV 4K will now support Dolby Atmos!
Live news and live sports have been added on top of the 100+ channels.
Apple TV now supports being a cable box from companies like Canal, Salt, and Spectrum. The same goes with iPhone and iPad.
Video streaming authentication now doesn't exist anymore. If you're on your TV provider's broadband network, you don't have to sign in!
iTunes, Apple Music, Photos, Apps and Games are all supported.
Aerial shots on the screensavers can now be changed as well as information added to the corner of the screen to let you know where the shots were taken.
macOS and its new features:
Newest macOS release is called macOS Mojave!
macOS now has a dark mode built in!
It will go across all of the apps and programs on your Mac.
Brightness and such will now change throughout the day to match the brightness of the day to put less strain on your eyes.
You can now stack your contents on your desktop. It's like grouping your icons into folders.
Finder now has a gallery view. Also, you can finally sift through full size images one at a time like a slide show. You can also rotate or markup the photo live.
You can choose a multitude of pictures and make them into a PDF if you want. Watermarks can now be added to photos in Finder.
When viewing a picture or PDF in quick look, you can now envoke markup. The same goes with rotating or trimming video.
Screenshots now have thumbnails pop up in the corner of the screen, like on iPhone. If you click it, it will come up in an editable format.
Screen recording now works, just select a part of the screen and then it will record the screen content.
Phone camera now supported. You can take a photo on your phone and incorporate it into your macOS document. Same goes for scanning a document.
Stocks app and News app will be on macOS, they look very similar, if not identical to the iPad version.
Voice Memos will be coming to macOS and files can be imported into Garage Band for example.
The Home app will be on macOS Mojave as well.
Privacy will now include practically anything you can create or do on Mojave. Safari is taking further steps to stop cookies or other things that were used to track you.
Fingerprinting from data mining companies will have a harder time finding and following you. These features are also on iOS 12.
Mac Appstore is getting overhauled. Discover section will let you find and discover more new apps. Create section will help you see what others use the apps for and how to be truly creative. The Work, Play, and Develop sections will serve the same purpose with the emphasis being to work, play, or develop with others.
Ratings and Reviews are supported now on Mac Appstore.
Office 365 is coming to Mac Appstore.
macOS now supports external GPUs.
macOS's Metal now supports GPU based machine learning.
Soon, in 2019, lots of iOS apps will work on macOS.
Group Facetime will be in Mojave as well as iOS.
If you like the author's work, follow him on Twitter @V1RACY and don't forget to enter the weekly giveaways!
And as always, stay tuned here on Hackinformer.com for so much more and follow us on Twitter @Hackinformer