I've always wanted a portable display but they've always cost way too much. Most portable displays range from a price of $200 or $300 and in my opinion that's just way too much when you can build one with old parts for a fraction of that price, plus it's always good to upcycle.
By now most of us should have a dead laptop or have a family member or friend with a dead laptop that could be used for parts. If you can't find a dead Laptop with a good LCD screen you could always buy an LCD replacement, most of them go for about $45.00 dollars and up but that kind of defeats the purpose of the project. 😉

Now that you got your dead laptop, its time to take everything apart so we can see what model number the LCD screen is and some LCD have their model number imprinted on the front bezel too.
Once we have the model number we can start looking for an LCD Display board that it will work with it. There is one very common/universal display board call M.NT68676.2 that most LCD display can use even with a 30 pin or 40 pin connector and this board can also do audio.
Now, this where the model number for the display really comes in hand when looking for the right display board kits as some LCD displays require an extra power board or different connectors.  Like this one in the picture below it's made for a 30 pin display with a power board.
The other display board kits will have different connectors and could be missing the extra power board but the one thing you will notice is a lot of kits still use the M.NT68676.2 board just different connectors. That's why the M.NT68676.2 board its called a universal display board when you start looking for one. So you must get the model number of the LCD to find the right display board kit.
Now you could buy just the display board and piece everything together. But I found it easier and cheaper to buy an LCD display/controller board kit with everything you need to get it set up, the only thing that is missing is a power plug.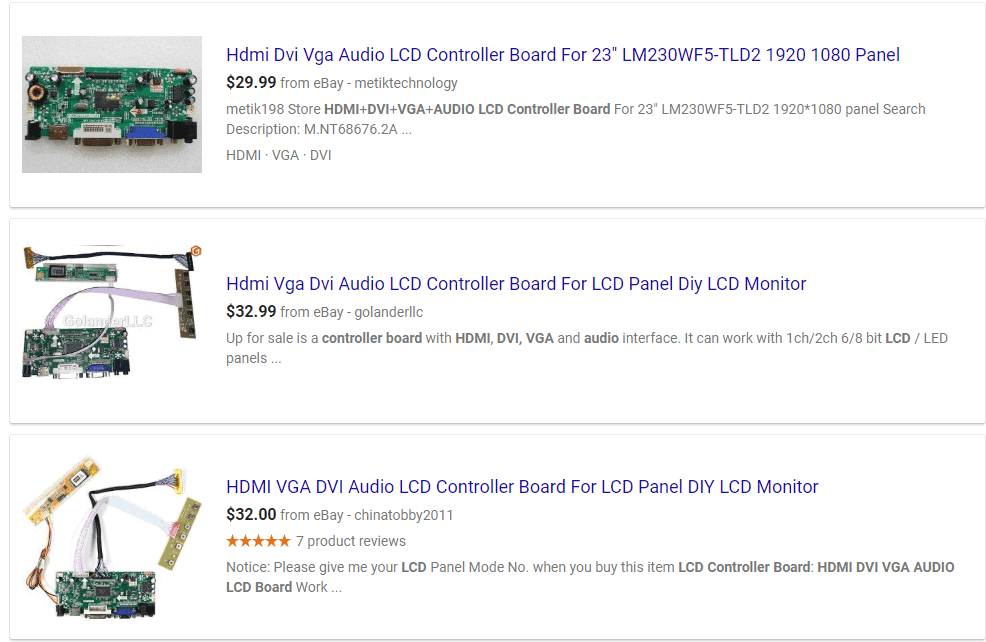 Most of these kits can run from $10 to $50 dollars and sometimes you can get lucky and find ones on sale, like from Newegg or even Amazon. Below are two links to the universal display boards kits I used and these two kits cover a lot of LCD models out there but there always going to be that one that is just hard to find.
HDMI+VGA+DVI+Audio Input LCD Controller Board 40 pin.
Works with these LCD models.
B116XW03 V.0 LTN140AT02 LTN140AT07 LP140WH1 BT140XW02 HT140WXB HSD140PHW1 N140B6

B140XW01 B140XW02 B140XW03 LP140WH1 LP140WH3 LP140WH4

LTN156AT17 LTN156AT02 LTN156AT24 LP156WH2 LP156WH4 BT156GW02 N156B6 B156XTN03 B156XW02 B156XW04 B156XTN02.1
HDMI+VGA+DVI+Audio Input LCD Controller Board 30 pin
Works with these LCD models.
LTN141AT01 LTN141AT02 LTN141AT03 LTN141AT07 LTN141AT10 LTN141AT13 LTN141AT14 LP141WX3 LT141WX1 B141EW01 B141EW02 B141EW03 B141EW04 M141NWW1 CLAA141WB02 N141I1 QD14TL01

B154EW01 B154EW02 B154EW03 B154EW04 B154EW06 B154EW08 LTN154AT01 LTN154AT07

LTN154AT10 LTN154W1-L01 LTN154X3-L01 N154I3-L02 LP154W01 LP154WX3 LP154WX4 LP154W01 N154I2
The power adapter most commonly used with these display boards is an LE Power Adapter for about $10 dollars.
LE Power Adapter: https://amzn.to/2rgeekZ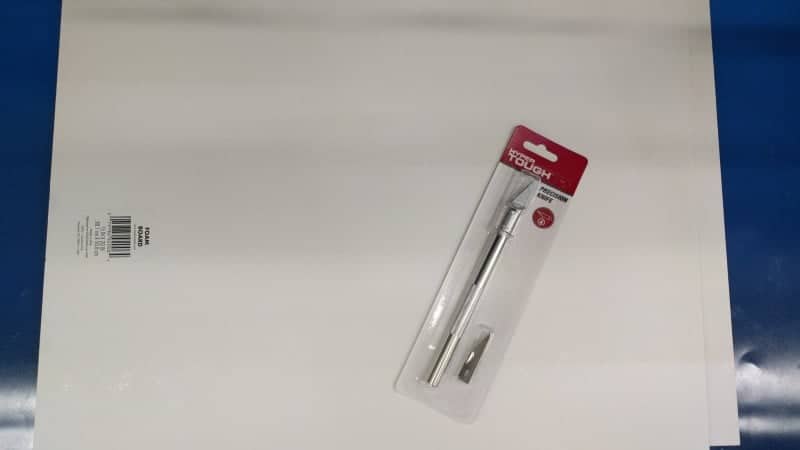 For the back of LCD display, I recommend using a thin piece of wood or even foam board to give it a little extra support.
This all really depends on the project you want to use the display for but I still recommend putting something behind it as LCD's are very flimsy and flexible.
For a fun project idea, I recommend checking out this video below.