Customizing consoles is one of my favorite things to do, from skins to custom painted controllers to even making custom themes. Now that the PS4 has been jailbroken there are a few things we can to do it to make it have custom themes. Of course, you are going to need a PS4 on FW 4.05, 4.55, or 5.05 to be able to use and install custom themes.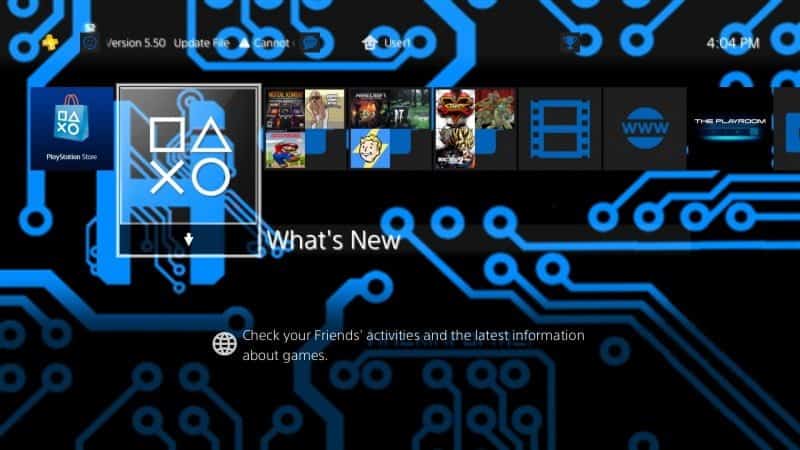 To make custom themes for the PS4 your going to need the PS4 Theme Creator and Fake PKG Generator. I noticed that PSVita theme icons work very well on the PS4, so if you made a PSVita theme and like to use the icons on the PS4 it shouldn't have any problems with them. For the background picture, you are going to want something with a resolution of 1920 x 1080 anything lower than 1280 x 720 will look blurry.
Downloads:
We will be using the theme creator first, this will set up thing for you and its very simple to use. You start a new theme by going to file and it will prompt you to name the new theme you are working on. Then you just drag and drop the pictures you would like to use into each icon. To get to the rest of the icons, use the mouse, click and hold it on one of the icons and move the mouse back and forward.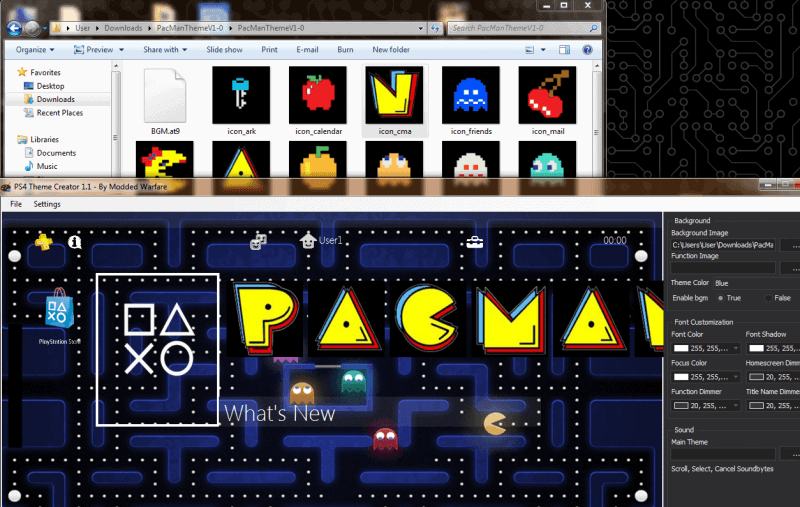 You can even make your own sounds for your theme but for now, we are just going to cover the basics of making a PS4 theme. The other icons you can change will be on the function preview tab at the bottom left-hand corner of the theme creator.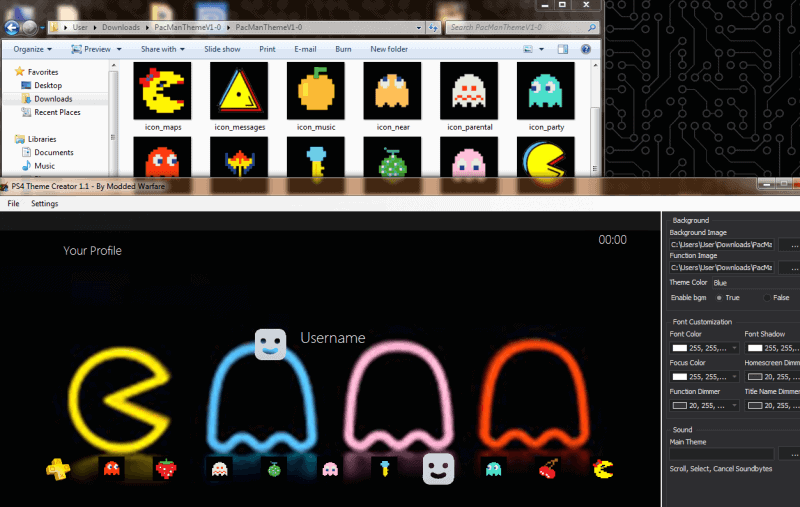 Once you are done adding all the backgrounds & icons you want just go to the right-hand side box and enter the theme title you want to use any name will do. Then add a theme icon to it and hit the create theme button. It will save your theme as a GP4 file that we will use with Fake PKG.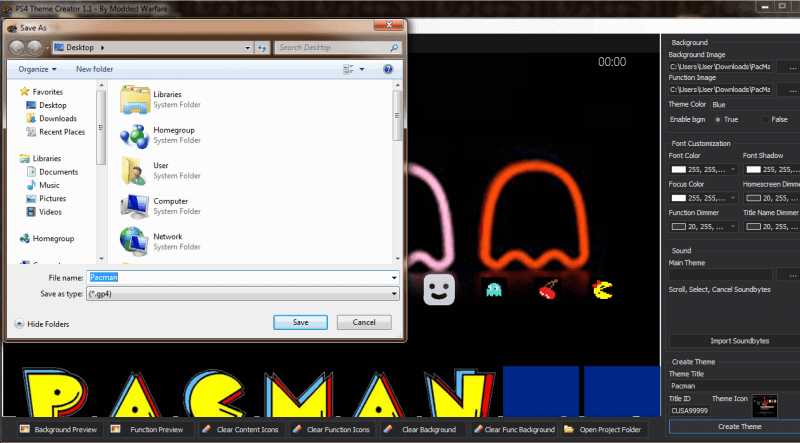 Open up Fake PKG, go to file and select open, now look for the theme you just saved. Then hit build and put in the output path where you pkg file will be saved and hit build.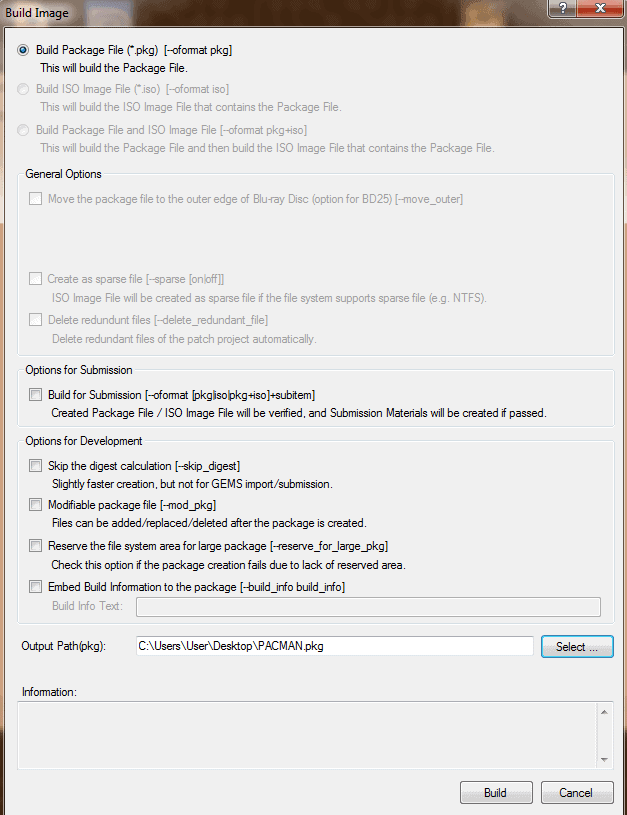 It will go through the progress really quick since themes are such small files compared to a game backups. All that's left to do now is install it, put the PKG file on a USB drive that's fat32 or exfat. Enable the HEN payloads then go to the debug setting to get to the package installer to install the theme.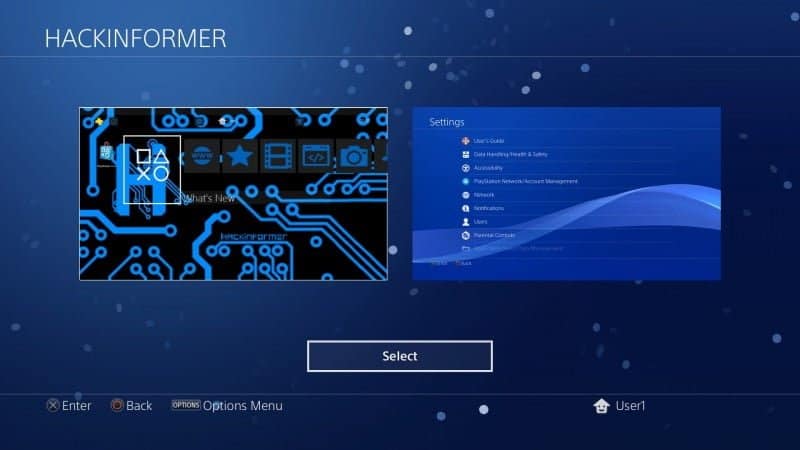 Once installed you can activate it just like any other theme but there is one thing that really sucks about having custom themes is they don't stick. What I mean by that is every time you turn off the PS4 you will have to enable the HEN payload then go to themes to make it active again. This is the main reason why you might not see a lot of themes out there on the net for the PS4 like the PSVita has. Maybe one day we will have a more permanent exploit to use that we don't have to enable every time we want to use a custom theme but it still cool that we are able to do it just sucks they don't stick.
If you get an error activating the theme turn off the PS4 and back on, then redo the HEN payloads and go to setting, then theme, pick your theme and it should activate for you.