Nintendo just hit us with a mondo, epic, large Nintendo Direct video about upcoming Switch games a few days back. And word on the street is that they have another Nintendo Direct on the way soon with more Switch games and 3DS games to boot! So we decided to throw together a top 5 list of the best upcoming Nintendo Switch games based off of the Nintendo Direct. And who knows, maybe we'll do another one for both Switch and DS games after the next Nintendo Direct drops! We have links to the preorder pages from both Play-Asia and Amazon down below. If you choose Play-Asia, feel free to use code "INFORMER" to save $3!
5. Mario Tennis: Aces
Mario Tennis is back y'all! This game is one of the only games mentioned for the Switch in Spring that wasn't a complete rehash of a Wii U or 3DS game. So many props to Nintendo for making some original content for the Switch. The last game in the Mario Tennis family was on the 3DS and only looks half as fun as this newer game looks. Tons of new features never done in the Mario Tennis franchise before, including actual tennis uniforms on the characters.
Play-Asia Pre-Order     Amazon Pre-Order
4. Donkey Kong Country: Tropical Freeze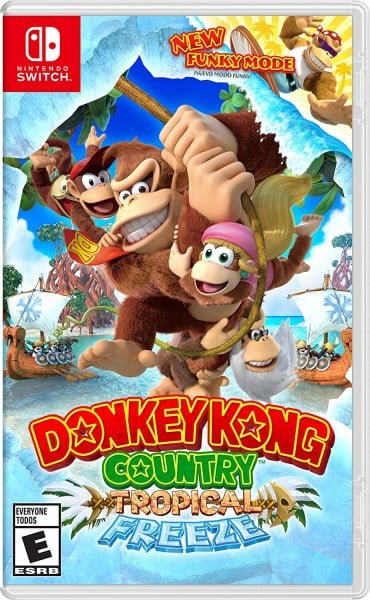 Donkey Kong Country is back from the dead (Wii U) with Tropical Freeze! This time, the DK Crew has got to fight freezy foes and they're doing it in style on the Nintendo Switch! The game is a direct port of the Wii U version, however this time, they've upped the ante. This time around they've added the Funky Mode! I'm uncertain if it's a mode that was supposed to have been added into the original version of the game or DLC, but either way you get it baked right into the game on the Switch!
Play-Asia Pre-Order     Amazon Pre-Order
3. The World Ends with You -Final Remix-
The all too popular DS title is back in this Final Remix for the Nintendo Switch. Game now comes complete with HD visuals and a new epilogue that sheds new light on the game's story. Players can join rhythmic battles using either Joy-Con controllers or the Nintendo Switch touch screen. But no worries about waiting for this fantastically fun game to come out. The game is scheduled to launch this year!
Play-Asia Pre-Order     Amazon Pre-Order
2. Hyrule Warriors: Definitive Edition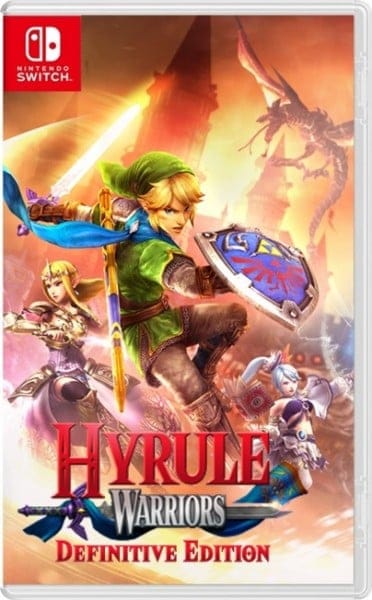 Play-Asia Pre-Order     Amazon Pre-Order
Yeah, you read that right. Hyrule Warriors is coming back to a Nintendo console! Hyrule Warriors Definitive Edition gets all of the DLC from both the 3DS and Wii U iterations of the game. But not only that, it gets all new content themed after The Legend of Zelda: Breath of the Wild. If none of that strikes you, then I can't help you dear reader (maybe the next game down will tickle your fancy).
1. Dark Souls: Remastered
This one is for those Nintendo fanboys that were too busy playing their DS's and the Wii U's to buy meaty consoles. This one is for those that are so hardcore Nintendo junkies that never even batted a eye at an XBOX 360 or a PS3. Now those Nintendo enthusiats have moved onto bigger and better things (the Nintendo Switch) and are rewarded for their patience. Just like Skyrim before it, this beloved title is coming to the Switch for portable and dock play. This version of the game is sure to be something more than just a direct port considering that it is being Remastered. Get it now!
Play-Asia Pre-Order     Amazon Pre-Order
And to top it all off, we got you the whole Nintendo Direct just in case you have different tastes!
Stay tuned here on Hackinformer.com for more reviews and follow us on Twitter @Hackinformer
If you like the author's work follow him on Twitter @V1RACY