Thanks to @dujuandrock, we were tipped off that the SNES Classic would now available for pre-order at Walmart. Click here to get yours while you still can or can you!
Update:
At first it seemed like only a few people orders were getting canceled from Walmart but now the whole thing is being cancel so any one that pre ordered the SNES at Walmart, your out of luck as Walmart says it was a technical problem and that it should have never went live, basically.
"Unfortunately, due to a technical glitch, the Super Nintendo Classic Edition was mistakenly made available last Friday evening ahead of the official release date," said Deserie Dulaney, senior director for customer care at Walmart, in an email to pre-order customers this afternoon. "We, regrettably, will have to cancel this item on your order. We know that this is incredibly disappointing to you, and we're truly sorry for this mistake." via polygon.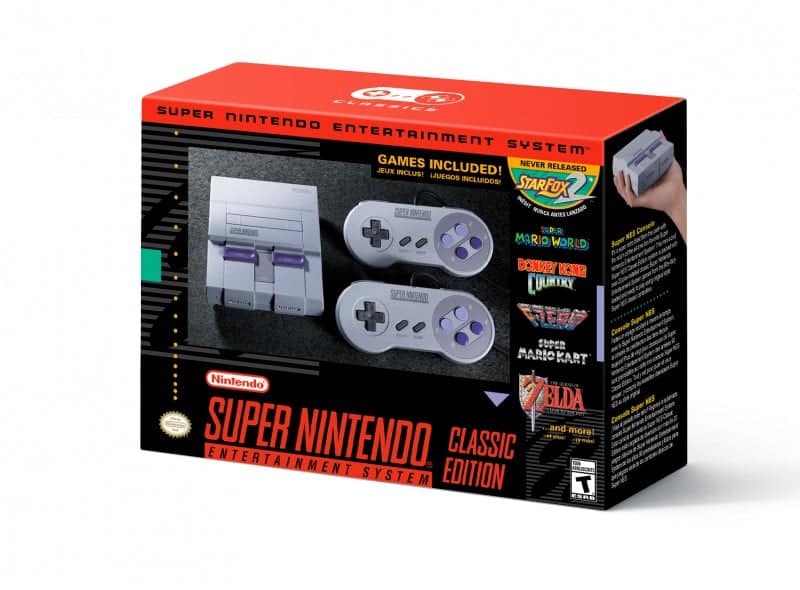 The news hit about 25 minutes ago (7/21 @ 11:40 pm PST I wrote this) and already people are over loading the server. Which means that you could still get one if you F5 the crap out of that link and try to get in.
To fix this Walmart will probably just do a redirect of the original link unless they just kill it all together or it could be sold out already and this is their nice way of saying it's sold out guys. Which this started to happen around 11:55 pm PST almost midnight and Walmart SNES link still display's this picture below.
The SNES Classic will release on 9/29/2017 for $79.99, and it has 21 pre-installed games, including never before released Star Fox 2.
Thank again for the tip @dujuandrock and I just hope we weren't to late to tell everyone that the pre-order is up and a live..
Also a service called zoolerts will send a notification to let you know when the SNES becomes live for pre order again. So signing up to it might be a good idea for anyone trying to get this system unlike the last one.
Walmart pre order Super-Nintendo-Entertainment-System-Classic-Edition