After presenting the first pictures of the AtariBox to the World, Atari seems to have even more up its sleeve to present to the world. But not like with the AtariBox, we actually get more Information than some pictures and a name. Atari wants to create and produce Smart wearables as part of their "Atari Connected Life" Initiative. The first of these Products are Atari-branded Bluetooth enabled Speaker-hats which are powered by Audio-wear.
The one you can see in the Pictures above are the normal Speaker-hats. Atari wants to also make a special limited edition BLADE RUNNER 2049 Speaker-hat which if I'm not mistaken from this picture will be completely black and also feature a nice black Atari Logo instead of the white "Atari" Word.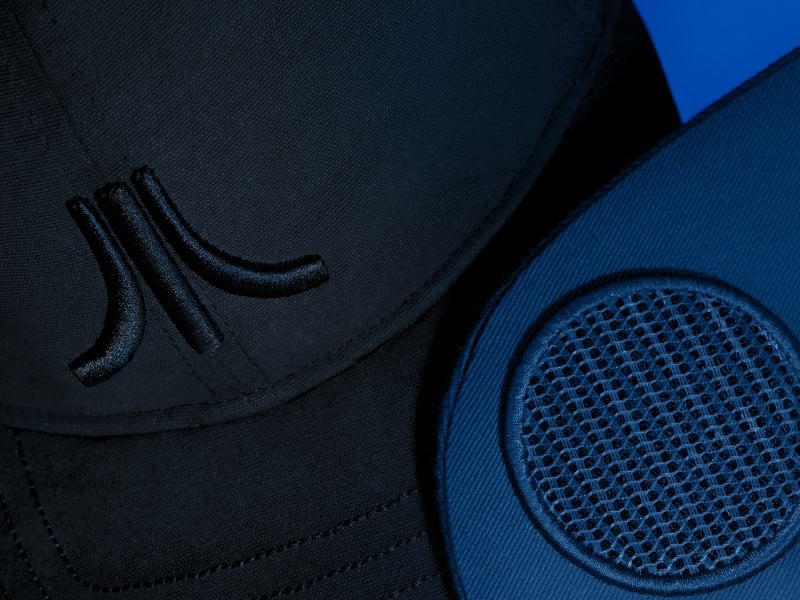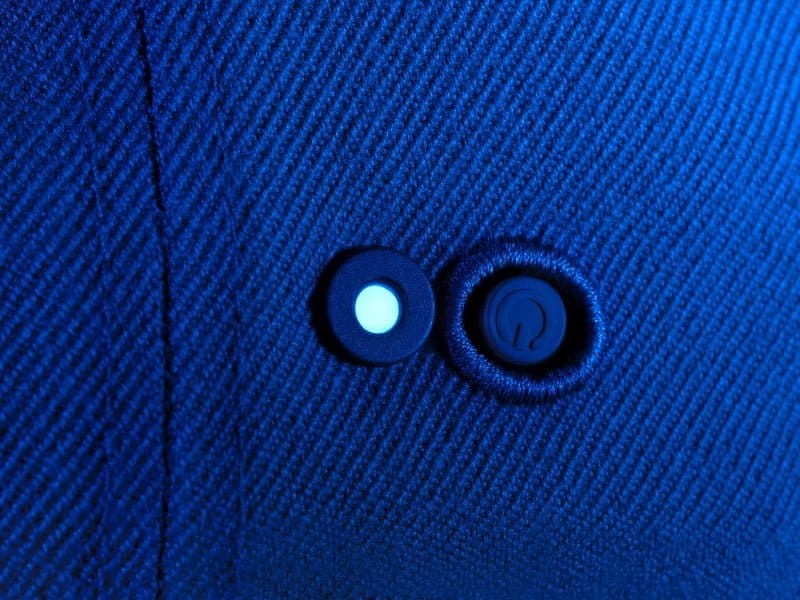 You may now still wonder: What the actual flying hell is a Speaker-hat? So let us continue and just have a look at what the official website of Atariwear has to say about them:
A new listening experience
The Atari Speakerhat is a baseball-style cap with high-fidelity stereo speakers and microphone that can connect instantly to any Bluetooth-enabled device.

Connect to any smartphone, tablet, personal computer to play any music or other media content, initiate or accept phone calls, receive voice commands, etc.

The Atari Speakerhat feels natural and normal to wear for long periods of time, and achieves a balance of weight vs. sound quality and functionality. The intent is to continuously improve on design and engineering, until the technology is completely invisible.
Sounds as weird and fun as it looks so far. So let's continue with some of the specs that Atari shared so far:
Sound Science
The Atari Speakerhat is designed to be ultra-thin and lightweight. The technology inside consists of proprietary high-fidelity stereo speakers and microphone, V 4.1 CSR/Qualcomm® cVc™ audio technology, 5-band EQ, Advanced Audio Distribution Profile (A2DP), Audio/Video Remote Control Profile (AVRCP v1.4) and Headset Profile (HSP v1.2), rechargeable lithium Ion battery, universal control button, and LED indicator light.
So when it comes to tech specs this Speakerhat actually looks pretty good so far. With active noise canceling technology you could maybe even use it for phone calls but the question here is: Why would you want to use this for example outside to call someone and talk to him. Thanks to it using Speakers everyone could also hear what you are talking about. But hey. Since we are talking about a company which established its name through their Gaming Console the Atari something like a Multiplayer Mode can't be missing right?
Multiplayer Mode
Powered by Audiowear, the patented Speakerhat technology is a new listening experience, combined with Social Synchronous Broadcast technology, will allow multiple Speakerhat users to simultaneously listen to a single audio stream in perfect synchronization.
If you were as puzzled as I was when reading this then here was your answer.
This is actually nice technology, which I would love to see adopted a lot more. The app for Android and iPhone called AmpMe was one of the first to make something like this available to the mainstream and not limited to a single manufacturer like for the Sonos Devices. It also works pretty well but I wonder how this Speakerhat will to do this. Will it need a dedicated Smartphone app or if it will feature another way like a small USB like a receiver with 16g of storage something like that but who knows unit we get another press release.
Lastly, you can sign-up to maybe get selected to Beta-test one of these Speakerhats. If you want to sign-up for this just go here.
All in all considered I'm skeptical about the actual everyday use of this but maybe I'm pretty much alone with this opinion and it will actually be liked and end up as a nice wearable.
Source: Atari