Today the team behind the AtariBox is excited to share with everyone the design of the new AtariBox in some concept renders.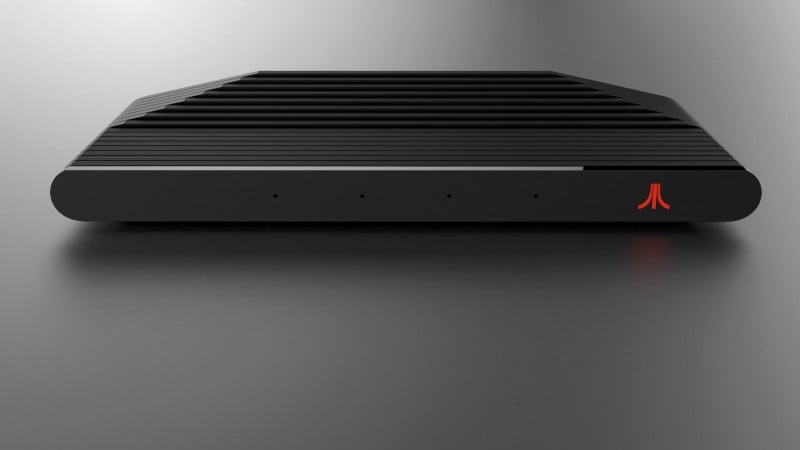 As you can see the AtariBox stays true to the design choices of the previous consoles with the wooden look, the ribbed lines and the raised back but also wants to appeal to the younger generation with the great look of a black console with a red touch and a more aggressive look. The front panel can be either wood or glass and will feature a front facing Atari Logo in either white or red, indicator lights glowing through the material and new ports like HDMI, 4xUSB, and an SD Slot.
They also mention that the console will feature modern specs and that they will deliver classic gaming content and also current content. I'll be skeptical with this since I bet that it's not easy for a newcomer to a market like this to get exclusive games everyone would want to play or get gamers to buy an AtariBox but until some more things get announced but I'll stay hyped.
Nothing more has been announced so far. The team behind the AtariBox wants to share things step by step, not to tease everyone, but to be able to listen closely to the community feedback. I myself do like the look of this so far but as always I take everything with a grain of salt. I will be quite excited when the specs and pricing get announced to see what this console can potentially do. If it's just gonna be like the NES Mini, feature an ARM Chip with some pre-installed games and allow for some games of current smartphone gaming quality or if it will feature a real x84/x64 CPU and a graphics card to allow for higher quality gaming.
For now, there's not much but to play the waiting game and see what they will announce next.
Source: AtariBox Team