Each week we intend on bringing you some of the week's best new tweaks for those of you running a jailbroken phone on iOS10.This doesn't mean that the tweaks won't be compatible for our brothers and sisters on lower firmware jailbreaks, it just means that will at least work on iOS10 and that will be our focal point for these weekly roundups.
There's still no word on a 10.3 jailbreak (other than the one that the Yalu team is hiding away). However, there is an iOS 11 jailbreak potentially coming. We reported on it a few weeks back, if you want to read it, simply click here.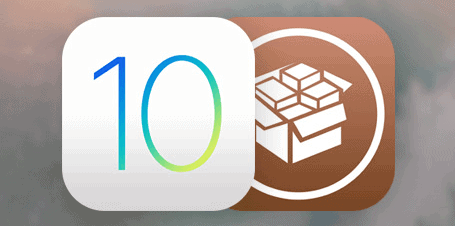 StoreSwitcher (via BigBoss Repo/$0.99)
StoreSwitcher is one of the best tweaks for the AppStore that I have yet to come across for jailbroken iDevices. Essentially what it does is allows you to pop between different accounts on the AppStore. This is ultra useful if you want an app that is only available on the Japanese AppStore, you could sign in with a Japanese account that you've created. Or if you know that your friend has a whole bunch of paid for apps, you could have them sign in with their account on a second account and you could switch between them with ease. All that you do to activate it is by scrollng to the bottom of the main page on the AppStore, choose 'Apple ID' and then choose 'Switch Account'.
PullToRefresh 10 (via paxcex Repo/Free)
This tweak comes to us via the paxcex repo. The tweak is specifically for Safari. All that you have to know is that instead of having to press the refresh button up in the web address section of the page, you can now simply leave your fingers down where they are and pull to refresh. This is a lovely option that the dev has given us and further more he also gave us a clean looking "Refreshing" dialog so that we know that our pull to refresh actually worked.
If you do not currently have the paxcex repo, no worries, I have the repo that you need to install.  It is: paxcex.github.io
Selectmoji (via BigBoss Repo/$1.00)
Similar to the FavoriteEmoji tweak from last week, Selectmoji lets you choose emoji for use. However, unlike the tweak last week, this one doesn't create an additional section on your emoji keyboard. This one just lets you choose which 30 emoji populate your Frequently Used emoji area on the keyboard. That way if you already know which ones you are going to frequently use, you only have to go to find them once and add them to the area.
StyloPowerDown (via BigBoss Repo/$1.00)
StyloPowerDown's title implies that you can now have style to your power down screens. This way you can actively choose from options so that you can have a power down screen that matches the look and feel of you or the thematic look of your phone. Some styles have more options, some have less, but all are configurable.
Ventana (via BigBoss Repo/$1.99)
This next tweak is for those who are awfully envious of the Windows 10 lock screen and wish they could incorporate that into their iPad (or if you're really bold, your iPhone). This tweak is crazy customizable and quite frankly I'm surprised that Apple hasn't given us more options like this on at least iPads by default. But nevertheless, Ventana is surprisingly only $1.99, so I suggest that you jump on it right now!
NotifyWifi10 (via BigBoss Repo/$0.99)
This tweak is crazy useful in terms of what it offers. On the surface, it extends your wifi functionality in terms of letting you know when your device connects or disconnects from a wifi signal. But below the surface it has a fair bit more functionality. Such as, oh I don't know, the ability to whitelist and blacklist networks that you don't want your device to automatically connect to! I thought this was brilliant as I don't remember if I've ever connected to my local Starbucks, but I hate when it does automatically connect to it and then instead of using my 4G it takes me to a screen where I have to agree to the terms of the Starbucks network and I have to leave that page, turn my wifi off, and then continue whatever I was doing to use my 4G. I can't be the only one who has experienced that wacky scenario.
Lockscreen XI (via BigBoss Repo/$0.99)
Lockscreen XI gives us a lot more iOS 11 lockscreen functions on our lower iOS 10 phones. We're talking both lock screen music controls that are refined and the stylized passcode view as well. I definitely recommend that if you want to appear ahead of the game, that you indulge this new tweak.
Modern (via BigBoss Repo/$1.00)
Modern takes the notifications that appear either on your lockscreen on when you're in your phone and kicks it up a notch. The notifications in Modern really come alive by having icons on the banner and a slight shadow behind the icon as to give the sense of a 3D depth to it. Furthermore, they don't just jam icons on top of the banners, they separate the banners so that there is an adequate amount of space between. Additionally the tweak will allow you to scroll through said notifications or use them as you always have by tapping or swiping on them.
If you're on iOS 10.0.x or 10.1.1 with an iPhone 7 or 7 Plus and you want instructions on how to jailbreak, click here.
If you're on iOS 10.2 with an iPhone 6 or 6 Plus and you want instructions on how to jailbreak, click here.
Stay tuned here on Hackinformer.com for all things Switch and follow us on Twitter @Hackinformer